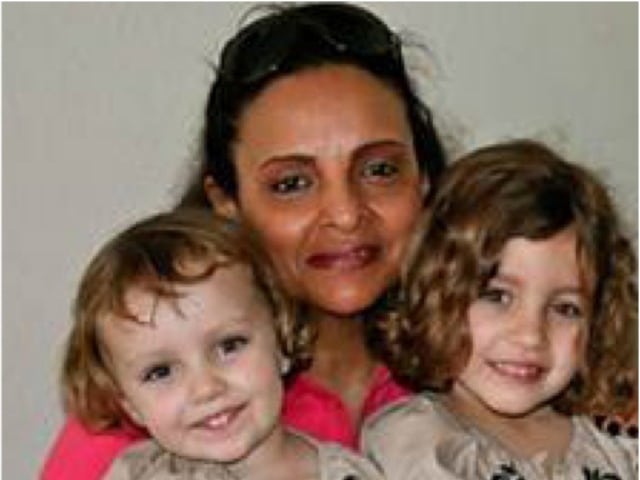 Marina Krim's nanny Yoselyn Ortega grand indicted to serve the rest of her life in jail.
Marina Krim's nanny Yoselyn Ortega was stressed out about money. Did the Krim family hold out…?
Marina Krim's nanny Yoselyn Ortega now believed to have been motivated by money, but wont confess…
Marina Krim's nanny's Facebook page now insists that Marina Krim killed her children.
Marina Krim too remain tight lipped. Refuses to address nanny's allegations…
Marina Krim's nanny Yoselyn Ortega insists she was the one abused and mistreated.
Marina Krim's nurse Yoselyn Ortega thought she was too underpaid and didn't like the way she was spoken to.
Cops say Marina Krim's nanny Yoselyn Ortega resented always being told what to do. Refuses to admit killings….
Marina Krim's nanny Yoselyn Ortega was warned she'd be fired. Refused to clean…
Marina Krim's nurse Yoselyn Ortega to be arraigned from hospital bed. Still wont speak…
Marina Krim's nanny Yoselyn Ortega now hires lawyer. Still not talking to cops.
Marina Krim's nanny Yoselyn Ortega thought to have resented her employers…
Marina Krim's nanny Yoselyn Ortega refuses to cooperate with authorities.
Did Marina Krim's nanny Yoselyn Ortega have a motive?
Why did a Manhattan nanny stab Marina Krim's two children to death?
Marina and Kevin Krim's nanny Yoselyn Ortega has this Saturday evening been formally charged with the first and second degree murder of their two children 6 year old Lulu and 2 year old Leo Krim.
The double murders which occurred on the afternoon of the 25th of October at the Krim family's upscale doorman family residence on West 75th st has brought a large outpouring over despair of how the murders could have possibly been precipitated.
Having finally gained coherent consciousness the 50 year old nanny was interviewed by police detectives at her bedside this afternoon at her bedside at Weill Cornell Medical center where she has been since the night of the murders recovering from self inflicted wounds as a result of a failed suicide. According to authorities the nanny had attempted to take her own life the moment Marina Krim walked into the family bathroom after having looked all over the family apartment for the children who had failed to turn up with Ms Ortega for a swim meeting on the afternoon of the 25th.
Upon walking into the bathroom Marina Krim came across her two children who she had left in the nannies care stabbed a number of times, their throats slashed, unconscious and feared dead as a distraught Ms Ortega began slashing at her own throat and wrists with the knife that she had used to murder the two children.
Pursuant to being interviewed, Ms Ortega at 6.06pm who remains hospitalized after suffering extensive injuries at her own hand (it is said her attempt to slash her own throat left one of her neck vertebrae broken) was formally charged with the double murders of the children.
The murders have led to an outpouring of grief from the community and has raised concern amongst many upwardly mobile families who already employ nannies.
The Ortega case has to date raised questions with respect to social polarity, mobility and the often stark reality that employees face in relation to their well to do employers who some like Ms Ortega bore a personal gripe towards as a result of her own increasing difficulties which in recent times saw her dislocated, financially struggling to make ends meet and according to friends and family seeking the help of psychiatrists.
As of present it is known that Ms Ortega disclosed to authorities that she had killed the Krim family children after been told she could clean the house in order to make extra hours in lieu of the Krim family's consideration of Ms Ortega's dire predicament. It is also understood Ms Ortega had also been recently warned that she risked being fired if her attitude and performance did not markedly improve.
Offered NYPD spokesman Paul Browne this evening: "Ms Ortgea is no longer incubated and recuperating."