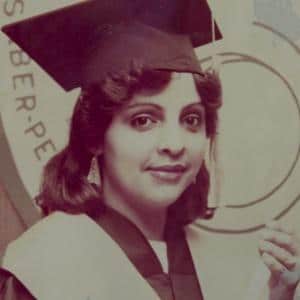 Marina and Kevin Krim reveal how their surviving daughter Nessie saves them.
Oh really! Marina Krim's nanny Yoselyn Ortega begs judge to bar media!
Marina Krim's nanny Yoselyn Ortega pleads not guilty to murder. Declines to speak…
Marina Krim's nanny Yoselyn Ortega grand indicted to serve the rest of her life in jail.
Marina Krim's nanny Yoselyn Ortega was stressed out about money. Did the Krim family hold out…?
Marina Krim's nanny Yoselyn Ortega now believed to have been motivated by money, but wont confess…
Marina Krim's nanny's Facebook page now insists that Marina Krim killed her children.
Marina Krim too remain tight lipped. Refuses to address nanny's allegations…
Marina Krim's nanny Yoselyn Ortega insists she was the one abused and mistreated.
Marina Krim's nurse Yoselyn Ortega thought she was too underpaid and didn't like the way she was spoken to.
Cops say Marina Krim's nanny Yoselyn Ortega refuses to admit killings….
Marina Krim's nanny Yoselyn Ortega now formally charged with first degree murder.
Marina Krim's nanny Yoselyn Ortega was warned she'd be fired. Refused to clean…
Marina Krim's nurse Yoselyn Ortega to be arraigned from hospital bed. Still wont speak…
As more information begins to come to light as pertaining to the murders of Marina and Kevin Krim's two children, Lulu and Leo Krim authorities are now beginning to piece a strand that includes former nanny Yoselyn Ortega capitulating as a result of money worries
Prior to the murders it was thought that Ms Ortega had wanted to move her 17 year old son, Jesus from the Dominican Republic to NY and give him a better life by putting him through private school. The only catch being her $18 an hour job was hardly going to pave the way.
This led to the Krim family then offering Ms Ortiz an extra 5 hours a week in cleaning duties where she stood to make an extra $90 a week (at $18 an hour, her prescribed hourly rate) and another $4500 a year, bringing Ms Ortega's annual pay roughly to $37 000. Not exactly the payoff or even the type of work that Ms Ortiz may have been looking for but perhaps it might have been a good start to help her son whilst she looked for other opportunities.
Unfortunately things suddenly fell apart when the lessor of a sublet she had secured decided after 3 months to seek the return of their apartment putting Ms Ortega at a financial disadvantage especially after having spent a considerable degree of money on fixtures. Her financial difficulties were also said to be exacerbated after a side business of selling jewelry to neighbors in the building where she lived reneging on their promises to pay up thus forcing the nanny to go into debt to cover their outstanding liabilities.
This combined with having to once again live with relatives and also now bring along her son exacerbated her financial woes and it is believed her frustration of having to cater to the upwardly mobile Krim family only aggravated her sense of despair given that her version of the American dream was no where coming closer, having now spent ten years in the United States, even having worked as a cleaner at a factory and holding an accounting degree from her native Dominic Republic.
As to what actually made Ms Ortega snap investigators without a confession are still at a wits end with some wondering that Ms Ortega is holding out information that may further help authorities connect the dots.
Offered a law enforcement source to dnainfo: "There was definitely an issue with treatment by her employees, and money issues. But there must be some other craziness that has not come out."
To date Ms Ortega has refused to acknowledge her complicity in the deaths of Leo and Lulu Krim insisting instead that 'Ask Marina, Marina knows…'
Nevertheless it is understood that Ms Ortega and Marina Krim had a falling out the day before the murders regarding the treatment of Leo and Lulu Krim (Ms Ortega complained that they were being spoilt) which led to the two arguing something which probably didn't sit too well with Ms Ortega who had been recently warned she stood to lose her job if her attitude didn't improve.
Despite the above incriminating circumstances some have gone on to wonder if Ms Ortega is actually innocent of the murders and an unnamed band of individuals have now gone and created a Facebook page  'Support Innocence of Nanny Yoselyn Ortega,' beseeching the nanny's innocence and postulating that in fact Marina Krim may have orchestrated the murders and was now pinning the murders on her. An absurd theory many have wondered which has seen the Facebook page widely condemned, nevertheless it continues to exist.
With respect to the idea that Ms Ortega did not slit her own throat which may have corroborated the idea that Ms Ortega was at the wrong place at the wrong time or being set up comes information via the UK's dailymail that the building superintendent's ten year old son having witnessed Ms Ortega slit her own throat after he followed his father into the Krim family apartment pursuant to shouts and screams coming from the bathroom which led to grave concerns from building inhabitants. As an aside it is now also understood that the Krim family will not be returning to their former West 75th residence as they attempt to now get on with their lives.
Marina Krim's nanny Yoselyn Ortega now hires lawyer. Still not talking to cops.
Marina Krim's nanny Yoselyn Ortega thought to have resented her employers…
Marina Krim's nanny Yoselyn Ortega refuses to cooperate with authorities.
Did Marina Krim's nanny Yoselyn Ortega have a motive?
Why did a Manhattan nanny stab Marina Krim's two children to death?