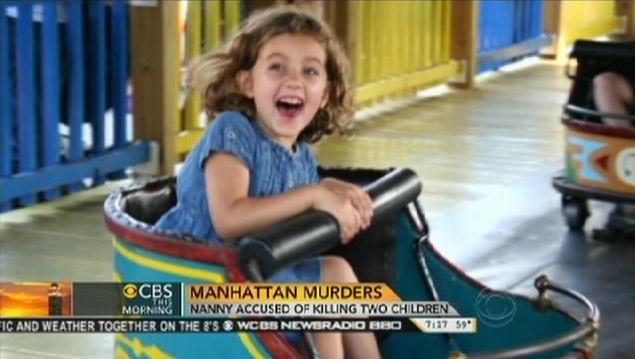 Oh really! Marina Krim's nanny Yoselyn Ortega begs judge to bar media!
Marina Krim's nanny Yoselyn Ortega pleads not guilty to murder. Declines to speak…
Marina Krim's nanny Yoselyn Ortega grand indicted to serve the rest of her life in jail.
Marina Krim's nanny Yoselyn Ortega was stressed out about money. Did the Krim family hold out…?
Marina Krim's nanny Yoselyn Ortega now believed to have been motivated by money, but wont confess…
Marina Krim's nanny's Facebook page now insists that Marina Krim killed her children.
Marina Krim too remain tight lipped. Refuses to address nanny's allegations…
Marina Krim's nanny Yoselyn Ortega insists she was the one abused and mistreated.
Cops say Marina Krim's nanny Yoselyn Ortega refuses to admit killings….
Marina Krim's nanny Yoselyn Ortega now formally charged with first degree murder.
Marina Krim's nanny Yoselyn Ortega was warned she'd be fired. Refused to clean…
Marina Krim's nurse Yoselyn Ortega to be arraigned from hospital bed. Still wont speak…
Marina Krim's nanny Yoselyn Ortega now hires lawyer. Still not talking to cops.
Marina Krim's nanny Yoselyn Ortega thought to have resented her employers…
Marina Krim's nanny Yoselyn Ortega refuses to cooperate with authorities.
Did Marina Krim's nanny Yoselyn Ortega have a motive?
Why did a Manhattan nanny stab Marina Krim's two children to death?
In the aftermath of the Krim family double murders which saw Marina and Kevin Krim's two children 6 year old and 2 year old Lulu and Leo Krim savagely butchered by their supposed caretaker shocking new revelations are starting to take place as the almost cavalier nanny Yoselyn Ortega finally relents and begins sharing with authorities her version of events.
According to a report via radaronline who have been able to siphon through unnamed sources what the former nanny has told authorities this weekend pursuant to now regaining consciousness after her failed suicide attempt at the time of the double murders a bleak and disparaging image is starting to be painted.
Where instead of a peaceful and loving household as portended in Marina Krim's family blog was suppose to exist it is now becoming apparent that instead a hostile and to say the least dubious relationship between caretaker and employer actually existed.
"Yoselyn implied there was a lot of strain between she and Marina in the days leading up to the murders of little Leo and his older sister Lucia,"
In fact so much strain that the two are said to have had a major argument the day before the slayings.
"Yoselyn told NYPD detectives that she was involved in an epic argument with Marina Krim the day before the children were tragically murdered,"
"Yoselyn also said that when she left at the end of the day before the murders, Marina ignored her when she said good-bye and this made her very, very angry. Yoselyn became extremely animated when she discussed the incident with law enforcement. Yoselyn also said she had numerous disagreements with Marina about how the kids were being cared for. Marina didn't think Yoselyn was interacting with the kids enough and was giving them junk food when she was out of sight."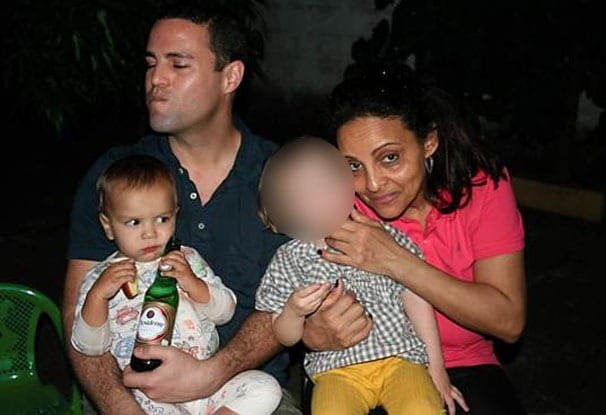 But the story it seems become even more gruesome with new revelations that Ortega harbored seething resentment towards her employers, the Krim family because she also felt she was being exploited and underpaid.
"The detectives were amazed at how cavalier Yoselyn was during parts of her interrogation. Yoselyn complained that she thought she should of been making more money and that she was being underpaid for additional duties than what she signed up for. When Yoselyn began working for the Krims they also had a housekeeper and Yoselyn said that she didn't like the way that Marina spoke to her. It was obvious Yoselyn was trying to portray her in a bad light."
This goes against the Krim family's efforts to have the nanny work more hours which she declined and resented as it would mean cleaning the household and taking more orders. The Krim family had even gone so far as to set up Ms Ortega with another family for possible nanny work there but the family declined finding Ms Ortega's attitude repellant, something that must have been too apparent to the Krim family by now but who instead chose to keep Ms Ortega on than rather dismiss her as most families would be inclined to do given the extraordinary trust a family places in their nanny.
As previously reported Ortega has declined to admit to actually killing the children and has instead shifted the blame to Marina Krim, telling cops that she 'knows what happened.'
Says radar's source:
"The detectives aren't buying the nanny's story because it just doesn't line up with interviews they have conducted with other people as part of the investigation," the source says. "Marina was and is a very loving mother, who went out of her way to make Yoselyn feel like a part of the family."
The latest news from Ortega's hospital bed follows after the Krim family held an emotional memorial service at Avery Hall this weekend where family and friends said goodbye to the beloved children.
Offered a family statement at the funeral where security was exceptionally tight:
"It is important to us that they are remembered as the sweet, creative, and fun-loving children they were."
And then there's this too:
"The detectives are planning on doing follow-up interviews with Marina and Kevin when they are ready," the source says. "Marina has been absolutely inconsolable obviously, and says her sole reason for living now is for their remaining daughter Nessie. It's just absolutely heartbreaking to see the Krims go through this utter hell, they did nothing to deserve this."
Did nothing to deserve this yet in Ms Ortega's mind it is starting to become obvious that the Krim family did indeed deserve what befell them…which begs the ultimate question how did it come to this and what dangers may lurk ahead for other parents who are also forced to deal with the delicate socio economic polarities that so often exist between care takers and themselves?
Then again perhaps this all boils down to the depraved mindset of a mentally disturbed individual who was seething at the core and decided to lash out at the one thing she instinctively knew she ought to have never ashes out against but callously did nonetheless, the Krim family children….