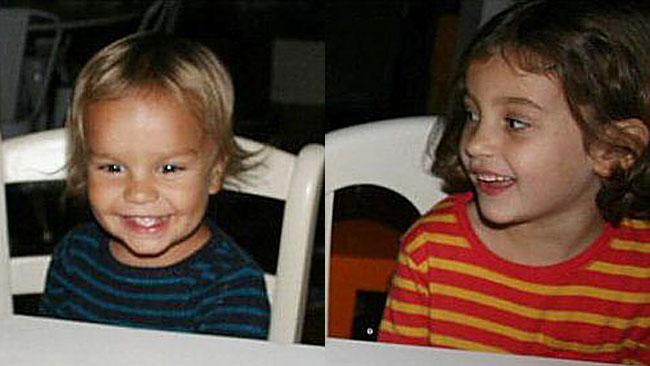 Marina Krim's nanny Yoselyn Ortega was stressed out about money. Did the Krim family hold out…?
Marina Krim's nanny Yoselyn Ortega now believed to have been motivated by money, but wont confess…
Marina Krim's nanny's Facebook page now insists that Marina Krim killed her children.
Marina Krim too remain tight lipped. Refuses to address nanny's allegations…
Marina Krim's nanny Yoselyn Ortega insists she was the one abused and mistreated.
Marina Krim's nurse Yoselyn Ortega thought she was too underpaid and didn't like the way she was spoken to.
Cops say Marina Krim's nanny Yoselyn Ortega resented always being told what to do. Refuses to admit killings….
Martina Krim's nanny Yoselyn Ortega now formally charged with first degree murder.
Marina Krim's nanny Yoselyn Ortega was warned she'd be fired. Refused to clean…
Marina Krim's nurse Yoselyn Ortega to be arraigned from hospital bed. Still wont speak…
Marina Krim's nanny Yoselyn Ortega now hires lawyer. Still not talking to cops.
Marina Krim's nanny Yoselyn Ortega refuses to cooperate with authorities.
Did Marina Krim's nanny Yoselyn Ortega have a motive?
Why did a Manhattan nanny stab Marina Krim's two children to death?
As more details emerge as to what precipitated the slaying of Marina and Kevin Krim's two children, 6 year old Lulu Krim and 3 year old Leo Krim at the hands of their caretaker, nanny Yoselyn Ortega, friends, family and building neighbors where the Krim family lived are now offering details which paint a grim and disturbing portrait of Ms Ortega, the accused killer.
Reports media outlet telegraph: Yoselyn Ortega's home was an crowded tenement in Harlem that she yearned to leave. She shared the apartment with her teenage son, a sister and a niece, and roamed the halls selling cheap cosmetics and jewelry for extra money. She had been forced to relinquish a new apartment for her and her son and move back. A woman had chiseled her on a debt. Neighbors found her sulky and remote. 
Recounted Ruben Diaz, 49,  a neighbor of Ms Ortega: 'She lost a lot of weight. She looked very unhealthy. It looked like she was going through some problems,' Diaz told The New York Post. 'She had aged a lot — like seven years in a few months.'
According to police, Ortega had revealed to people that she was seeing a psychiatrist.
Seeing a psychiatrist? Battling mental and physical issues? Had the Krim family been aware of this? Was it apparent to Marina and Kevin Krim that their much trusted care taker was undergoing trauma, had Ms Ortega spoken to them about her personal concerns or did she not dare to? Surely there must have been signs even to the Krim family that not all was well but even then who could have imagined Ms Ortega then turning to do the unthinkable?
Adds further, the nanny' sister, a deeply mortified Celia Ortega who initially introduced Yoselyn Ortega to the Krim family: 'She snapped. We don't understand what happened to her mind.'
What is also troubling and a mystery is how Ms Ortega is said to have recently lost her apartment in the Bronx thus being forced to move in with her sister. Which begs the question why was that the case? Was Ms Ortega not being paid enough, was she in debt, had she made that situation known to the Krim family and if so how did they react to it? (it is said they offered her more hours and referred her to another family whom declined).
Perhaps Ms Ortega even asked for a raise or financial assistance and was not accommodated or was it a feeling of betrayal and resentment that the Krim family retained an opulent lifestyle and here she was the servant nanny displaced, alienated, resentful of the type of personal life that she was now being forced to endure?
Then again what obligations did the Krims have to Ms Ortega beyond paying her and seeing that her immediate needs were met at the household? Surely Ms Ortega's concerns were for her to resolve or had she by now begun to build up resentment towards the Krim family, whether rational or not…?
But then adds Karen Krim, Kevin Krim's sister: 'They just bent over backwards being nice to this woman. They were always doing things that were just fabulous for her. I'm just astounded, and I have no idea why something like this would happen.'
She added: 'We're just having a really, really hard time here. It's the worst nightmare any parent could ever have.'
Reports abc: If there was tension between the nanny and the Krims, it didn't show on a Web journal kept by the children's mother. Marina Krim spoke lovingly in one entry about traveling to the Dominican Republic last February to stay for several days at the home of Ortega's sister.
"We met Josie's amazing familia!!! And the Dominican Republic is a wonderful country!!" she wrote.
Pictures posted on the blog showed the two families posing together for a happy photo, with Ortega hugging the 3-year-old, Nessie, their cheeks pressed together.
But if there is suggestion that the Krim family were uncaring or not particularly sensitive to Ms Ortega's situation, foxnews also offers the following as well:
….the Krims offered extra hours to Ortega, a Dominican who has been a US citizen for 10 years. They also referred her to another family for a baby-sitting job on the side, though that family turned her down because they found her "a little too grumpy," a law-enforcement source told the Post.
At present it is understood Ms Ortega has retained consciousness but to date has refused to answer authorities or doctor's questions, said to be in a catatonic state and unwilling or perhaps just unable to communicate. Time will tell what preempted the murders and what this could all possibly suggest about the tenuous socio economic dynamics that are often the hard reality between a well to do employer and their often besieged employees….
Then there was this reflection courtesy of Sharon Weatley, a former nanny herself:
"But I do think child care providers sometimes walk around with a lot of anger toward their employer. People ask them to do ridiculous things beyond the care of children. Then they get overworked and frustrated in the same way that a parent gets overworked."
That said irrespective of her employer's social standing and the resentment that may have caused in relation to Ms Ortega's own problems one is ultimately compelled to wonder what implored Ms Ortega to seek a kind of retribution by doing the unthinkable and murder a family's most cherished beings, its children…?