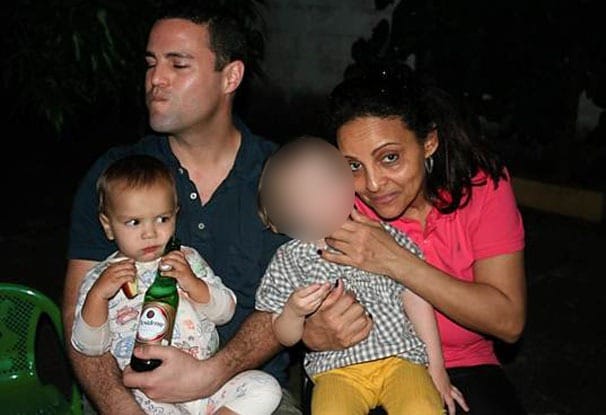 Marina Krim's nanny Yoselyn Ortega grand indicted to serve the rest of her life in jail.
Marina Krim's nanny Yoselyn Ortega was stressed out about money. Did the Krim family hold out…?
Marina Krim's nanny Yoselyn Ortega now believed to have been motivated by money, but wont confess…
Marina Krim's nanny's Facebook page now insists that Marina Krim killed her children.
Marina Krim too remain tight lipped. Refuses to address nanny's allegations…
Marina Krim's nanny Yoselyn Ortega insists she was the one abused and mistreated.
Marina Krim's nurse Yoselyn Ortega thought she was too underpaid and didn't like the way she was spoken to.
Cops say Marina Krim's nanny Yoselyn Ortega resented always being told what to do. Refuses to admit killings….
Martina Krim's nanny Yoselyn Ortega now formally charged with first degree murder.
Marina Krim's nurse Yoselyn Ortega to be arraigned from hospital bed. Still wont speak…
Marina Krim's nanny Yoselyn Ortega now hires lawyer. Still not talking to cops.
Marina Krim's nanny Yoselyn Ortega thought to have resented her employers…
Marina Krim's nanny Yoselyn Ortega refuses to cooperate with authorities.
Did Marina Krim's nanny Yoselyn Ortega have a motive?
Why did a Manhattan nanny stab Marina Krim's two children to death?
The latest revelations pertaining to the murder of Marina and Kevin Krim's two children Leo and Lulu Krim last week reveals that family nanny Yoselyn Ortega was upset that she was asked to clean up and do extra house work.
Aware that she was undergoing financial hardship and the strain already showing in her day to day demeanor the Krim family offered to alleviate Ortega's duress by offering her an extra five hours of work a week. Work which would involve her tending to general cleaning and housework around the house. Yet that it seems only aggravated Ortega who increasingly came to resent her employer who she perceived to be living a life of luxury whilst she lived a life where she struggled to barely just make ends meet.
Said Ortega : "I'm paid to watch the children, not clean up and do housework.'
The offer for more hours came after the Krim family went so far as introducing her to a new family who were in the market for a nanny but at the last moment declined to take on Ms Ortega due to what has been reported her combative and sour demeanor. Something that the Krim family it is said were by now aware of.
Said authorities who interviewed Ortega: 'There was friction between her and the family.'
Despite being offered extra hours Ortega griped that the hours would interfere with doctor's appointments on top of her feeling slighted that any new hours would relegate her to a cleaning lady.
It is also understood Ms Ortega had in recent months been forced to move out of a residence and move in with her sister as her financial woes mounted and the sublet she had taken over expired.
Last week, the mother of CNBC executive Kevin Krim said that the young family treated Ortega, as they would one of their own, 'bending over backwards' to help her and even buying plane tickets so she could fly to the Dominican Republic with them.
Authorities have also revealed that Ms Ortega had been warned that if she didn't improve her work that she would be let go. Something that obviously didn't sit too well with the nanny who was begin to feel overwhelmed by her financial situation and had begun to blame the Krim family.
Since regaining consciousness after a failed attempt at her own life Ms Ortega has only asked about her family but not that of the Krim family, heightening assertions that there was indeed friction between herself and the Krim family. It was also revealed that Ms Ortega has since hired a defense attorney.
At present Ms Ortega has yet to be charged with the deaths of the two children but is expected to be arraigned from her hospital bed.
And then there was this comment below which made me think:
Regardless of terrible murders … – i don't think it's a very good idea to get that close with your "help" … treating help almost like family.. go on the same trips with them etc…
For most normal people it's no problem .. – but for some coo-coos Jealousy etc can come into play some day … — they might start feeling that they are family .. when they are NOT … and some day reality comes into play …. and those who are psychologically messed up .. who knows what kind of weird / bad things they can do some day..