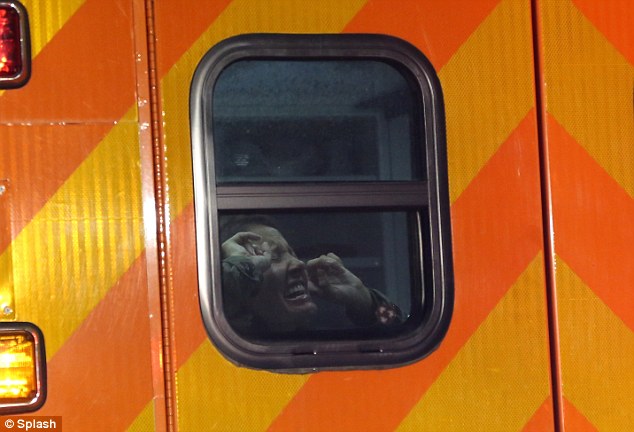 Marina Krim's nanny Yoselyn Ortega was stressed out about money. Did the Krim family hold out…?
Marina Krim's nanny Yoselyn Ortega now believed to have been motivated by money, but wont confess…
Marina Krim's nanny's Facebook page now insists that Marina Krim killed her children.
Marina Krim too remain tight lipped. Refuses to address nanny's allegations…
Marina Krim's nanny Yoselyn Ortega insists she was the one abused and mistreated.
Marina Krim's nurse Yoselyn Ortega thought she was too underpaid and didn't like the way she was spoken to.
Cops say Marina Krim's nanny Yoselyn Ortega resented always being told what to do. Refuses to admit killings….
Martina Krim's nanny Yoselyn Ortega now formally charged with first degree murder.
Marina Krim's nanny Yoselyn Ortega was warned she'd be fired. Refused to clean…
Marina Krim's nurse Yoselyn Ortega to be arraigned from hospital bed. Still wont speak…
Marina Krim's nanny Yoselyn Ortega now hires lawyer. Still not talking to cops.
Marina Krim's nanny Yoselyn Ortega thought to have resented her employers…
Did Marina Krim's nanny Yoselyn Ortega have a motive?
Why did a Manhattan nanny stab Marina Krim's two children to death?
Since the heinous murdering of Marina and Kevin Krim's two children, 6 year LuLu Krim and 3 year old Leo Krim the public at large has been in ardent shock and despair as to how their much adored and trusted nanny Yoselyn Ortega who is said to have perpetrated the murders could have done the unthinkable.
Who is also now perplexed and troubled by the series of acts are authorities who DNAInfo now report are flummoxed by Ms Ortega's unwillingness to cooperate with them as public outpouring over the tragic event snowballs.
Having come out of a medically induced coma, Ms Ortega who it is said remains in a catatonic state has to date refused to answer any questions doctors or police have asked of her.
A source goes on further to say that there is no probable cause from keeping Ms Ortega from speaking as the kitchen knife she used to slit her own throat missed major veins and arteries in her neck.
One can only wonder at present why Ms Ortega is refusing to cooperate with authorities. Is it a fear to acknowledge even to herself what she may have done, the severity of the situation,the recrimination that awaits her, the sense that she has crossed a line that can never be uncrossed? Or is it simply a situation that Ms Ortega herself is in a deep savage shock given the enormity of what has happened is unwilling, unable to communicate?
Perhaps there is more at stake that is publicly known and Ms Ortega at present wishes not to divulge all that she knows. Could it be that others are involved, motives,factors that are too surreal and heinous that she dare not contemplate or share them? Or is it a situation that she is dumbfounded by the fact that she is still alive despite her ardent attempt to take her own life and will now have to live with herself for the rest of her life, knowing full well that she will always be a pariah figure in society….