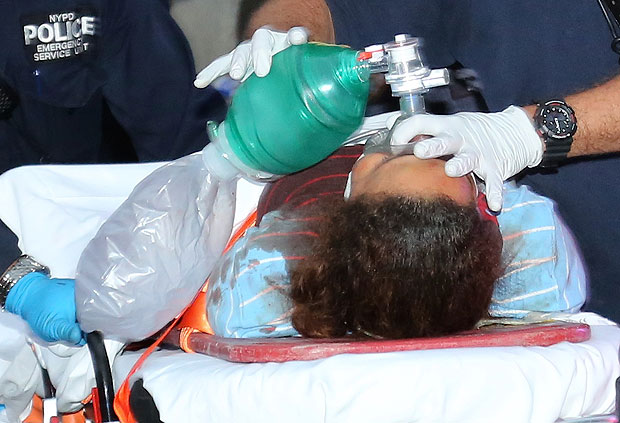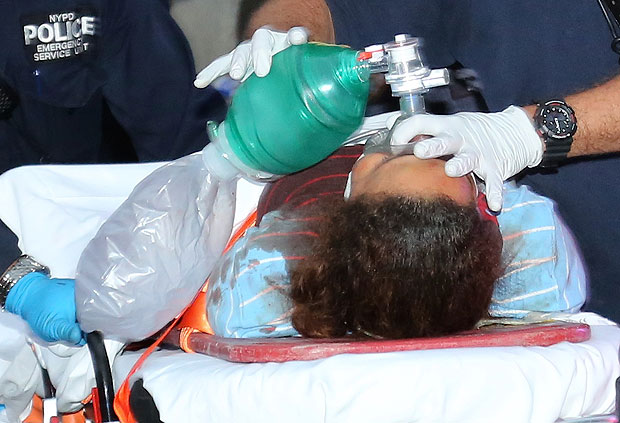 Oh really! Marina Krim's nanny Yoselyn Ortega begs judge to bar media!
Marina Krim's nanny Yoselyn Ortega pleads not guilty to murder. Declines to speak…
Marina Krim's nanny Yoselyn Ortega grand indicted to serve the rest of her life in jail.
Marina Krim's nanny Yoselyn Ortega was stressed out about money. Did the Krim family hold out…?
Marina Krim's nanny Yoselyn Ortega now believed to have been motivated by money, but wont confess…
Marina Krim's nanny's Facebook page now insists that Marina Krim killed her children.
Marina Krim too remain tight lipped. Refuses to address nanny's allegations…
Marina Krim's nurse Yoselyn Ortega thought she was too underpaid and didn't like the way she was spoken to.
Cops say Marina Krim's nanny Yoselyn Ortega refuses to admit killings….
Marina Krim's nanny Yoselyn Ortega now formally charged with first degree murder.
Marina Krim's nanny Yoselyn Ortega was warned she'd be fired. Refused to clean…
Marina Krim's nurse Yoselyn Ortega to be arraigned from hospital bed. Still wont speak…
Marina Krim's nanny Yoselyn Ortega now hires lawyer. Still not talking to cops.
Marina Krim's nanny Yoselyn Ortega thought to have resented her employers…
Marina Krim's nanny Yoselyn Ortega refuses to cooperate with authorities.
Did Marina Krim's nanny Yoselyn Ortega have a motive?
Why did a Manhattan nanny stab Marina Krim's two children to death?
As authorities and the public try to come to grips with the calamity that has befallen Marina and Kevin Krim with respect to the horrendous double murders of their two children, 6 year and 2 year old Lulu and Leo Krim questions are being asked as to how it all unfortunately came to be.
According to undisclosed sources siphoned by radaronline the brunt of the blame for the travesty according to its perpetrator Yoselyn Ortega rests squarely on her employer the Krim family who in her opinion mistreated her and failed to be sensitive to her needs and state of mind, never mind her financial duress. After all they were family by now (at least according to Marina Krim's personal blog where she took time to marvel about Yoselyn Ortega's immediate family during one joint family visit to the Dominican Republic where Ortega originally hailed from) and on some level as family Marina Krim in the family nanny's eyes had failed her miserably for failing not to do more for her.
Said the source: "Yoselyn complained that she thought she should of been making more money and that she was being underpaid for additional duties than what she signed up for. When Yoselyn began working for the Krims they also had a housekeeper and Yoselyn said that she didn't like the way that Marina spoke to her. It was obvious Yoselyn was trying to portray her in a bad light."
And there was this revelation as well:
"Yoselyn also said that when she left at the end of the day before the murders, Marina ignored her when she said good-bye and this made her very, very angry. Yoselyn became extremely animated when she discussed the incident with law enforcement. Yoselyn also said she had numerous disagreements with Marina about how the kids were being cared for."
Listening to Ms Ortega one comes away with the idea that she felt she was mistreated and taking advantage of whilst the Krim family presided in their gilded affluent existence whilst she suffered with her miserable lot. In other words Ms Ortega unbeknownst to her employer had become a walking time bomb who was set to dangerously implode as her world capitulated and in her mind began to hold the Krim family responsible for her duress, even if the outside observer knows better.
All of which brings to mind were Ms Ortega's actions ultimately the result of a malignant malevolent individual or the result of a woman who got lost in her struggle to live some kind of Utopian existence as she must have felt she was guaranteed when she first arrived in the US ten years ago and started to work for the Krim family some 2 years ago? Either way none of us can ever condone the reprehensible choice of behavior that Ms Ortega ultimately chose to belie herself with, something it seems Ms Ortega has yet to acknowledge as she steadfastly holds on to the premise that she was the one who was wronged and was only acting out the injustices befallen her.
That said, I've decided to publish a variety of comments that have been posted on this site as well as this one immediately below via radar that may draw further light on the dynamics that may or may not have existed at the Krim family household and how this may underscore the dialectics between disparate socio economic polarities that so often exist with respect to nanny employer relations.
Anyone that "blames" the family probably thinks like I do-Why would you leave your child with someone that you are feuding with? Whether that person is the child's nanny,parent,or anyone else-if someone is mad at you, it's not very smart to leave your children with them. They're YOUR children,take care of them and take them with you. The nanny's neighbor said she aged 7 years in a matter of months,and lost a lot of weight. She was obviously going through something, and you can't tell me the mom didn't notice. If I took my dog to the groomer and argued with them about something, I wouldn't leave my DOG there, for fear they would retaliate against me by harming my dog. It blows my mind that the mom was feuding with the nanny,tried to find her other employment, but still left her flesh and blood with her. I believe the nanny loved the kids, and thought the kids were better off with her,not on this earth, than they were with the mom. I also believe the nanny is having a mental issue, so I'm not AGREEING with her perception, just saying I don't think she is in her right mind right now. STRESS IS A KILLER. It can kill you via health issues, and it can cause you to change, and kill others.WE don't know what went on in that house, or what the nanny witnessed, or what her PERCEPTION was of the environment, but I do feel the mom has her children's blood on her hands. You don't leave your kids with just anyone, and I would NEVER leave my child with someone that I was fighting with, that was also going through "something" that was causing her to deteriorate in such a rapid way. The family that the mother referred the nanny to for extra work didn't hire the nanny because they said she was "too grumpy, or angry." Did the mom not reflect on their perception of the nanny, or was she too busy to think about it? The mother didn't work, she could have fired the nanny and WATCHED HER OWN CHILDREN UNTIL SHE COULD FIND A REPLACEMENT NANNY. 
What happened to the housekeeper the family had when the Nanny started? Was she FIRED so the nanny could do her job? She's not there anymore, so if they can fire a housekeeper, why not a nanny? Is it because the mom couldn't be bothered to watch her own kids AND clean,so she tried to clean up the picture by heaping the housework on the nanny, and call it"Trying to give her extra work, because she needs the money"? Maybe this was a wake up call for the mom.
At the first inkling that an employee is not performing, fire them or talk to them about picking up their act but don't mention firing. I have made some bad employee choices. Once you think about firing someone then probably should just do it.
Not sure Mrs Krim is sympathetic to anyone's plight.
The blog is back up. I read it. Whilst there is a lot of sunshine in it I can also see tha Marina Krim expected things her way. Ok staff is one thing but in her teaching art classes at the school she didn't like the teacher saying no to her project reminding her that the art project must reflect the curriculum. Another incident was calling the immigration officer an a hole because he said something to her kid who was tired and crying. Get over it. No body loves anyone else's screaming kid. No matter how cute.
I also suspect the kids didn't get enough sleep. That makes children fractious. Many posts where she admits where the kids were p at 11pm. The next day they had school or preschool.
The act is extreme. Don't forgive Mrs Ortega and she should go to jail for a very long time but I am not so impressed with Mrs Krim.
She had an accounting degree and her son was 17, so she would have been 33 when she had him. Not excusing her horrific actions, but we really don't live in a a meritocracy and poor people usually work harder than anyone.
Perhaps the Krim's underpaid the nanny and perhaps they werent always the nicest (lets just entertain that possibility). Even if this were the case, would that merit slaughtering two children who trusted this person? 
I live in England and have been reading the news on this and it has shocked me to the core. I fully agree with the other two comments on here. The Nanny – who was also a mother herself ! – can try any disgusting excuse she can lay her hands on – mental illness, money worries, low pay – etc etc. It's all ridiculous, she was a nanny – not a slave laborer in a mine in southern Africa or a refuse/dump worker like kids in India – who was paid, who was offered alternate sources of income (extra work, nanny to another family) in the richest country in the world. It beggars belief that she committed such a crime and Anyone that tries to – in any way – justify this act should be thoroughly ashamed of themselves.
I agree. I think she felt the Krims owed her money, a place to live, more and more and more, and they couldn't accept all the demands. She felt she was entitled, she was probably jealous of the Krims' lifestyle and apartment, and was seething in fury when rejected for money. The mistake the poor Krims made was that they didn't fire this bitter hag from the moment they had bad vibes – but who would possibly predict this nanny would commit murder – against babies, no less! I think she's a psychopath who felt justified in her actions and will blame others for her predicament, whilst painting herself as the main victim in the story. She is beyond despicable.