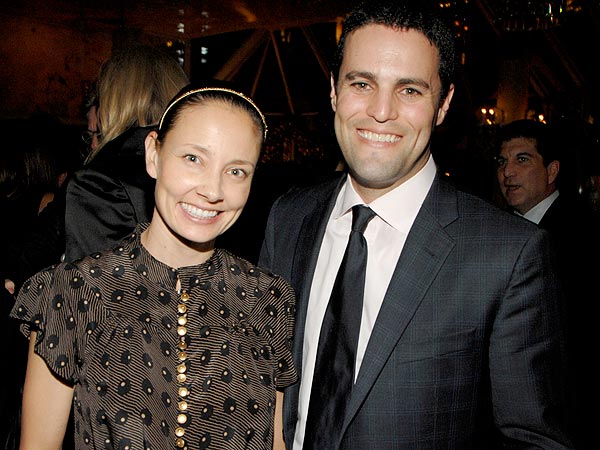 Marina and Kevin Krim reveal how their surviving daughter Nessie saves them.
Oh really! Marina Krim's nanny Yoselyn Ortega begs judge to bar media!
Marina Krim's nanny Yoselyn Ortega pleads not guilty to murder. Declines to speak…
Marina Krim's nanny Yoselyn Ortega grand indicted to serve the rest of her life in jail.
Marina Krim's nanny Yoselyn Ortega was stressed out about money. Did the Krim family hold out…?
Marina Krim's nanny Yoselyn Ortega now believed to have been motivated by money, but wont confess…
Marina Krim's nanny's Facebook page now insists that Marina Krim killed her children.
Marina Krim's nanny Yoselyn Ortega insists she was the one abused and mistreated.
Marina Krim's nurse Yoselyn Ortega thought she was too underpaid and didn't like the way she was spoken to.
Cops say Marina Krim's nanny Yoselyn Ortega refuses to admit killings….
Marina Krim's nanny Yoselyn Ortega now formally charged with first degree murder.
Marina Krim's nanny Yoselyn Ortega was warned she'd be fired. Refused to clean…
Marina Krim's nurse Yoselyn Ortega to be arraigned from hospital bed. Still wont speak…
Marina Krim's nanny Yoselyn Ortega now hires lawyer. Still not talking to cops.
Marina Krim's nanny Yoselyn Ortega thought to have resented her employers…
Marina Krim's nanny Yoselyn Ortega refuses to cooperate with authorities.
Did Marina Krim's nanny Yoselyn Ortega have a motive?
Why did a Manhattan nanny stab Marina Krim's two children to death?
As authorities and the public at large continue to dwell on what could have brought on one of the most contentious and horrendous murders of late in the city of NY, Marina and Kevin Krim have decided for the time being to remain tight lipped.
This comes off the face of the latest remarks via the Krim family's former nanny who has gone on to vigorously claim that if anyone was a victim it was her and that she was terribly treated at the hands of the Krim family. A point of view that has led to  overwhelming torrent of reactions from scorned readers, some wondering out aloud if Marina Krim could have perhaps done more for their nanny with others repulsed and slamming such commentators, see two respective comments I have copy and pasted below which made me wonder:
Oh please, get over yourselves. Marina had a BLOG, don't you people think it takes quite a while to write on one, choose the pics to upload, put pics up, etc? Sounds to me like a mom who is too busy with anything but her children.
To anyone out there saying that the Krims were nice to their nanny for paying her ticket to go to the Dominican Republic, I got newsflash for you: they only paid for her ticket so they would have a nanny with them. Oh, and of course they let her escape a bit to spend time with her family but the MAIN REASON why they took her was for their own needs.
Now, about the nanny: the fact that Marina told her she could work an extra 5 hours to make money as a housekeeper means that Ortega probably asked for a raise. Since Marina was already spending 10k on rent she said no but offered some money for cleaning which it is an insult to a babysitter. But since Marina lived in a bubble, like most of the idiots replying in her defense, you just can't wrap your heads around that, can't you? Where does the word BABYSITTER or NANNY means housekeeper?
Ortega lost weight and Marina's friends said they wouldn't hire the nanny because she was grumpy. Marina didn't see any of that because she never spent any time around.
The children did not deserve to suffer and die and I cannot imagine the pain Lucia Krim felt trying to defend herself as she was stabbed over and over. I think Ortega must have snapped and that's why she killed them. After all, she resented the parents, not the kids.
Marina was greedy. She chose her money over her children. She didn't "went backwards to help" like some reports out there. Someone who goes backwards to help someone would have offered sick paid leave to the nanny so she could be healthier (she lost weight) and happier (friends said she was grumpy) because children need someone healthy and happy taking care of them.
The Krims will be wondering, for the rest of their lives, if they had paid Ortega 200 or 300 dollars extra a week, if that would have kept their children alive.
And I have a feeling that the answer is yes.
Are you insane?? Are you seriously suggesting that all the Krims had to do to keep their children from being murdered was give this psychopath nanny "the extra money she needed??" So in your deluded world, it's the Krims fault because they should have "bent over backwards to help" and "offered sick paid leave, they should have asked her if everything was ok in their life." Because then they would not have CAUSED Nanny Ortega to murder their children! How about this scenario instead: Ortega should have taken responsibility for HERSELF and sought psychological help, spent her money more wisely, and/or found a better paying job. NOTHING excuses brutally murdering two little children, and anyone who makes excuses for this sorry excuse of a human being is pathetic at best.
Nevertheless despite the public acrimony, speculation and desire to find out how this crime was precipitated the Krim family for their part have chosen to not respond to the media's invitation for their thoughts nor have they dropped any hints except to offer the following statement at Leo and Lulu's highly secured memorial service this past Monday:
"It is important to us that they are remembered as the sweet, creative, and fun-loving children they were."
Who though has responded to the murders and gives a hint of how the Krim family will proceed from here on, as many have argued that the traumatic double murders may have had the effect of steering the Krim family into a deep depression and to date the Krims have retreated from public view is the deceased children's grandmother, Karen Krim.
Offers the grandmother, via radaronline:
"It's just a horror story," Karen Krim, told in an exclusive interview on Wednesday from her home in Camarillo, Calif. "I was their grandmother. It is really horrible."
Rather than risk embroiling themselves in statements that their former nanny, Yoselyn Ortega has issued  which involve gripes of being underpaid, not respected, and often disregarded and relegated to that of the cleaning lady the Krims have for now revealed little. However that too is bound to change once Yoselyn Ortega is brought to justice and the Krim family will have their chance to finally address the heinous murders that have unfortunately befallen their family and outraged so many.