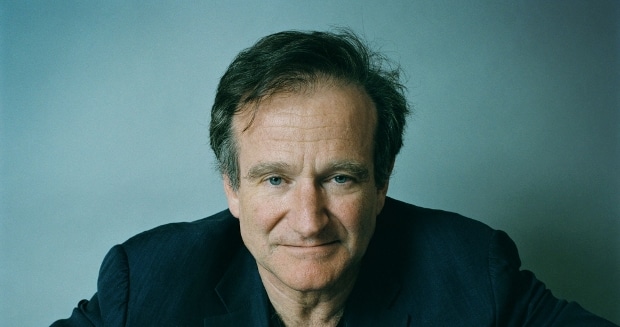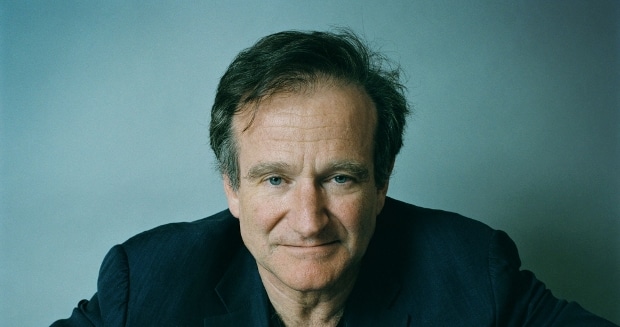 Susan Schneider has revealed that her husband, Robin Williams was battling early stages of Parkinson's Disease when he took his life.
In a statement, Susan Schneider said her actor husband wasn't ready to share the diagnosis with the world, and added that his 'sobriety was intact.'
Reiterated Susan Schneider: 'Robin spent so much of his life helping others. Whether he was entertaining millions on stage, film or television, our troops on the frontlines, or comforting a sick child – Robin wanted us to laugh and to feel less afraid,'
'Since his passing, all of us who loved Robin have found some solace in the tremendous outpouring of affection and admiration for him from the millions of people whose lives he touched. His greatest legacy, besides his three children, is the joy and happiness he offered to others, particularly to those fighting personal battles.
'Robin's sobriety was intact and he was brave as he struggled with his own battles of depression, anxiety as well as early stages of Parkinson's Disease, which he was not yet ready to share publicly.
'It is our hope in the wake of Robin's tragic passing, that others will find the strength to seek the care and support they need to treat whatever battles they are facing so they may feel less afraid.'
The statement comes after a source told Radaronline this morning that the actor had told his wife over the summer that he 'had nothing to live for.'
The source would add: 'Robin had not relapsed and wasn't drinking before going to Hazelden. The decision was made for Robin to go to Hazelden as a last-ditch effort to get him the help he needed for a very deep depression he had fallen into.'
At present it is not clear whether the onset of Parkinson's Disease, a progressive disorder of the nervous system that affects ones movement before eventually leading to the entire cataclysm of the body's functions led to the actor becoming moribund and deeply depressed and why for that matter he had sought the aid of a rehab center and not a medical facility to combat the onset of the disease?
Gold digger? Were Robin Williams and wife Susan Schneider having marital problems? 
Has the media sensationalized Robin Williams death? 
Deep Depression: Robin Williams was sleeping 18 hours a day 
Robin Williams resented Mrs Doubtfire sequel. Needed money after sitcom cancellation 
Robin Williams was drinking on CBS set. Was a terror to work with. 
NSFW: Fake dead picture of Robin Williams causes Zelda Williams, daughter to quit twitter 
Rebecca Erwin Spencer is the personal assistant that discovered Robin Williams dead body 
Trouble? Why were Robin Williams and his wife Susan Schneider sleeping in separate beds? 
Robin Williams bought Conan O'Brien a bicycle to cheer him up 
Robin Williams depression. Was he wrong to commit suicide? 
Robin Williams hung himself with a belt whilst his wife slept in the next room 
Robin Williams tortured photo at AA meetings prior to suicide surfaces 
Robin Williams died by hanging himself. Did he drink himself to death? 
Robin Williams had serious money problems. Divorce had made him broke 
Robin Williams suicide. Had just checked back into rehab last month 
Robin Williams dead. Why did he commit suicide? Asphyxia reported.