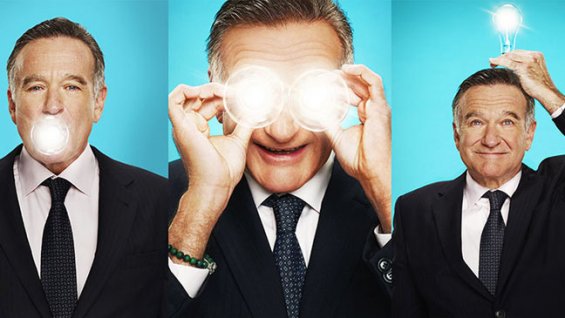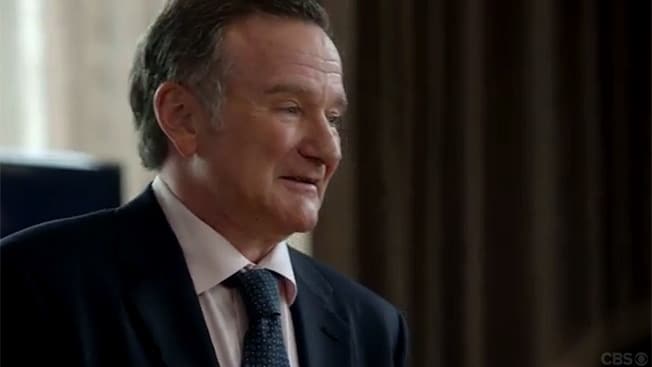 It's been reported this morning that Robin Williams fell off the wagon during his reluctant and ill fated return to series TV when the actor insisted on drinking real booze during a shoot at Beverly Hills Spagos restaurant during a shoot last year.
It was whilst shooting a scene for CBS 'The Crazy Ones' (oh the irony) in May of 2013 at the high profile restaurant that 'Robin insisted on a real drink' told a source by way of page six.
Continues the source: 'No one had seen him drinking before this,' 
'One drink led to another, but it seemed to calm him down.'
Gold digger? Were Robin Williams and wife Susan Schneider having marital problems? 
Has the media sensationalized Robin Williams death? 
Deep Depression: Robin Williams was sleeping 18 hours a day 
Robin Williams resented Mrs Doubtfire sequel. Needed money after sitcom cancellation 
NSFW: Fake dead picture of Robin Williams causes Zelda Williams, daughter to quit twitter 
Rebecca Erwin Spencer is the personal assistant that discovered Robin Williams dead body 
Trouble? Why were Robin Williams and his wife Susan Schneider sleeping in separate beds? 
Robin Williams bought Conan O'Brien a bicycle to cheer him up 
Robin Williams depression. Was he wrong to commit suicide? 
Robin Williams hung himself with a belt whilst his wife slept in the next room 
Robin Williams tortured photo at AA meetings prior to suicide surfaces 
Robin Williams died by hanging himself. Did he drink himself to death? 
Robin Williams had serious money problems. Divorce had made him broke 
Robin Williams suicide. Had just checked back into rehab last month 
Robin Williams dead. Why did he commit suicide? Asphyxia reported. 
The source would also tell that during taping of the ill fated show which came to be cancelled after one season to the deep chagrin of the actor who by then was struggling to keep up with alimony payments to his two former wives and his obligations to his family that the actor also began to act in his manic depressive rants.
Rather than keeping to his lines the actor would veer off in a tangent, forcing his frazzled co star, Sarah Michelle Gellar to also improvise her response as well.
His antics infuriated the cast, even though he had been hired to try recreating the madcap spirit of 'Mork & Mindy,' on which he often riffed unscripted, the source said.
The actor also took to indulging himself by taking his pet pooch, a rescued Pug named Leonard, to work.
'He brought it everywhere with him,' the source said. 'When he wasn't filming a scene, he was holding and petting and fawning over the dog.'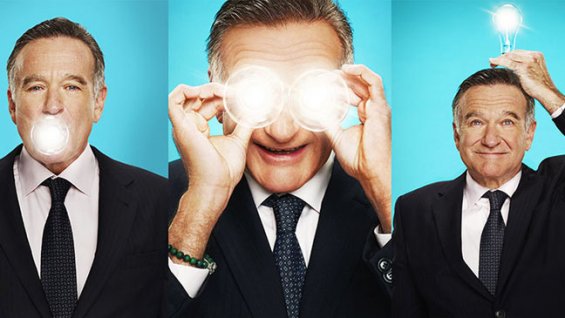 The actor who last year said he signed on to the series because he wanted 'a steady job' to help pay alimony to his two exes — ­often complained that he hated the show's unedited daily rushes.
But it's the revelation that there were tensions on the set that may in the end have forced producers hand and put a pall on the series, deciding to shelve it after one year.
page six: He also griped that he "had a bad feeling" about the lack of chemistry on set, while the rest of the cast blasted his constant need for attention, the source said.
Meanwhile, a longtime friend said Williams was "hit hard" in May when CBS canceled the show, which paid him a reported $165,000 an episode, after just one season.
It is thought that the pressing on new film engagements which the actor was reluctant to take on, telling that they often left him spent and feeling depressed afterwards combined with questionable chemistry with his wife, Susan Schneider back home may have escalated the actor's desire to begin hitting the bottle again.