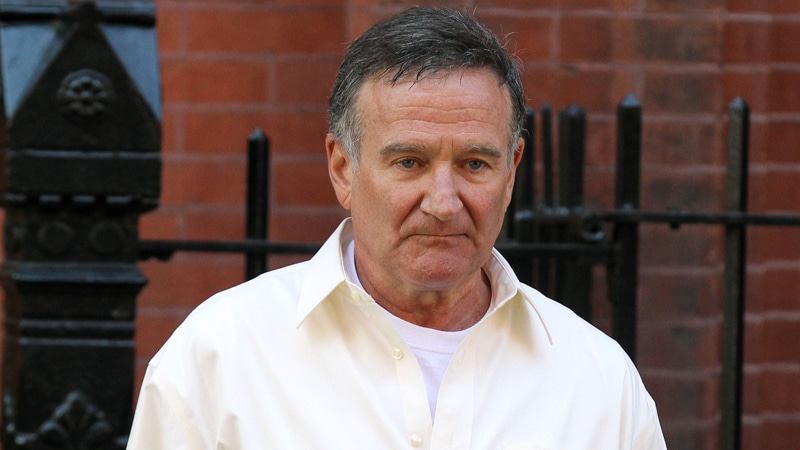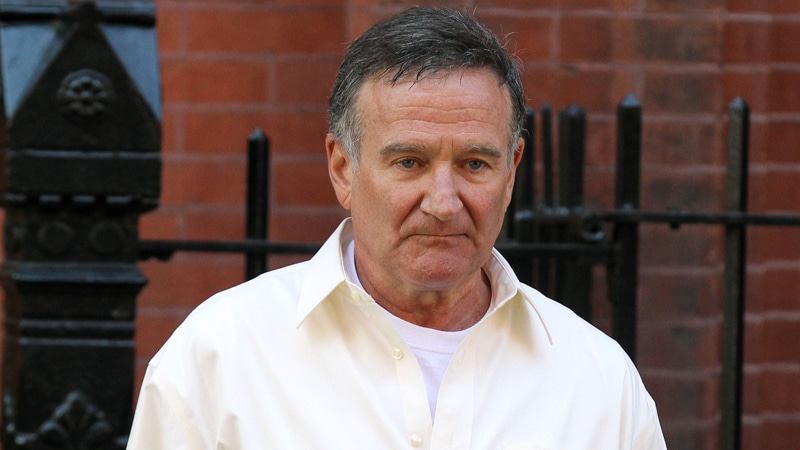 A source has told that Robin Williams was in such deep depression prior to his suicide that he had taken to sleeping up to 18 hours a day in the dark.
Told the source via radar online: 'Robin had been suffering from depression and would often sleep a majority of the day and night. His bedroom had black curtains, because Robin didn't want light in his bedroom,'
'He wasn't eating and just having problems getting out of bed. He would often complain that he was just so tired, even after sleeping 20 hours.'
The source would then tell that the actor had come to be disconnected with the world (and one wonders himself?) as he shut off his coping mechanism, laughter.
'Robin's comedic talent came from the sadness he had in his personal life…the laughter was his coping mechanism,'
'He had been battling depression for most of his adult life…. it was always there.'
Gold digger? Were Robin Williams and wife Susan Schneider having marital problems? 
Has the media sensationalized Robin Williams death? 
Robin Williams resented Mrs Doubtfire sequel. Needed money after sitcom cancellation 
Robin Williams was drinking on CBS set. Was a terror to work with. 
NSFW: Fake dead picture of Robin Williams causes Zelda Williams, daughter to quit twitter 
Rebecca Erwin Spencer is the personal assistant that discovered Robin Williams dead body 
Trouble? Why were Robin Williams and his wife Susan Schneider sleeping in separate beds? 
Robin Williams bought Conan O'Brien a bicycle to cheer him up 
Robin Williams depression. Was he wrong to commit suicide? 
Robin Williams hung himself with a belt whilst his wife slept in the next room 
Robin Williams tortured photo at AA meetings prior to suicide surfaces 
Robin Williams died by hanging himself. Did he drink himself to death? 
Robin Williams had serious money problems. Divorce had made him broke 
Robin Williams suicide. Had just checked back into rehab last month 
Robin Williams dead. Why did he commit suicide? Asphyxia reported. 
The source would decline to tell if the degree of sleeping was somehow attached to the actor having recently fallen off the wagon and hitting the bottle, presumably forcing the actor into deep fatigue and a proclivity to simply shut off.
Nevertheless one can't help but wonder if this was necessarily the case and why the actor's wife, Susan Schneider or family declined to get the actor help?
It could well be that the actor rather than risking confrontation would simply withdraw and had most likely set boundaries which saw the actor by now almost living a separate existence from his own wife in the family home, noted by the fact that they were now sleeping in different beds (was it a one off or the common practice?) were he could tend to his way of being without having to necessarily be accountable and left to his own devices.
The source would add: 'Everyone is obviously just stunned that Robin committed suicide . . . his family is holed up together and beginning to make plans for a very private funeral,'
'There will most likely be a public memorial to celebrate his life that his fans can be a part of.'