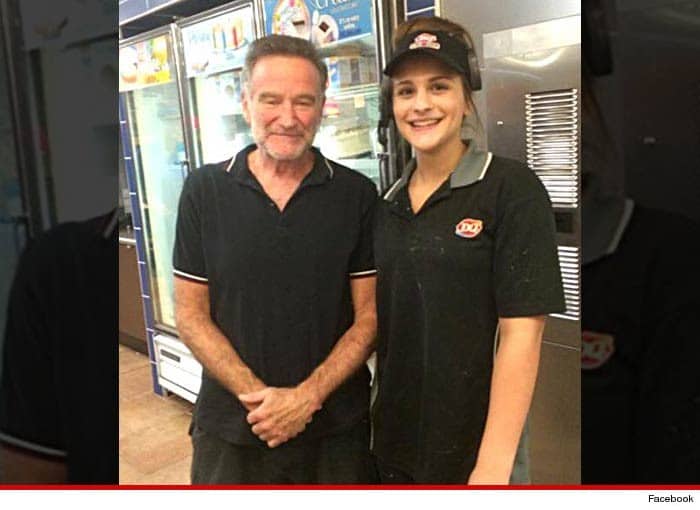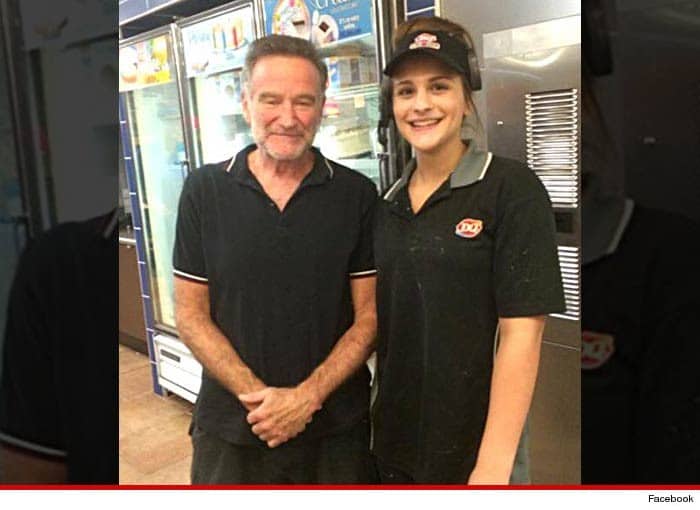 It is being revealed this morning that Robin Williams, the actor and comedian came to take his life by hanging himself which likely caused him to suffer from asphyxia.
At the time of Williams' death, the actor had come to be found 'unconscious and not breathing' in his mansion just outside San Francisco at around noon yesterday.
Gold digger? Were Robin Williams and wife Susan Schneider having marital problems? 
Has the media sensationalized Robin Williams death? 
Deep Depression: Robin Williams was sleeping 18 hours a day 
Robin Williams resented Mrs Doubtfire sequel. Needed money after sitcom cancellation 
Robin Williams was drinking on CBS set. Was a terror to work with. 
NSFW: Fake dead picture of Robin Williams causes Zelda Williams, daughter to quit twitter 
Trouble? Why were Robin Williams and his wife Susan Schneider sleeping in separate beds? 
Rebecca Erwin Spencer is the personal assistant that discovered Robin Williams dead body 
Robin Williams bought Conan O'Brien a bicycle to cheer him up 
Robin Williams depression. Was he wrong to commit suicide? 
Robin Williams hung himself with a belt whilst his wife slept in the next room 
Robin Williams tortured photo at AA meetings prior to suicide surfaces 
Robin Williams had serious money problems. Divorce had made him broke 
Robin Williams suicide. Had just checked back into rehab last month 
Robin Williams dead. Why did he commit suicide? Asphyxia reported. 
CBS News would confirm that police radio traffic from the initial 911 call reported the death as an 'apparent suicide by hanging,'
Cops have also told that they now expect to carry out an autopsy report as well as toxicology tests later this afternoon.
A statement by the Marin County Sheriff's Department in California said: 'On August 11, 2014, at approximately 11:55 am, Marin County Communications received a 9-1-1 telephone call reporting a male adult had been located unconscious and not breathing inside his residence in unincorporated Tiburon, California. The male subject, pronounced deceased at 12:02 pm has been identified as Robin McLaurin Williams.'
The Sheriff's Office, as well as the Tiburon Fire Department and Southern Marin Fire Protection District were dispatched to the incident with emergency personnel arriving on scene at 12pm.
The much beloved actor's death comes in lieu of the fact that Williams had not been seen in public since his birthday three weeks ago with cops having told that they do not know if the actor left a suicide note.
Last month the married father of three was back in rehab 'fine-tuning' his sobriety in a year where he had been working on six movies and a TV series, with his publicist Mara Buxbaum having told that the actor he had been 'battling severe depression of late'.
Depression said to be exacerbated by amalgamating money woes, the failure of his tv show to kick off and the realization that the actor was again being forced to take on roles and projects that didn't necessarily highlight his once leading man skill set.
Told Susan Schneider, the actor's wife in a statement last night: 'This morning I lost my husband and my best friend, while the world lost one if its most beloved artists and beautiful human beings. I am utterly heartbroken'.
Since the actor's death, rumors have resurfaced that the actor had once again fallen off the wagon and had succumbed to previous vices, principally alcohol and in the past cocaine. It's is believed that the actor's fractured finances and compromised work roles and cancellation of CBS show The Crazy Ones would in the end be too much for the actor to bear.
On July 21, in what could be the last picture of the comedy giant, Robin Williams posted this photograph to Instagram on his birthday of himself and his Night at the Museum co-star, Crystal the monkey, who will also be familiar to viewers of the Hangover trilogy. He wouldn't be seen publicly the next 3 weeks with some wondering if he had completely fallen off the wagon and had succumbed to severe bouts of drinking before his death.
Despite the actor's sudden seclusion and his July visit to exclusive Hazelden Addiction Treatment Center near Lindstrom, Minnesota, the actor's publicist Mara Buxbaum had told at the time that Williams had not fallen off the wagon, but was 'taking the opportunity to fine-tune and focus on his continued commitment, of which he remains extremely proud.'