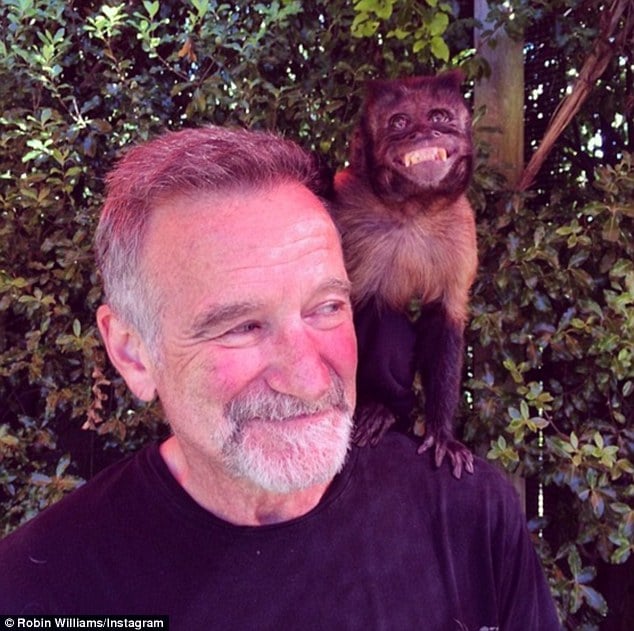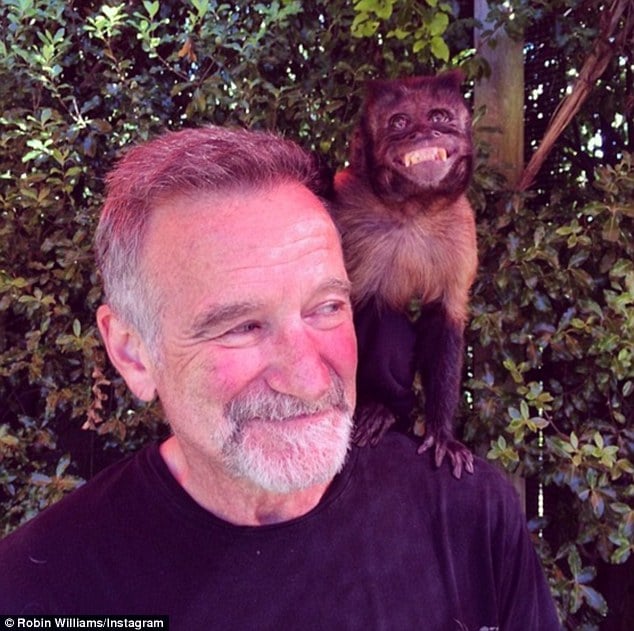 It has been revealed this morning that what may have precipitated much loved actor and comedian Robin Williams taking his own life via asphyxia was the claim that Robin Williams had in the recent months come to suffer serious money problems.
Gold digger? Were Robin Williams and wife Susan Schneider having marital problems? 
Has the media sensationalized Robin Williams death? 
Deep Depression: Robin Williams was sleeping 18 hours a day 
Robin Williams resented Mrs Doubtfire sequel. Needed money after sitcom cancellation 
Robin Williams was drinking on CBS set. Was a terror to work with. 
NSFW: Fake dead picture of Robin Williams causes Zelda Williams, daughter to quit twitter 
Trouble? Why were Robin Williams and his wife Susan Schneider sleeping in separate beds? 
Rebecca Erwin Spencer is the personal assistant that discovered Robin Williams dead body 
Robin Williams bought Conan O'Brien a bicycle to cheer him up 
Robin Williams depression. Was he wrong to commit suicide? 
Robin Williams hung himself with a belt whilst his wife slept in the next room 
Robin Williams tortured photo at AA meetings prior to suicide surfaces 
Robin Williams died by hanging himself. Did he drink himself to death? 
Robin Williams suicide. Had just checked back into rehab last month 
Robin Williams dead. Why did he commit suicide? Asphyxia reported. 
The assertion comes via radaronline which reports a family friend telling that in recent months the actor had confided that he had 'serious money troubles' and was worried about his financial security.
Told the source:  'All he could talk about were serious money troubles. There were clearly other issues going on and Robin sounded distant during the telephone conversation. Robin was known for being so generous to his friends and family during the height of his success, and would help anyone out that needed it.'
'There was also frustration that Robin expressed at having to take television and movie roles he didn't want to take,but had to for the paycheck," the source said, referencing his recently announced decision to film Mrs. Doubtfire 2. "Doing sequels was never Robin's thing, and he wasn't that excited at having to reprise the role of Mrs. Doubtfire, which was scheduled to start filming later this year.'
He also recently worked on Night at the Museum: Secret of the Tomb, the third installment in that franchise.
The assertions would seemingly be corroborated by the fact that Williams had recently told in a Parade Magazine interview that he took a role on the now-defunct CBS show The Crazy Ones because he needed the paycheck.
'The idea of having a steady job is appealing,' Williams told the magazine. 'There are bills to pay. My life has downsized, in a good way.'
'I'm selling the ranch up in Napa,'  he said of his $35 million Villa Sorriso. 'I just can't afford it anymore.'
Although known to be one of Hollywood's most enduring careers, divorce — from first wife Valerie Velardi in 1988, and from second wife, Marsha Garces in 2008 — had gutted his bank account and the reality of his public image versus the vast strains the actor was forced to contend with privately may have in the end led to his undoing.
Told the actor tellingly recently: 'Divorce is expensive, I used to joke they were going to call it 'all the money', but they changed it to 'alimony'. It's ripping your heart out through your wallet.'
With financial pressures weighing, the insider said that the cancellation of The Crazy Ones in May sent him spiraling.
'Robin slipped into a deep depression,' the source said. 'He felt embarrassed and humiliated that the show had been a failure. It was very hard for Robin to accept. Here he was in his sixties, and forced to take a role on television for the money. It's just not where he thought he would be at this point in his life.'
In previous interviews the actor had admitted he had returned to TV after nearly three decades because two divorces have left him short of cash.
The comic's breakups cost him $33 million with claims he needed a 'steady job'. The actor would also admit he was also forced into selling his $35 million California ranch due to his sizeable alimony payments.
His marriage to Valerie Velardi ended in 1988 after the pair had been together for 10 years. The actor then wed his son's nanny Marsha Garces with whom he stayed for 19 years and had two children with.
The couple divorced in 2008 with Williams re marrying graphic designer, Susan Schneider.
In the interview the actor also opens up about his long battle with alcohol and drugs.
Williams said that he was confronted with two other choices apart from doing TV: go on the road doing stand-up or do small independent films for very low pay.
Told the actor: 'The movies are good, but a lot of times they don't even have distribution. There are bills to pay. My life has downsized, in a good way. I'm selling the ranch up in Napa.
'I just can't afford it anymore.'
Williams is survived by third wife, Susan Schneider, and three children, Zachary Pym, 31, from his first wife, Velardi, daughter, Zelda, 25, and son,Cody, 25, from his second marriage to Garces.