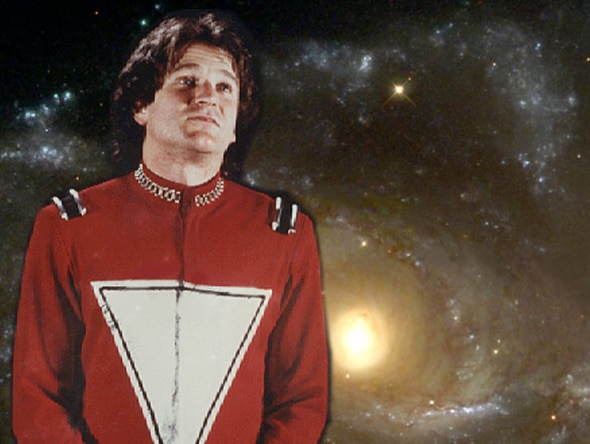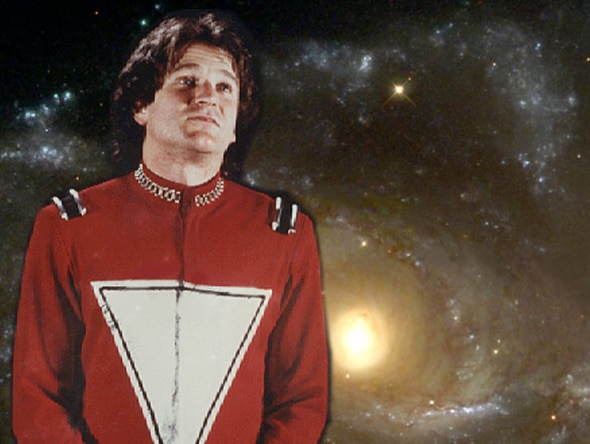 Robin Williams has today at the age of 63 been found dead the believed result of a suicide attempt on his own life after a long bout with depression.
The much beloved actor's publicist, would issue a statement only to tell that the California based actor had been battling severe depression. He had only returned to rehab this past July after been clean for 20 years.
Gold digger? Were Robin Williams and wife Susan Schneider having marital problems? 
Has the media sensationalized Robin Williams death? 
Deep Depression: Robin Williams was sleeping 18 hours a day 
Robin Williams resented Mrs Doubtfire sequel. Needed money after sitcom cancellation 
Robin Williams was drinking on CBS set. Was a terror to work with. 
NSFW: Fake dead picture of Robin Williams causes Zelda Williams, daughter to quit twitter 
Trouble? Why were Robin Williams and his wife Susan Schneider sleeping in separate beds? 
Rebecca Erwin Spencer is the personal assistant that discovered Robin Williams dead body 
Robin Williams bought Conan O'Brien a bicycle to cheer him up 
Robin Williams depression. Was he wrong to commit suicide? 
Robin Williams hung himself with a belt whilst his wife slept in the next room 
Robin Williams tortured photo at AA meetings prior to suicide surfaces 
Robin Williams died by hanging himself. Did he drink himself to death? 
Robin Williams had serious money problems. Divorce had made him broke 
Robin Williams suicide. Had just checked back into rehab last month 
The dallasnews would tell that Robin Williams was a recovering cocaine addict and alcoholic and had recently checked into a rehabilitation center.
It is believed the actor's attempt on his own life came today circa noon after a 911 call about Williams was made from the family home.
At present the Sheriff's Office Coroner Division suspects the death to be a suicide due to asphyxia but were awaiting the results of more tests.
Told Marin County sheriff's office: 'A comprehensive investigation must be completed before a final determination is made" on the actor's cause of death.
"A forensic examination is currently scheduled for … [Tuesday] with subsequent toxicology testing to be conducted.'
The actor was best known for his starring roles in classic comedies like Mrs. Doubtfire and Jumanji. Along the way he won the Academy Award for Best Supporting Actor for his portrayal of Dr. Sean Maguire in Good Will Hunting. He rose to fame while playing Mork the alien in the TV show Mork & Mindy, a Happy Days spinoff.
Most recently, Williams had starred in the new CBS sitcom 'The Crazy Ones.' It was cancelled after just one season.
Susan Schneider, the actor's wife, released the following statement to the New York Times' Dave Itzkoff:
'This morning, I lost my husband and my best friend, while the world lost one if its most beloved artists and beautiful human beings. I am utterly heartbroken. On behalf of Robin's family, we are asking for privacy during our time of profound grief. As he is remembered, it is our hope that the focus will not be on Robin's death but on the countless moments of joy and laughter he gave to millions.'
The performer had sought treatment for alcohol addiction and substance abuse in the past. In 1988, he told People magazine that he had had used cocaine 'to hide,' but had quit when his first wife, Valerie Velardi, became pregnant with their son, Zachary.
Though Williams was most celebrated for his acting career, he is also remembered his charitable endeavors. A strong supporter of the St. Jude Children's Research Hospital, Williams also spearheads Comic Relief, which raises money to help the homeless. He was also an avid gamer and named his daughter Zelda.
Here is the full press release on his death, courtesy of Marin PD.
In the end we have to wonder what compelled Robin Williams to call time out? Was there foul play? Demands being made on his time, schedule, work related (his last show had been cancelled but why?) and why hadn't there been anyone in the end the actor could turn to? Had the weight of his being, the gulf between his public persona and the way he secretly felt about himself become too much to bear? Or was it simply the ache of depression, that the actor finally capitulated to…?
even the best of us struggle to pull away from until one day we capitulate…
Need help? In the U.S., call 1-800-273-8255 for the National Suicide Prevention Lifeline.
Orson: The report, Mork.
Mork: This week I discovered a terrible disease called loneliness.
Orson: Do many people on Earth suffer from this disease?
Mork: Oh yes sir, and how they suffer. One man I know suffers so much he has to take a medication called bourbon, even that doesn't help very much because then he can hear paint dry.
Orson: Does bed rest help?
Mork: No because I've heard that sleeping alone is part of the problem. You see, Orson, loneliness is a disease of the spirit. People who have it think that no one cares about them.
Orson: Do you have any idea why?
Mork: Yes sir you can count on me. You see, when children are young, they're told not to talk to strangers. When they go to school, they're told not to talk to the person next to them. Finally when they're very old, they're told not to talk to themselves, who's left?
Orson: Are you saying Earthlings make each other lonely?
Mork: No sir I'm saying just the opposite. They make themeslves lonely, they're so busy looking out for number one that there's not enough room for two.
Orson: It's too bad everybody down there can't get together and find a cure.
Mork: Here's the paradox sir because if they did get together, they wouldn't need one. Isn't that zenlack?
RIP Robin Williams.
Bobbie Wygant Interviews Robin Williams for "The World According to Garp" 7/17/82 from Erik Clapp Cinema+Photo on Vimeo.