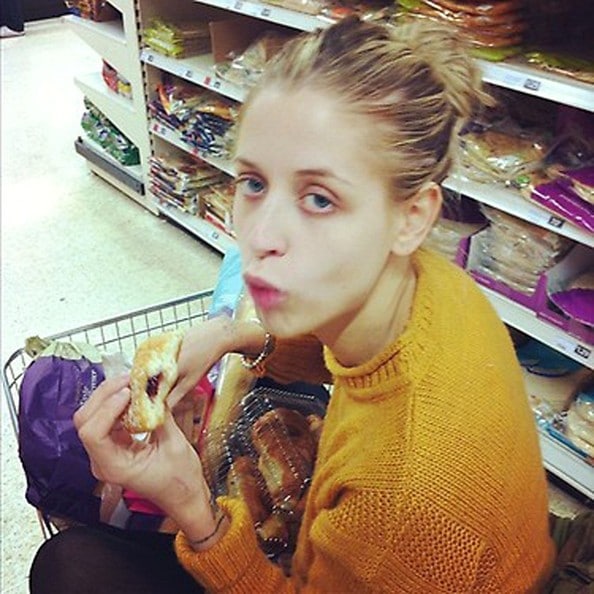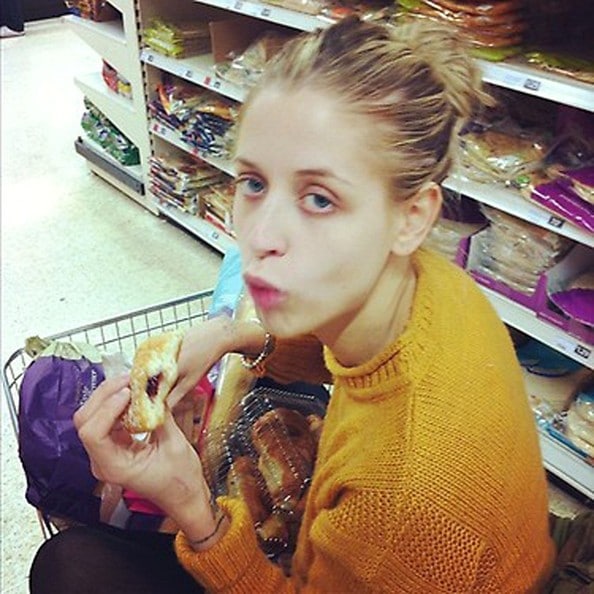 It is being revealed that a post mortem is to be conducted Wednesday on the body of Peaches Geldof by pathologist, Dr Peter Jerreat to determine what caused the British socialite's death.
In carrying out his examination, Dr Peter Jerreat is expected to undergo a series of tests before sending a report of his findings to the north west Kent coroner Roger Hatch, told a spokesperson via the UK's telegraph.
Kent County Council said in a statement that her body has been transferred to Darent Valley Hospital in Dartford.
Arrangements are in hand for the post-mortem to be carried out tomorrow at the hospital.
Peaches Geldof drug rumors go viral. Did she overdose after all? 
Peaches Geldof had a bad heart and cholesterol problems says doctor 
Peaches Geldof funeral: Body released to family, new theory on death 
Why do we care about Peaches Geldof? The fascination of glam and death.
Peaches Geldof post mortem inconclusive. Hinges on toxicology reports 
Peaches Geldof had an eating disorder. Struggled with self esteem says insider. 
Peaches Geldof memorabilia posted on Ebay. Profiting off her death. 
Peaches Geldof obsessed with libertine cult Ordo Templi Orientis (OTO). 
Scientology forced Peaches Geldof on purification ritual. Starved to death 
Peaches Geldof diet led to excessive weight loss. Lost 50 pounds in weeks 
Peaches Geldof UK headlines. Are they over the top? 
Peaches Geldof posted 7 family photographs 19 minutes before she died. 
Peaches Geldof insider: 'She had a death wish.' 
Was Peaches Geldof in the grips of anorexia? 
Why did Peaches Geldof tweet final picture of mother, Paula Yates? 
Peaches Geldof death not suspicious say cops. Did Bob know? 
How did Peaches Geldof die? Did she overdose? 
From there an inquest will be opened in the days after the post mortem report. A venue for the inquest yet to be determined.
In the interim, Kent police have told that they will remain at the house of the deceased until a full report to the coroner is made.
Told a Kent police spokesperson: 'Because of her profile and the fact that we want to preserve the scene, we will have a presence at the address through the day,'
'We will be compiling a full report for the coroner,'
'We have provided no other detailed information about what was or wasn't found at the house in Wrotham.'
'The death is deemed not suspicious but unexplained and sudden. The coroner has been informed.'
Authorities had been alerted to the home of Peaches Geldof whom she shared with husband, lead singer of post punk band, S.C.U.M, Thomas Cohen and their two infant children (Astala Geldof–Cohen and Phaedra Geldof-Cohen), after a concerned relative failed to get through to Peaches Geldof.
In a sense of how distraught Peaches Geldof may have continued to have been in recent months despite the demise of her family union whilst as a child, the socialite revealed the following in a telling interview: 'The transition of my mother, who was amazing, who wrote books on parenting, who gave us this idyllic childhood in Kent; and who then turned into this heartbroken shell of a woman who was just medicating to get through the day.'
'On top of that, there was my father who was very embittered and depressed about it and for us children, an environment that was impossible, veering between a week with my mother that was complete chaos, and then with my father, which was almost Dickensian — homework, dinner, bed — because he was trying in his own way to combat what was going on at my mother's.'
It is believed despite dabbling in a hard party lifestyle and eventually settling down and living a kind of idyllic lifestyle with loving husband, two children and a country house the socialite remained troubled by the dissonance that had been caused by her fractured family life and the dilemma of living a happy public life for the tabloids and one of deep personal sorrow privately.
above image found here