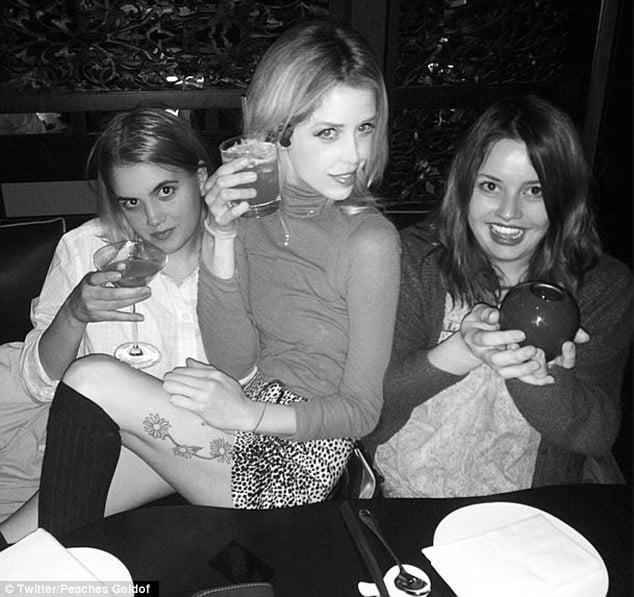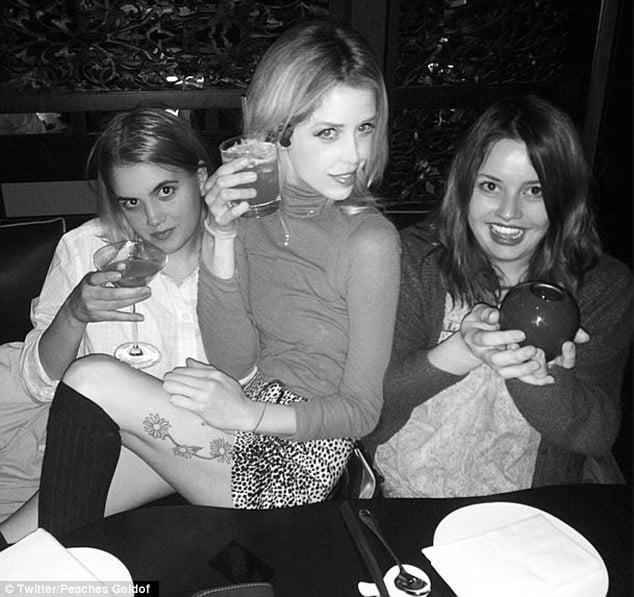 Whilst Peaches Geldof post mortem report proved inconclusive, media pundits are now bracing for the British socialite's upcoming toxicology reports in the weeks ahead which ought to shed light as to whether she was under the influence of alcohol or drugs.
That though has only lent to speculation that rather than having passed away as a result of cardiac arrest issues resulting from anorexia, extreme weight loss and overall bad health, Peaches may have indeed died of a drug overdose.
Tells sheknows: One person perpetuating the rumors tweeted a blunt question on Wednesday, "What did Peaches Geldof do other than drugs and being kinda weird hot?" 
Another social media user jumped to the late star's defense by asking, "Where are people getting that Peaches Geldof died of an overdose? Every news site I've [seen has] said it's unexplained and no drugs were found."
What though may lead credence to the notion that Peaches Geldof was indeed relying on support conduits (aka drugs and alcohol) to get her through a volley of conflict she had over her public life and the resolution of her internal being is that of her last blog entry for Mother and Baby magazine.
Wrote Peaches: 'With fun-loving friends from Los Angeles to London, I was lost in a haze of youth and no responsibilities… but it was becoming boring.'
'I wanted an anchor — I craved it. And when I had two wailing, smiling, joyful little blobs of waddling pink flesh, they became my entire existence and saved me from one of pure apathy.'
Despite noting becoming a mom meant losing a few friends, Peaches went on to say she felt her sons, Astala and Phaedra, helped her find new purpose. Of her their new life, she shared, 'Being a mum is the best part of it.'
Upcoming toxicology results may just yet reveal to what degree if any Peaches Geldof may have used to help her get through the day.
above image found here
Peaches Geldof had a bad heart and cholesterol problems says doctor 
Peaches Geldof funeral: Body released to family, new theory on death 
Why do we care about Peaches Geldof? The fascination of glam and death.
Peaches Geldof memorabilia posted on Ebay. Profiting off her death. 
Peaches Geldof obsessed with libertine cult Ordo Templi Orientis (OTO). 
Scientology forced Peaches Geldof on purification ritual. Starved to death 
Peaches Geldof UK headlines. Are they over the top? 
Peaches Geldof posted 7 family photographs 19 minutes before she died. 
Peaches Geldof post mortem to be Wednesday. 
Peaches Geldof insider: 'She had a death wish.' 
Was Peaches Geldof in the grips of anorexia? 
Why did Peaches Geldof tweet final picture of mother, Paula Yates? 
Peaches Geldof death not suspicious say cops. Did Bob know?