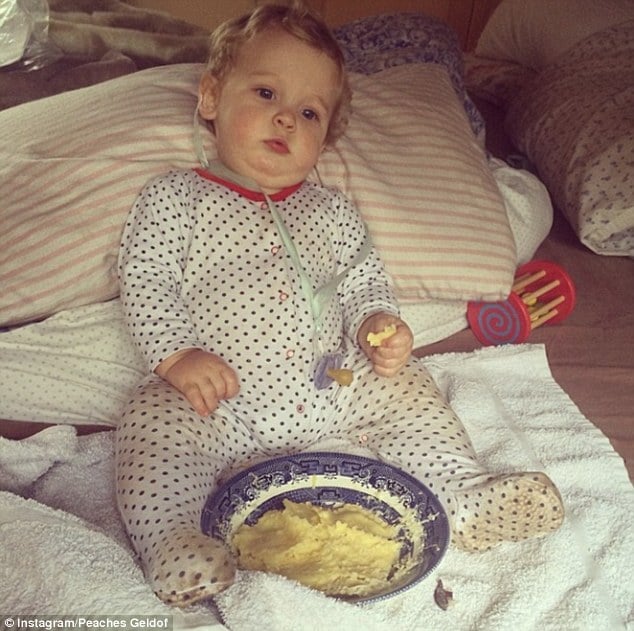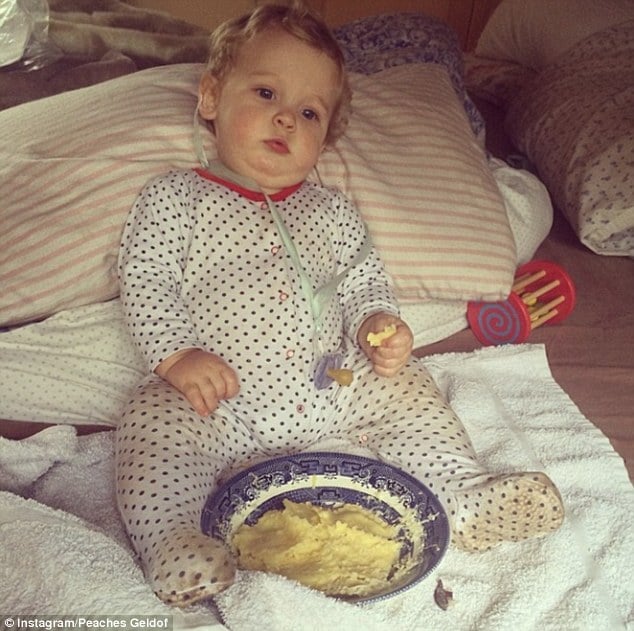 In an eerie sense of foreboding doom, Peaches Geldof posted 7 family photographs 19 minutes before she died. Each image went far to show the British socialite's love and devotion towards her family. Her final image was a homage to her mother, the late Paula Yates, where she simply wrote 'me and my mom.'
Records indicate that Peaches Geldof tweeted a series of photos between 5.58pm on April 6th and ending at 6.17pm.
Peaches Geldof drug rumors go viral. Did she overdose after all? 
Peaches Geldof had a bad heart and cholesterol problems says doctor 
Peaches Geldof funeral: Body released to family, new theory on death 
Why do we care about Peaches Geldof? The fascination of glam and death.
Peaches Geldof post mortem inconclusive. Hinges on toxicology reports 
Peaches Geldof had an eating disorder. Struggled with self esteem says insider. 
Peaches Geldof memorabilia posted on Ebay. Profiting off her death. 
Peaches Geldof obsessed with libertine cult Ordo Templi Orientis (OTO). 
Scientology forced Peaches Geldof on purification ritual. Starved to death 
Peaches Geldof diet led to excessive weight loss. Lost 50 pounds in weeks 
Peaches Geldof UK headlines. Are they over the top? 
Peaches Geldof post mortem to be Wednesday. 
Peaches Geldof insider: 'She had a death wish.' 
Was Peaches Geldof in the grips of anorexia? 
Why did Peaches Geldof tweet final picture of mother, Paula Yates? 
Peaches Geldof death not suspicious say cops. Did Bob know? 
How did Peaches Geldof die? Did she overdose? 
The first was of a new outfit which she had bought for her boy Astala, saying: 'Bought Astala a cool summer look! Liberty print caftan with matching shorts in a different colour and little navy blue sandals. Got it all from Zara home who are now stocking Liberty own brand in store. So cute! Astala aka Brian Jones…'
The second picture shows Phaedra looking through old images of Peaches as a child. 'Phaedy's fave thing is to look at old photos of mama, seriously! So cute x,' she wrote.
The third post was a video which showed Phaedra pushing what looks like a pram, followed by a second video of him riding a toy car. She captioned it: 'Driving boy is back!'.
The fifth post was a display of their family-made Easter display, including bonnets and cards, before a shot of Phaedra eating his lunch on Peaches' bed.
The last thing she posted to her Instagram account, which has over 156,000 followers, were two videos, which showed she was keen to capture her sons' childhood.
Peaches Geldof who was no stranger to heightened media attention and fixation as a result of being a daughter of rock royalty and being a product of a very tragic collision involving the very public lives of her parents, Bob Geldof and Paula Yates had in the recent years attempted to reconcile with her public image.
In one way she played up to her bad girl image or what the media expected of her with reports of drug haunts and escapades, troubles with anorexia (which some wonder may have killed her) and then turning around and living a kind of settled calmed down existence away from the spotlight.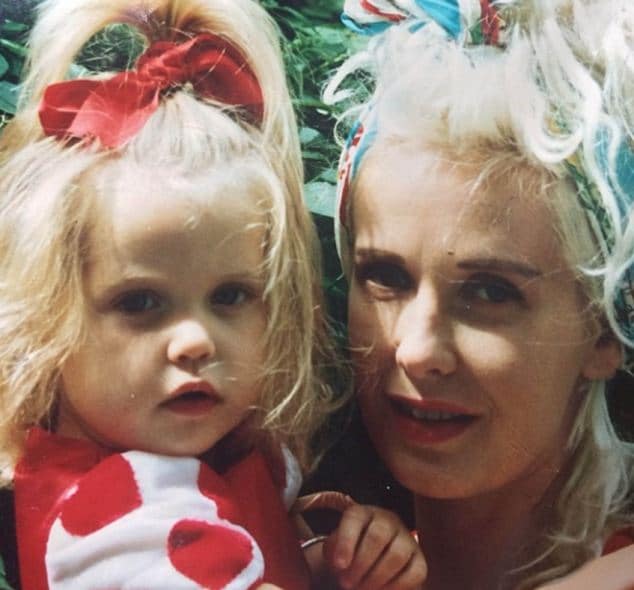 Except the real spotlight that may have plagued the socialite was the one she carried inside where she never managed to reconcile the existence and creation of her public alter ego and the very bitter and fraught understanding of a conflicted young woman struggling to understand why she was constantly receiving attention as she never came to truly come to grips with the disarray within her 'famous' family.