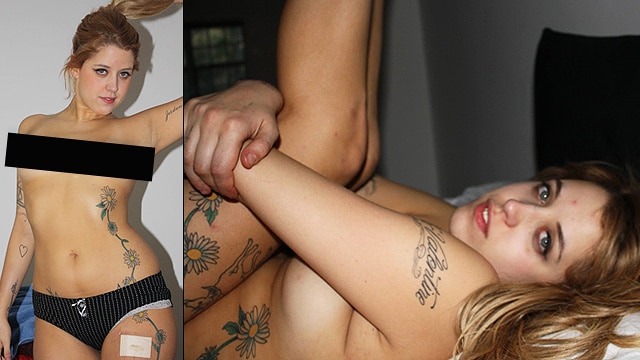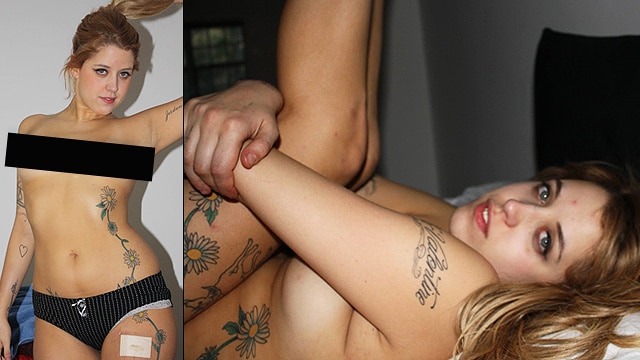 Peaches Geldof's body has been released by Kent's coroner so her family can now plan ahead for the British socialite's funeral.
Speculation as to where Peaches could be laid to rest includes Davington Church near Faversham, Kent,  where she married Thomas Cohen, lead singer of the band Scum, in September 2012 with whom she has two children (Astala Dylan Willow, 23 months, and Phaedra Bloom Forever, 11 months).
Coincidentally, Peaches Geldof's parents, Bob Geldof and the late Paula Yates were also married at the church 26 years ago and it is where her mother's funeral was also held in 2000.
A source said: 'The church holds the most bittersweet of memories for the Geldof family. They have had the best of times and the worst of times in that churchyard.'
A post-mortem examination carried out at Darent Valley Hospital in Dartford proved inconclusive , prompting further investigations to try to establish her cause of death.
It is understood that police found no suicide note and no signs of injury or evidence of drugs.
Any inquest is not expected to be opened and adjourned by the coroner until after the results of the toxicology tests are known.
A spokesman for North West Kent coroner Roger Hatch said via the bbc: 'We can confirm that the body has been released to the family for funeral arrangements to be made.'
Pending the outcome of toxicology reports in the coming weeks, authorities may decide to pursue an inquest into the death of Peaches Geldof. At present her death remains a mystery as the web increasingly speculates as to what may have led to the 25 year old's demise.
One possible theory making headway is that of a blind item which tells of  an unnamed organization, widely believed to be that of scientology movement whom had a clamp over a very well known female celebrity (believed to be Peaches Geldof) who was being forced onto a very strict purification diet so as to clean her out of past toxins.
Peaches Geldof drug rumors go viral. Did she overdose after all? 
Peaches Geldof had a bad heart and cholesterol problems says doctor 
Why do we care about Peaches Geldof? The fascination of glam and death.
Peaches Geldof memorabilia posted on Ebay. Profiting off her death. 
Peaches Geldof obsessed with libertine cult Ordo Templi Orientis (OTO). 
Scientology forced Peaches Geldof on purification ritual. Starved to death 
Peaches Geldof UK headlines. Are they over the top? 
Peaches Geldof posted 7 family photographs 19 minutes before she died. 
Peaches Geldof post mortem to be Wednesday. 
Peaches Geldof insider: 'She had a death wish.' 
Was Peaches Geldof in the grips of anorexia? 
Why did Peaches Geldof tweet final picture of mother, Paula Yates? 
Peaches Geldof death not suspicious say cops. Did Bob know?