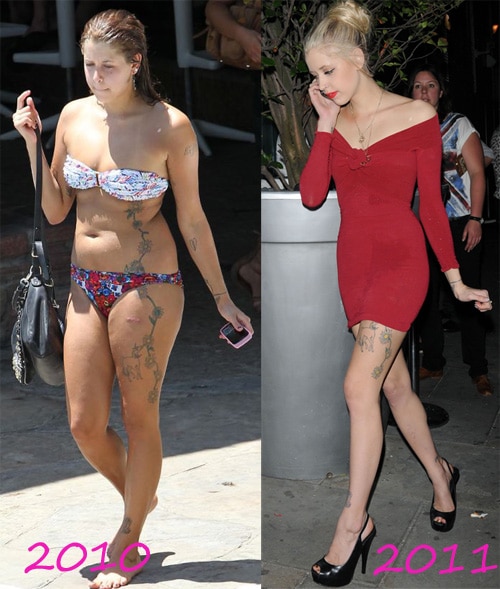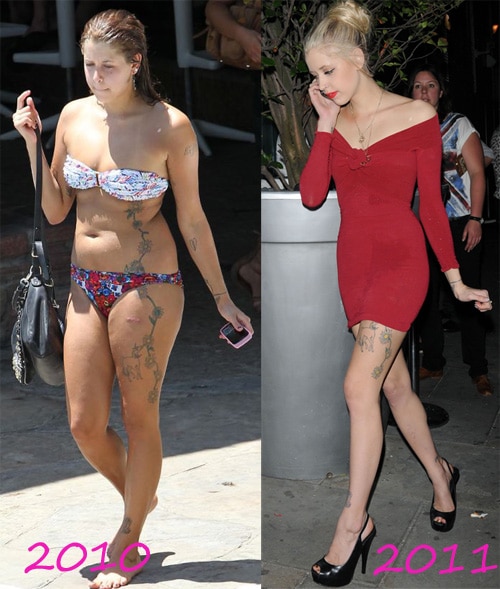 Speculation has once again run amok as to what may have led to the death of Peaches Geldof. Making the rounds is the contention that Peaches Geldof according to one medical report in 2011 had a bad heart and cholesterol problems.
Offers the UK's Mail Online: Peaches Geldof said she ate McDonald's, pizza and chips every day until doctors warned that her junk food diet was putting her health at risk, it emerged today.
The 25-year-old admitted before her death she had cholesterol problems in 2011 and 'the heart of a 90-year-old gangster' so decided to lose weight.
Friends had told that the British socialite had looked worse for wear, emaciated and thin before she died, leading to speculation her weight loss may have put pressure on her heart.
In an interview prior to her death Peaches had revealed a juice diet had helped her lose 11lb in a month.
'I had cholesterol and the doctors said stop eating s***. So I did. If you stop eating pizza and chips you then don't look like you used to,' she told The Sun at a film premiere in 2011.
Seemingly unaware of her appearance, she then asked the interviewer: 'Do I really look that thin? Let's be honest. How did I do it? I just stopped eating McDonald's and f****** s*** every day.'
'I used to eat s*** every single day. I used to wake up with my boyfriend and eat crap. I had the heart of a 90-year-old gangster.'
Nevertheless an official cause of death has yet to have been determined, despite a post-mortem examination being conducted on April 9. The results of the autopsy were inconclusive, and now an inquest is slated to be carried out contingent on an upcoming toxicology report in the weeks ahead.
One possible theory as to the cause of death of Peaches Geldof now making headway is that of a blind item which tells of  an unnamed organization, widely believed to be that of scientology movement whom had a clamp over a very well known female celebrity (believed to be Peaches Geldof) who was being forced onto a very strict purification dietso as to clean her out of past toxins.
Peaches Geldof drug rumors go viral. Did she overdose after all? 
Peaches Geldof funeral: Body released to family, new theory on death 
Why do we care about Peaches Geldof? The fascination of glam and death.
Peaches Geldof memorabilia posted on Ebay. Profiting off her death. 
Peaches Geldof obsessed with libertine cult Ordo Templi Orientis (OTO). 
Scientology forced Peaches Geldof on purification ritual. Starved to death 
Peaches Geldof UK headlines. Are they over the top? 
Peaches Geldof posted 7 family photographs 19 minutes before she died. 
Peaches Geldof post mortem to be Wednesday. 
Peaches Geldof insider: 'She had a death wish.' 
Was Peaches Geldof in the grips of anorexia? 
Why did Peaches Geldof tweet final picture of mother, Paula Yates? 
Peaches Geldof death not suspicious say cops. Did Bob know? 
How did Peaches Geldof die? Did she overdose?