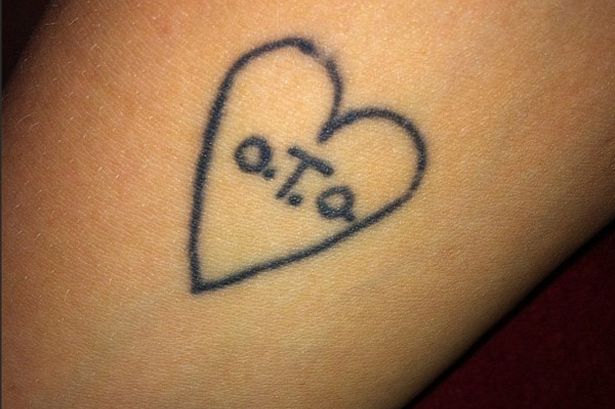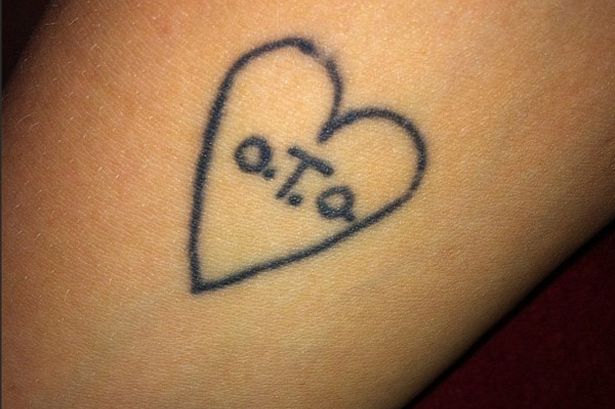 Making its way palpable as a possible theory in explaining the unexpected demise of British socialite, Peaches Geldof is the assertion that she was an avid follower of libertine cult Ordo Templi Orientis (OTO).
In fact so pervasive was Peaches Geldof's fascination with the mysterious religious cult that her family worried about her.
In recent weeks Geldof had tweeted a picture of books as written by Aleister Crowley, the British founder of the Ordo Templi Orientis (OTO).
She also posted a photograph of Crowley's book, Magick – In Theory And Practice, praising him as a 'beautiful writer and thinker.'
Her interest in OTO ran alongside previous fascinations with the Scientology cult.
According to the UK's dailymail, Crowley styled himself as 'the Great Beast, 666' and was dubbed 'the wickedest man in the world', reveled in sadomasochistic sex rituals with men and women, and the use of hard drugs including opium, cocaine, heroin and mescalin.
Peaches, who had 'OTO' tattooed in a heart on her right arm, is said to have become interested in the occultist's religious theory during her short-lived marriage to musician Max Drummey when she was 19.  At the same time, she also pursued an interest in Scientology after talking to actress Katie Holmes, then married to Scientologist Tom Cruise.
She was said to have visited Scientology centers in Los Angeles and New York, before losing interest in the cult.
Peaches Geldof drug rumors go viral. Did she overdose after all? 
Peaches Geldof had a bad heart and cholesterol problems says doctor 
Peaches Geldof funeral: Body released to family, new theory on death 
Why do we care about Peaches Geldof? The fascination of glam and death.
Peaches Geldof post mortem inconclusive. Hinges on toxicology reports 
Peaches Geldof had an eating disorder. Struggled with self esteem says insider. 
Peaches Geldof memorabilia posted on Ebay. Profiting off her death.
Scientology forced Peaches Geldof on purification ritual. Starved to death 
Peaches Geldof diet led to excessive weight loss. Lost 50 pounds in weeks 
Peaches Geldof UK headlines. Are they over the top? 
Peaches Geldof posted 7 family photographs 19 minutes before she died. 
Peaches Geldof post mortem to be Wednesday. 
Peaches Geldof insider: 'She had a death wish.' 
Was Peaches Geldof in the grips of anorexia? 
Why did Peaches Geldof tweet final picture of mother, Paula Yates? 
Peaches Geldof death not suspicious say cops. Did Bob know? 
How did Peaches Geldof die? Did she overdose? 
OTO was said to have been brought to Britain from Europe in the early 20th century by Crowley, an infamous occultist and drug addict.
Crowley, who was said to have filed his teeth into fangs, was rumored to drink blood and stage drug-fuelled orgies, and was widely criticised for being 'in revolt against the moral and religious values of his time'.
Despite the founder's contentious rumors, Peaches Geldof had an affinity to the cult, going so far as to tattoo their initials into her forearm and to respond to one twitter follower who questioned her association with OTO with the following: 'All the stuff about him being a Nazi sympathizer and a racist was lies made up by the press who hated him.'
'He would also just say controversial stuff purely to subvert people's perceptions of him in the media. If you read any of his work he makes this abundantly clear.'
His work within the OTO was nothing short [of] miraculous and he was a beautiful writer and thinker too, as well as magical practitioner.'
Told John Bonner, a spokesperson for the religion: 'You're not supposed to just jump straight in to it. It takes time and study, but our rituals are not for public consumption. You need to join us and go through the initiation process before you can begin to understand.
'But according to our beliefs we can't turn anyone away. So if you are over 18, are passably sane and are free to attend initiations, then you have an undeniable right of membership.'
What makes the above all so compelling is a blindgossip post that appeared today accusing an unnamed entity taking the life of a well known woman. Commentators on the post have predominantly guessed that scientology was being referenced whilst others also wondered if Ordo Templi Orientis might be responsible?
above image found here