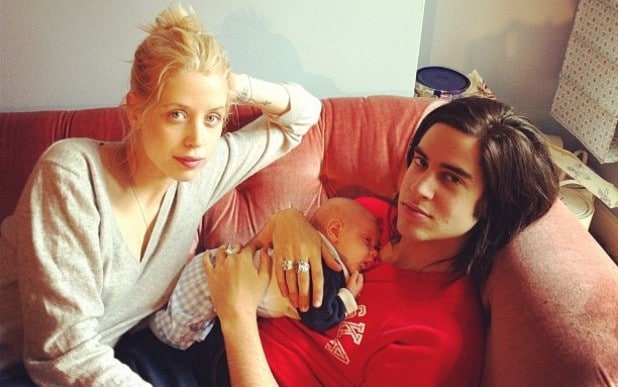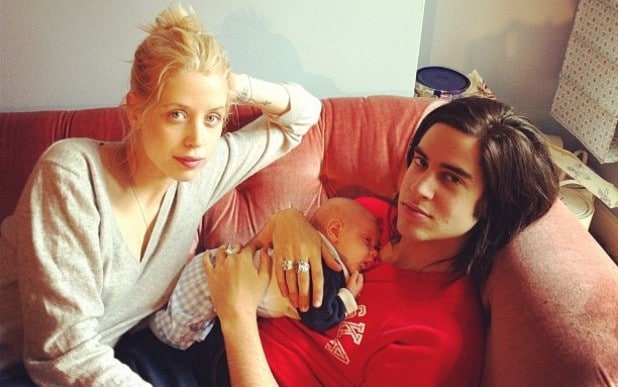 Peaches Geldof was found dead with her 11 month old son by her side after a frantic phone call by her husband, Thomas Cohen failed to merit a response. It was only when a family friend dropped by the couples' lavish countryside manor in Kent that they found the British socialite dead.
Since the episode the family is hoping that the 11 month old son, Phaedra will not be left with any emotional or psychological scars. Although given the legacy of the family, that too might be wishful thinking as the couple's children are old enough to digest the family's tragic legacy.
Told a source via The Sun: 'The hope is that Phaedra was so young he wasn't aware of what was going on. The most important thing is that he's OK.'
'It is devastating for Tom that he wasn't there but it couldn't have been avoided.'
Whilst the socialite's post mortem report proved inconclusive, media pundits are now bracing for Peaches upcoming toxicology reports in the weeks ahead which ought to shed light as to whether she was under the influence of alcohol or drugs.
One possible theory as to the cause of death of Peaches Geldof now making headway is that of a blind item which tells of  an unnamed organization, widely believed to be that of scientology movement whom had a clamp over a very well known female celebrity (believed to be Peaches Geldof) who was being forced onto a very strict purification diet so as to clean her out of past toxins.
above image found here
Peaches Geldof drug rumors go viral. Did she overdose after all? 
Peaches Geldof had a bad heart and cholesterol problems says doctor 
Peaches Geldof funeral: Body released to family, new theory on death 
Why do we care about Peaches Geldof? The fascination of glam and death.
Peaches Geldof memorabilia posted on Ebay. Profiting off her death. 
Peaches Geldof obsessed with libertine cult Ordo Templi Orientis (OTO). 
Scientology forced Peaches Geldof on purification ritual. Starved to death 
Peaches Geldof UK headlines. Are they over the top? 
Peaches Geldof posted 7 family photographs 19 minutes before she died. 
Peaches Geldof post mortem to be Wednesday. 
Peaches Geldof insider: 'She had a death wish.' 
Was Peaches Geldof in the grips of anorexia? 
Why did Peaches Geldof tweet final picture of mother, Paula Yates? 
Peaches Geldof death not suspicious say cops. Did Bob know?