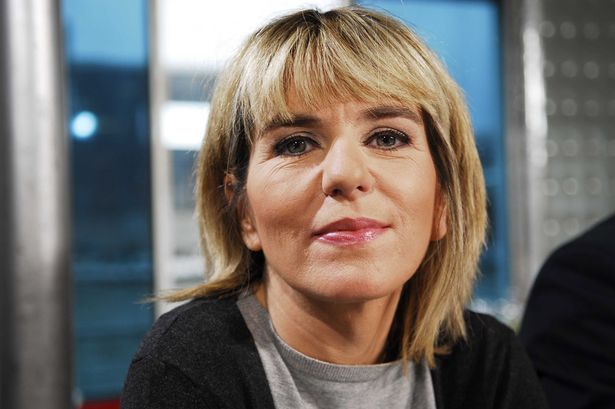 Breaking: Danish mag now denies new Kate Middleton bottomless photos will appear.
NSFW: Kate Middleton bottomless and topless photos here. Will the royal house pursue legal action?
NSFW: Here are Kate Middleton topless and now bottomless pictures courtesy of Danish magazine Se og Hør.
Kate Middleton topless: Only one in five Brits have seen the photos
Kate Middleton nude images lead to police raid on Closer mag offices. Overkill?
Danish magazine now set to publish Kate Middleton topless pictures. Suck it up Kate…
Kate Middleton topless pictures. Spoiled, presumptuous and simply asking for it…?
So what! Kate Middleton wins hollow court victory.
Whilst a French court has ruled this morning that France's Closer magazine may no longer publish nude images of Kate Middleton and must remove them by Wednesday noon French time or face punitive damages what's up in the air is whether a criminal suit can also now be brought against the journal and the photographer who first took the images on the grounds of invasion of privacy.
dailymirror: A French prosecutor has opened a preliminary criminal investigation following the publication of topless pictures of Kate Middleton.
The decision follows a formal complaint made on behalf of the Duke and Duchess of Cambridge yesterday.
The preliminary probe will allow the prosecutor to decide whether to proceed with a full investigation of allegations that Closer magazine and a photographer breached the couple's right to privacy, AFP reports.
Although a win for the royal couple to get the images out of circulation in France (where the decision is only binding, which means for the time being images can still be found in other parts of the world) there lies a type of danger should the courts mandate criminal proceedings against Closer's magazine's editor in chief, Laurence Pieau as well as that of the un named photographer thought at present to be Valerie Suau (despite her emphatic denials).
The danger in criminally prosecuting such individual's poses grave questions as to the veracity of the media's ability to examine issues and instances which might on the surface appear unsavory and impolite. Could one imagine as a journalist or as an editor facing the real possibility of going to jail for simply writing or reprinting images that may offend an individual's or institution's sensibilities? Hardly the tone a free society would want to impart.
Then again this is the royal family which commands one of the highest offices of power and it is somehow telling and disingenuous that the royal house and other highly powerful entities should be able to criminally prosecute the media for images which agreeably not savory or perhaps in the best interest of moral journalism which ostensibly in their simplest base level only represent a woman topless. Worse crimes have happened in the world and to allow the royal house or other high powerful entities now the power to go after journalists does pose grave risks to the autonomy of a free society.
For her part, French Closer magazine's editor in chief Laurence Pieau remains adamant that she did nothing wrong for publishing said images:
"One shouldn't dramatise these pictures. The reactions are a little disproportionate.
"What we saw in the pictures was a young couple who have just married, who are in love, who are beautiful.
"These are pictures that will go around the world and that's our headline and, honestly, I don't know of a single celebrity magazine in the world that would not have run these pictures had they had them."
Now of course the question sometime down the road may end up becoming will an editor risk jail time for the simple reproduction of a woman topless whilst on holiday never mind more incriminating images or stories that the media from time to time gets its hands on which it should always be allowed to explore…
Valerie Suau is now suspected of taking Kate Middleton topless pictures.
The bastardization of Kate Middleton…
Court will decide tomorrow on Kate Middleton pictures. Closer mag defiant.
Oh my! Kate Middleton naked pictures: Here they are courtesy of Chi magazine Italy….
Kate Middleton topless pictures published on Italy's Chi magazine. Sales sluggish…
Kate Middleton is greeted by topless dancers and she barely winces. Sort of…
NSFW: Kate Middleton topless pictures. Royals to seek criminal charges against Closer and Italy's Chi magazine.
Kate Middleton topless. Porn company now wants to run sexual pictures said to exist.
Kate Middleton topless. Photographer Valerie Suau said to have taken pictures…
Kate Middleton topless. Italy's Chi magazine plans to run 50 new intimate pictures.
Kate Middleton topless photos now published on Irish Daily Star and Italian gossip site Chi.
NSFW. Kate Middleton topless photos removed from Closer magazine's website. But should they have to?
NSFW: Kate Middleton topless nude photos stir privacy and royal debate.
Pippa Middleton wants to reassure you, you can still find her topless on the web.
NSFW: Kate Middleton's cousin Katrina Darling nearly loses her thong during burlesque striptease.