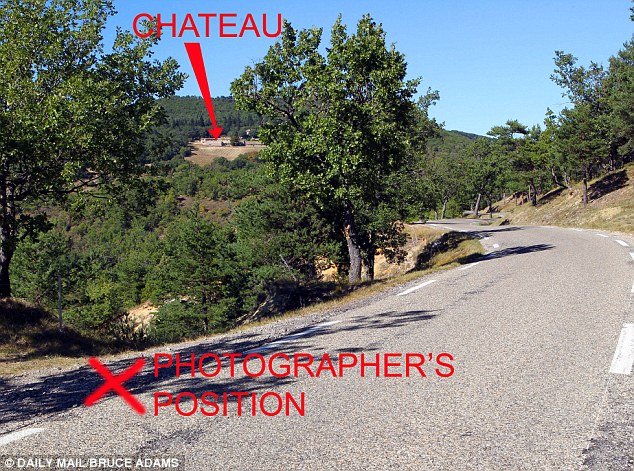 Kate Middleton nude images lead to police raid on Closer mag offices. Overkill?
Danish magazine now set to publish Kate Middleton topless pictures. Suck it up Kate…
Kate Middleton topless pictures. Spoiled, presumptuous and simply asking for it…?
So what! Kate Middleton wins hollow court victory.
Kate Middleton pictures. Court to order criminal investigation against Closer magazine and photographer.
Court rules Kate Middleton topless pictures must be handed to her within 24 hours.
Kate Middleton nude pictures were sparked by animosity towards royal house by Silvio Berlusconi.
The bastardization of Kate Middleton…
Court will decide tomorrow on Kate Middleton pictures. Closer mag defiant.
Oh my! Kate Middleton naked pictures: Here they are courtesy of Chi magazine Italy….
Kate Middleton topless pictures published on Italy's Chi magazine. Sales sluggish…
A local French photographer by the name of Valerie Suau has gone into hiding as well having taken down her Facebook profile after suspicion that she may be the photographer who took topless photos of the Kate Middleton whilst she was vacationing in Provence, France.
The photographer, whose surname is pronounced sewer in English (could the irony be more apparent?) and who works for local French journal La Provence has claimed in recent days that although she was did take images of the Duchess of Cambridge she did not also take topless images that were then sold to French outlet Closer. An assertion that strikes this author and publisher as ridiculous given his many years of dealing with the paparazzi where it is understood the more risque the images the more money such photographers stand to make.
Of course to be fair to Ms Suau it could be conceivable that the times that she was there taking photos by the road looking onto the raised enclave where the royal couple relaxes, the Duchess could have at that moment still been wearing her bikini whilst another photographer may have been the one who later captured the duplicitous images of a topless Kate Middleton.
Although photos of Kate Middleton in a bikini as taken by Ms Suau were used by La Provence it can not be established yet whether Valerie Suau (despite heavy suspicion) also took topless images of her which she then sold to the considerably paying outlet of Closer. Or whether there was simply another photographer present with her whom she most likely knew of?
With respect to attaining images in the first place Ms Suau had this to say:
'I was given free rein to do what as I liked – taking pictures of the couple enjoying themselves  in full view  of the road.'
'There were other people around, including walkers and cyclists, as well as staff at the chateau. 
The Duchess was sure to have known this, and perhaps should have been a bit more careful about displaying her body in such a prominent position.'
Which might be all correct but also a clever way to justify in the photographer's mind their complicity in taking images that were too good to be true and to hard simply to pass up. Of course the answer to such questions wont be fully understood unless French courts mandate that Valerie Suau explain how exactly she acquired her images or whether for that matter Closer magazine is forced to give the photographer's identity away. At present all bets are on Valerie Suau who still remains in hiding. Can anyone wonder why?
Kate Middleton is greeted by topless dancers and she barely winces. Sort of…
NSFW: Kate Middleton topless pictures. Royals to seek criminal charges against Closer and Italy's Chi magazine.
Kate Middleton topless. Porn company now wants to run sexual pictures said to exist.
Kate Middleton topless. Photographer Valerie Suau said to have taken pictures…
Kate Middleton topless. Italy's Chi magazine plans to run 50 new intimate pictures.
Kate Middleton topless photos now published on Irish Daily Star and Italian gossip site Chi.
NSFW. Kate Middleton topless photos removed from Closer magazine's website. But should they have to?
NSFW: Kate Middleton topless nude photos stir privacy and royal debate.
Pippa Middleton wants to reassure you, you can still find her topless on the web.
NSFW: Kate Middleton's cousin Katrina Darling nearly loses her thong during burlesque striptease.