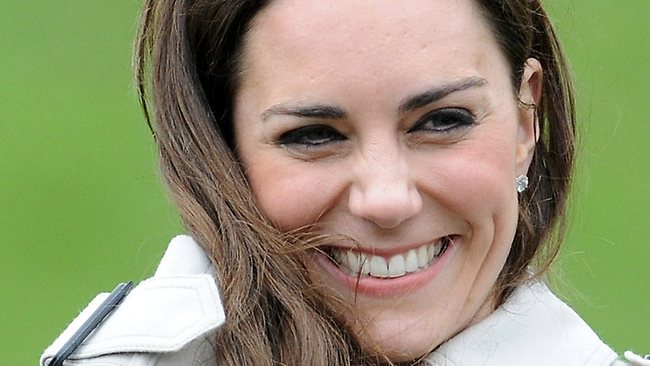 Kate Middleton topless pictures now leads to Irish Daily Star editor resigning.
Paparazzo who took nude topless Kate Middleton photos identified. To be imminently arrested….
Breaking: Danish mag now denies new Kate Middleton bottomless photos will appear.
NSFW: Kate Middleton bottomless and topless photos here. Will the royal house pursue legal action?
NSFW: Here are Kate Middleton topless and now bottomless pictures courtesy of Danish magazine Se og Hør.
Kate Middleton topless: Only one in five Brits have seen the photos
Kate Middleton nude images lead to police raid on Closer mag offices. Overkill?
It seems the royal couple are facing an uphill battle in trying to contain images of Kate Middleton topless from further being circulated. The images first published in France and yesterday mandated to be taken down courtesy of tough privacy laws there nevertheless went on to be published in Ireland as well as Italy's Chi magazine.
The intimate images have also for those who seek them have been published  here and here and can generally be found by anyone who knows how to navigate the internet. Which may have given courage to Danish magazine Se & Hoer (See & Hear) to also publish the images as they are unlikely to face any Danish legal mandates to take the images down nor for that matter does the British court have any legal recourse to what generally happens outside of the UK, which may explain why in this instance the British media have all behaved in lock step and have refused to publish said images.
Offers the UK's independent: Se & Hoer (See & Hear), a weekly celebrity magazine in Denmark, announced today on its website it will print the photographs in a 16-page supplement tomorrow.
The publication's editor in chief Kim Henningsen has said the magazine wants to show Denmark's entertainment fans "what these photos are all about".
For their part St James Palace has responded with the following:
"We are aware of the plans of a Danish magazine to publish further images.
"All options are under consideration at the moment."
What options being considered have not been stated but this author can think of no legal recourse available to the royal couple save for a few 'courtesy calls' to the Danish government to remind them of how certain things run in that part of the world. Yes the world is wicked isn't it?
The royal couple at this stage might be best advised to suck it all up and come to the understanding that the media will always relentlessly seek to give the public information and content to imbibe upon even if it means dishing up dirt or images that the royal house does not see fit, alas perhaps a small price for the price to be a monarch in a day and age where most people have to fend for draconian social inequities that persist relentlessly.
Then again perhaps the royal couple can now try and launch a criminal investigation against another editor and while they are at it every editor in the world who dares run images, ideas that does not fit well with their concerted pr gimmicks. God save the Queen indeed…
Kate Middleton topless pictures. Spoiled, presumptuous and simply asking for it…?
So what! Kate Middleton wins hollow court victory.
Kate Middleton pictures. Court to order criminal investigation against Closer magazine and photographer.
Court rules Kate Middleton topless pictures must be handed to her within 24 hours.
Kate Middleton nude pictures were sparked by animosity towards royal house by Silvio Berlusconi.
Valerie Suau is now suspected of taking Kate Middleton topless pictures.
The bastardization of Kate Middleton…
Court will decide tomorrow on Kate Middleton pictures. Closer mag defiant.
Oh my! Kate Middleton naked pictures: Here they are courtesy of Chi magazine Italy….
Kate Middleton topless pictures published on Italy's Chi magazine. Sales sluggish…
Kate Middleton is greeted by topless dancers and she barely winces. Sort of…
NSFW: Kate Middleton topless pictures. Royals to seek criminal charges against Closer and Italy's Chi magazine.
Kate Middleton topless. Porn company now wants to run sexual pictures said to exist.
Kate Middleton topless. Photographer Valerie Suau said to have taken pictures…
Kate Middleton topless. Italy's Chi magazine plans to run 50 new intimate pictures.
Kate Middleton topless photos now published on Irish Daily Star and Italian gossip site Chi.
NSFW. Kate Middleton topless photos removed from Closer magazine's website. But should they have to?
NSFW: Kate Middleton topless nude photos stir privacy and royal debate.
Pippa Middleton wants to reassure you, you can still find her topless on the web.
NSFW: Kate Middleton's cousin Katrina Darling nearly loses her thong during burlesque striptease.