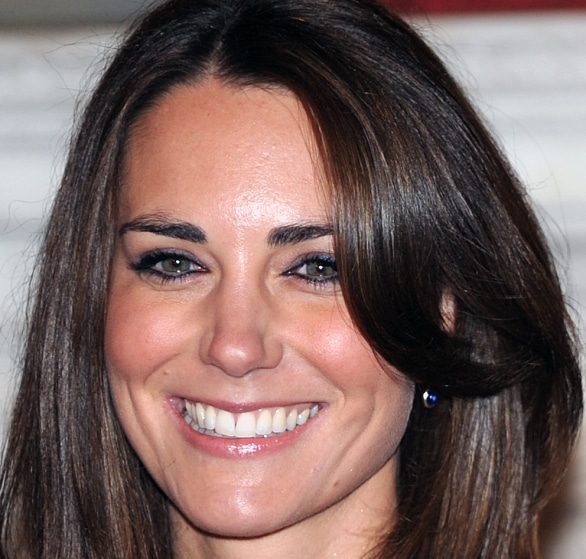 Kate Middleton topless pictures now leads to Irish Daily Star editor resigning.
Paparazzo who took nude topless Kate Middleton photos identified. To be imminently arrested….
Breaking: Danish mag now denies new Kate Middleton bottomless photos will appear.
NSFW: Kate Middleton bottomless and topless photos here. Will the royal house pursue legal action?
NSFW: Here are Kate Middleton topless and now bottomless pictures courtesy of Danish magazine Se og Hør.
Kate Middleton topless: Only one in five Brits have seen the photos
Danish magazine now set to publish Kate Middleton topless pictures. Suck it up Kate…
It has been reported by France's Le Point that Closer magazine's headquarters have been raided by police this morning looking for details as to who supplied the outlet with nude images of Kate Middleton, the Duchess of Cambridge.
The report comes less than a day after a French court mandated the journal to cease further production of the images as well demanding that it remove said images from its digital website. At present the journal risks being fined $13 000 for every day the images still exist.
huffpo: A court in Nanterre, near Paris, has now opened a separate criminal investigation into charges that Closer and a photographer breached the privacy of the duke and duchess by publishing the topless photos.
In the criminal suit, the magazine could be fined up to €45,000 (£36,000) and the editor, Laurence Pieau, could be jailed for up to a year.
That said not everyone is of the opinion that the royal couple should proceed with criminal charges (this author included) as it risks alienating public opinion against the couple, never mind what it suggests for the liberty of the media to have the confidence to express ideas or publish stories that may sit uncomfortably with powerful interests for fear of being brought to a criminal court.
Media law expert David Banks offered this as well:
"I think it's a very dangerous path indeed if it comes out that a member of a European Royal Family is pursuing a reporter or journalist in order to imprison them. It will not play well with public opinion outside the UK."
And via the dailymai: Christophe Bigot, a barrister who specialises in media law, immediately questioned the legality of the raid – suggesting that it had solely been authoritised because members of the Royal Family were involved.
Journalistic sources – who include photographers – are strictly protected by French law, which was tightened up as recently as two years ago.
'A law of January 2, 2010 protects the confidentiality of sources, as do numerous decisions of the European Court of Human Rights,' said Mr Bigot.
French journalists Peter Allen has also weighed in with his concerns, see tweets below.
At present French law protects journals from having to disclose their sources. That said it has been thought that French photographer Valerie Suau who has gone into hiding recentlyand who took down her Facebook profile may be the photographer involved as she already had images of Kate Middleton (wearing a bikini) published in a regional journal the same day photos of her appeared in a national tabloid where one suspects she would have received a far princelier sum than had she sold them to the regional La Provence.
Kate Middleton topless pictures. Spoiled, presumptuous and simply asking for it…?
So what! Kate Middleton wins hollow court victory.
Kate Middleton pictures. Court to order criminal investigation against Closer magazine and photographer.
Court rules Kate Middleton topless pictures must be handed to her within 24 hours.
Kate Middleton nude pictures were sparked by animosity towards royal house by Silvio Berlusconi.
Valerie Suau is now suspected of taking Kate Middleton topless pictures.
The bastardization of Kate Middleton…
Court will decide tomorrow on Kate Middleton pictures. Closer mag defiant.
Oh my! Kate Middleton naked pictures: Here they are courtesy of Chi magazine Italy….
Kate Middleton topless pictures published on Italy's Chi magazine. Sales sluggish…
Kate Middleton is greeted by topless dancers and she barely winces. Sort of…
NSFW: Kate Middleton topless pictures. Royals to seek criminal charges against Closer and Italy's Chi magazine.
Kate Middleton topless. Porn company now wants to run sexual pictures said to exist.
Kate Middleton topless. Photographer Valerie Suau said to have taken pictures…
Kate Middleton topless. Italy's Chi magazine plans to run 50 new intimate pictures.
Kate Middleton topless photos now published on Irish Daily Star and Italian gossip site Chi.
NSFW. Kate Middleton topless photos removed from Closer magazine's website. But should they have to?
NSFW: Kate Middleton topless nude photos stir privacy and royal debate.
Pippa Middleton wants to reassure you, you can still find her topless on the web.
NSFW: Kate Middleton's cousin Katrina Darling nearly loses her thong during burlesque striptease.