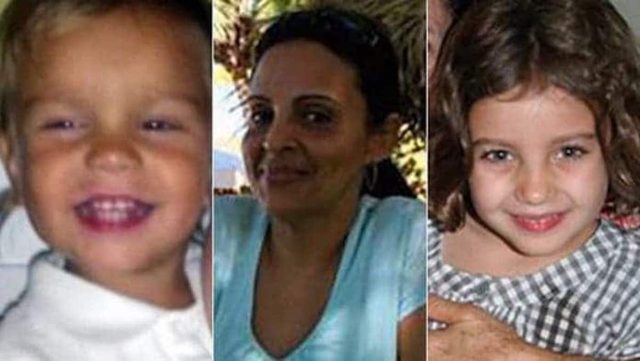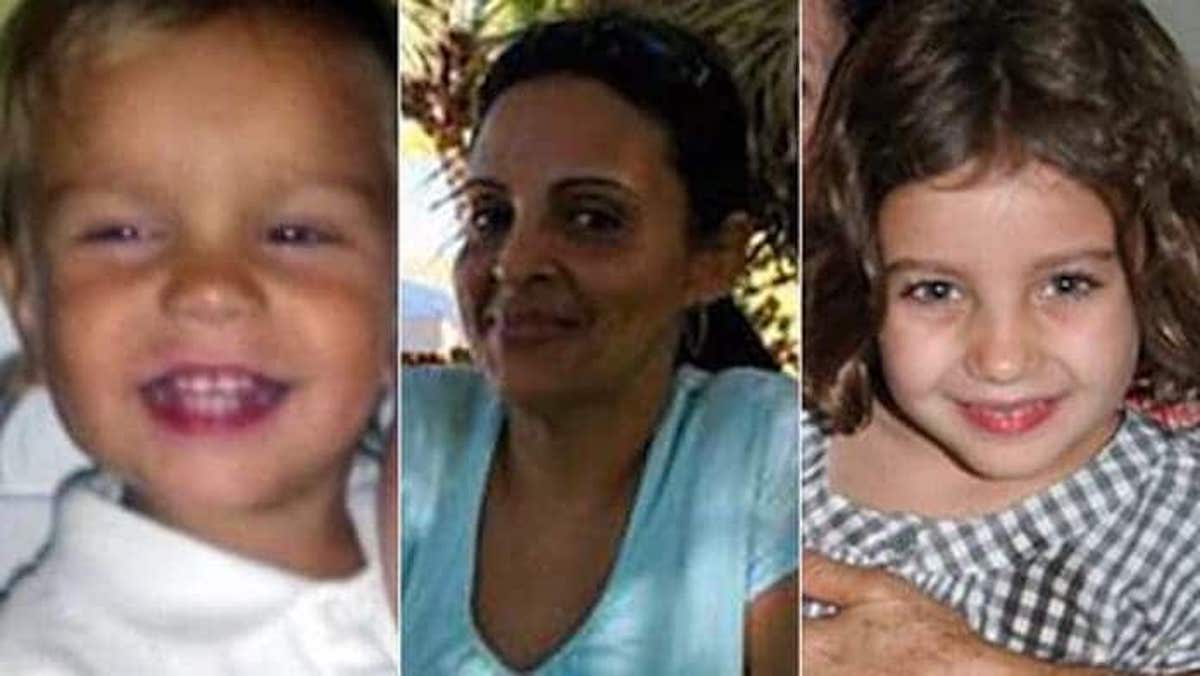 Yoselyn Ortega guilty: Manhattan nanny found to purposely schemed to murder her employer's children in jealous resentment. Money and class woes considered. 
Yoselyn Ortega a Manhattan nanny was on Wednesday found guilty of murdering two children under her care which she stabbed at a luxury NYC apartment in October, 2012.
The guilty verdict came despite the 'jealous' nanny pleading insanity and insisting she was mentally too ill to have purposefully schemed the stabbings.
Delivering their verdict, jurors said Ortega, 55, understood the consequences of her actions when she killed 6-year-old Lucia Krim and 2-year-old Leo Krim. 
Told Manhattan District Attorney Cy Vance Jr, 'Today a jury rightly and finally held Yoselyn Ortega accountable for the horrific slayings of Leo and Lulu Krim'. 
Prosecutors said the motive was Ortega's mounting financial troubles and her deep resentment of the Krims and her jealous regard of the 'unattainable' life the Krims got to live except for her….
While Ortega's defense attorney, Valerie Van Leer-Greenberg didn't dispute that Ortega killed the children, the lawyer insisted Ortega had an undiagnosed mental illness that got worse in the moments leading up to the attack.
'You're disgusting' Marina Krim confronts killer nanny in court trial
Killer Upper West nanny heading to trial: Will jurors believe her insanity plea?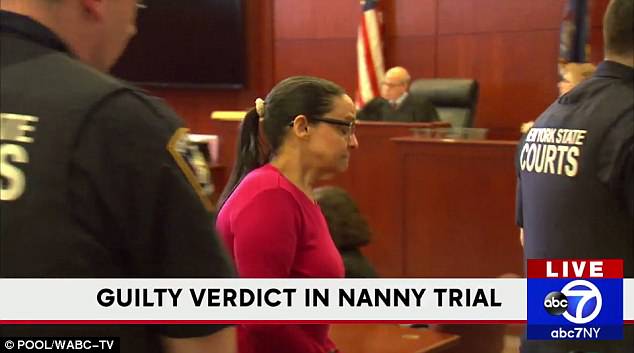 Yoselyn Ortega guilty: Manhattan nanny seething with resentment and her deadly payback…
Ortega, hailing from the Dominican Republic, showed little emotion during the trial and mostly stared straight ahead. During testimony, the nanny shook her head forcefully and mouthed 'no' when asked if her employers treated her well.
Told the children's mother, Marina Krim, during testimony, 'I just thought: 'I'm never going to be able to talk to them ever again. They are dead. I just saw my kids dead."
So violent was the assault on the Krim children, prosecutors told of Lucia, who was called Lulu, being stabbed more than 30 times with defensive wounds on her body. Leo her younger brother was stabbed five times.
Kevin Krim, their father had been away on a business trip. At Ortega's trial, he spoke of walking down a long hallway at the hospital where he saw his children.
'They still had this perfect skin and these long eyelashes,' Krim said. 'They had like sandy brown hair. … You could see they tried really hard to wash all the blood out, but there was still kind of an auburn tint to it that I remember to this day.'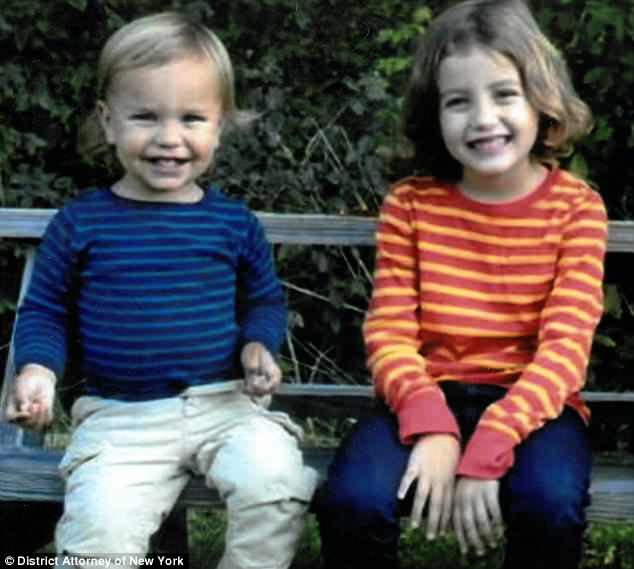 Yoselyn Ortega guilty: Seeking justice on behalf of two innocent victims.
Following the verdict, the children's father went on Facebook where he posted, in part, the following:
'Marina and I want to thank the judge and the jurors for their commitment to justice and their public service over this long and difficult trial. We are deeply indebted to the district attorney's office and the NYPD for their care for our family, and their determination and dedication over the past five and a half years to see justice done. This process has been very challenging for us, but it has also reaffirmed our love of New York: a city that Lulu and Leo loved dearly.'
Had Ortega won her insanity defense, the 'killer nanny' (as she had by now come to be known) would have been sent to a psychiatric facility where she would have been kept until doctors believed she was healthy enough again to re-enter public.
Ortega faces life behind bars when she is to be sentenced later this year.
Why did a Manhattan nanny stab Marina Krim's two children to death?
Marina Krim's nanny Yoselyn Ortega was stressed out about money. Did the Krim family hold out…?
Marina Krim's nanny Yoselyn Ortega now believed to have been motivated by money, but wont confess…
Marina Krim's nanny's Facebook page now insists that Marina Krim killed her children.
Marina Krim too remain tight lipped. Refuses to address nanny's allegations…
Marina Krim's nanny Yoselyn Ortega insists she was the one abused and mistreated.
Marina Krim's nurse Yoselyn Ortega thought she was too underpaid and didn't like the way she was spoken to.
Cops say Marina Krim's nanny Yoselyn Ortega resented always being told what to do. Refuses to admit killings….
Marina Krim's nanny Yoselyn Ortega now formally charged with first degree murder.
Marina Krim's nanny Yoselyn Ortega was warned she'd be fired. Refused to clean…
Marina Krim's nurse Yoselyn Ortega to be arraigned from hospital bed. Still wont speak…
Marina Krim's nanny Yoselyn Ortega now hires lawyer. Still not talking to cops.
Marina Krim's nanny Yoselyn Ortega thought to have resented her employers…
Marina Krim's nanny Yoselyn Ortega refuses to cooperate with authorities.