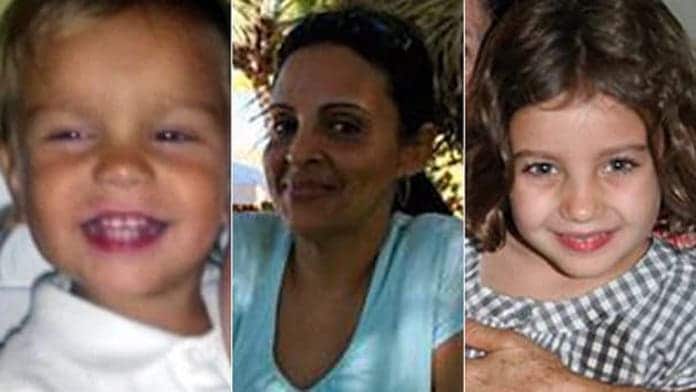 Yoselyn Ortega trial: An Upper West side nanny is set to appear for trial after allegedly setting out to murder two children under her charge.
Yoselyn Ortega the killer nanny who murdered two children in her charge at an Upper West side, Manhattan residence is set to appear in court on Monday.
The upcoming trial follows allegations that Ortega, 55 set out on purpose to kill her infant victims, Lulu and Leo Krim, aged 6 and 2 in October of 2012 in retaliation against her employers, media executive Kevin Krim and wife, Marina Krim.
The nydailynews reports that while a judge found Ortega fit to stand trial, her lawyers are expected to enter a psychological defense.
The media outlet reports potential jury panelists will be asked to sit through a three or four month proceeding packed with psychiatrists' expert testimony along with witness testimony.
The case follows Ortega on the afternoon of October, 25, 2012 stabbing the Krim's two children at the family's West 75th residence, (a third, a three year old sister, had been out with her mother), with Marina Krim returning only to find the blood splattered bodies of Lulu and Leo in the bathroom, with multiple stab wounds.
At the time, Ortega had stabbed herself in the neck following the fatal attacks, with Krim going out of her way to save the woman's life.
Marina Krim is expected to be a witness at the lengthy Manhattan Supreme Court trial before Justice Gregory Carro.
'You're disgusting' Marina Krim confronts killer nanny in court trial
NYC nanny charged with killing 2 kids rejects plea deal: Yoselyn Ortega, 53, declined… https://t.co/WuZ2XyaA2K #NYC pic.twitter.com/nPdPWMlW1w

— NewYork (@NewYorkLoving) April 14, 2016
Yoselyn Ortega trial: Upper West nanny declined plea deal, will seek insanity plea.
The trial follows Ortega last year declining a plea deal in which she would have gotten 30 years to life behind bars in exchange for pleading guilty to two counts of murder.
The 56-year-old nanny tuned down the deal, even though she admitted to the slaying during a series of hospital interviews given as she recuperated from slitting her own throat and slashing her wrists reported the nypost.
Prosecutors will seek to prove that Ortega, who had been a close and trusted part of the Krim family, was coherent and made a conscious decision to take the children's lives.
She faces a possible sentence of life behind bars.
Ortega's attorney is expected to counter with an insanity defense, purporting the idea that the family employee had been in the throes of a psychotic episode. 
At the time, there had been much speculation that the children's deaths had come as retaliation of Ortega taking particular exception to what she perceived onerous demands from the family, while they lived a gilded life, where as Ortega languished a fraught existence in the Bronx.
Following the children's murders, Kevin and Marina Krim welcomed a baby boy in Oct. 2014.
Ortega has been held without bail since her arrest.