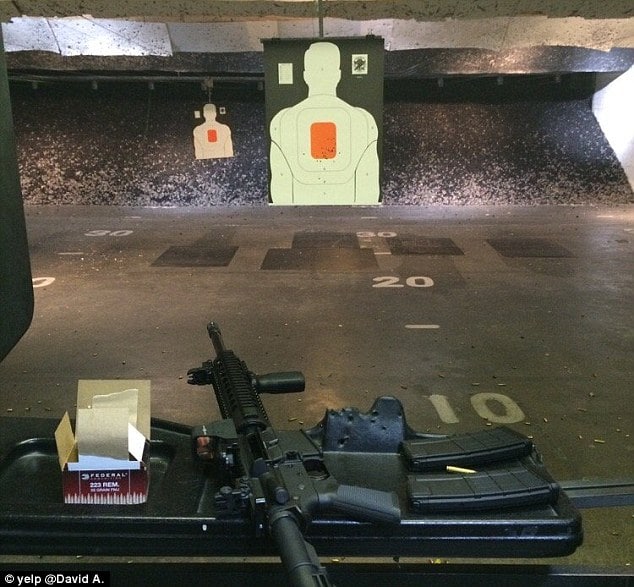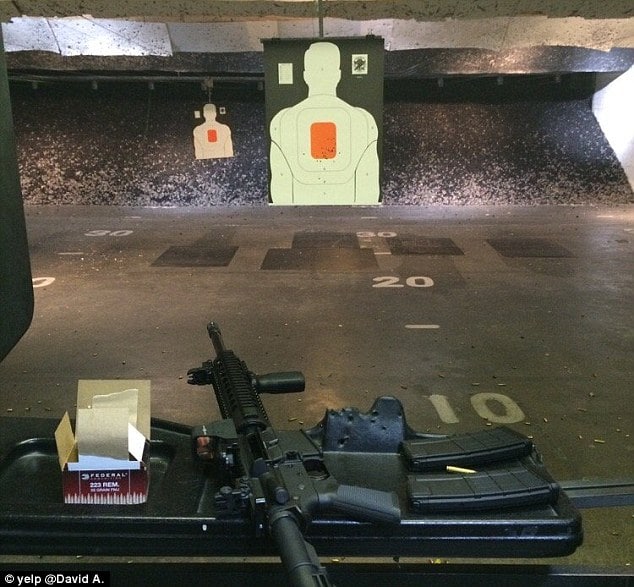 As the FBI and law enforcement agencies go about collecting more information relating to San Bernardino shooters, Syed Rizwan Farook and his Jihadi bride, Tashfeen Malik new disclosures reveal the chilling degree that Farook went to in the days leading into last Wednesday's bloodbath which claimed the lives of 14 and injured 21.
According to a report via Fox News, Farook is said to have gone to a local gun range, 25 miles from his family Redlands, California home at the Riverside Magnum Shooting range.
According to records, the man made two visits at the range where he fired both an AR-15 and a handgun on the Sunday and Monday before the massacre, spending several hours during one session.
FBI: 'Tashfeen Malik wasn't part of ISIS'
Doyle Miller: Syed Rizwan Farook landlord arrested for allowing media inside home
Was Tashfeen Malik an ISIS agent? Did she radicalize Syed Farook?
'Just lies,' Syed Rizwan Farook family call FBI investigation a sham.
Syed Rizwan Farook secret double life: 5000 bullet stockpile, dozen pipe bombs.
Nicholas Thalasinos gunned down by Syed Rizwan Farook cause he was Jewish

Cops: 'Syed Rizwan Farook planned attack with radical Muslim terrorists'
Muslim newlyweds massacre co workers who threw them baby shower
Investigators also said that the couple were 'dry-firing' in another Southern California home's backyard before the attack, meaning that they were practicing pulling the trigger but had no bullets in the chamber.
'The intent is to train the mind to kill,' a source told Fox of the preparations. 
Interviewed by Hoy Los Angeles, Riverside Magnum's shooting range owner, Peter Lee told that Farook probably visited his shooting range 'with frequency'. 
Which posits the question, was this something that struck range officials as par for the course and did the outlet have a program where they notified law agencies were dubious individuals (is one's religion enough to qualify as dubious?) were seen frequenting?
Riverside Magnum offers unlimited time in a shooting lane for $15, and has guidelines including no rapid firing inside the range.
It also offers gun rentals, though Farook brought his own guns with him.
Modified AR-15s were the guns used by the attacker and his wife during the massacre at Inland Regional Center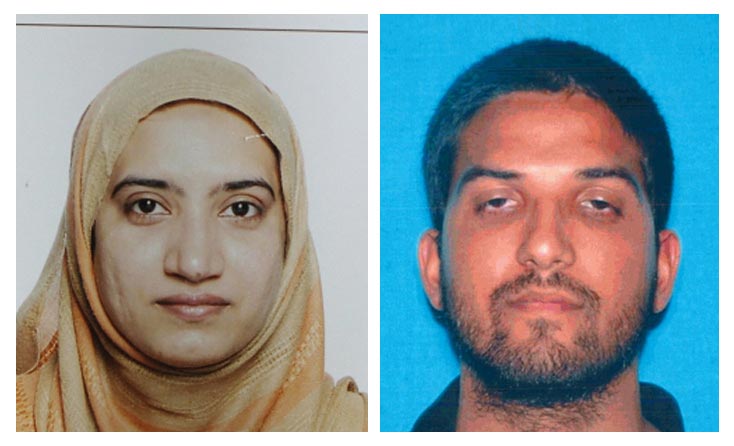 Increased scrutiny has focused on how Farook and Malik acquired their guns, ammo and stockpile of homemade pipe bombs.
Receipts for two online gun stores, Budsgunshop.com and Cheaper than Dirt, were found in their home.
The couple are thought to have bought handguns used in the attack, though Enrique Marquez Jr, a security guard friend of Farook's is reported to have purchased two 'assault-style' rifles for them.
Marquez later checked himself into a mental hospital after the killings.
As of the weekend, FBI agents had not yet interviewed him, but had raided his home on Sunday.
More than 4,500 rounds of ammunition and a dozen pipe bombs were found in Farook and Malik's home, leading some to believe they planned on more attacks.
An additional 1,600 rounds of ammunition were found in the rental car where the couple were killed.
Is Syed Rizwan Farook a terrorist because he is a Muslim?
Syed Rizwan Farook and wife planned attack, left baby daughter with family
Did Syed Rizwan Farook and Tashfeen Malik plan terrorist attack?
Terrorist plot? Who is Syed Raheel Farook? San Bernardino shooter
Is Farooq Saeed possible ISIS San Bernardino shooting suspect?
Watch: Two San Bernardino suspects shot dead during police chase
San Bernardino shooting leaves 14 dead. Why did 3 gunmen target Inland Regional Center?