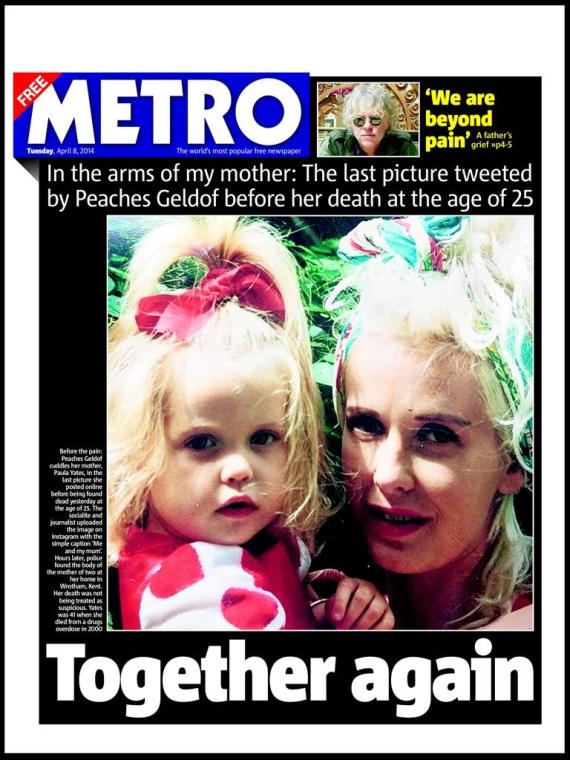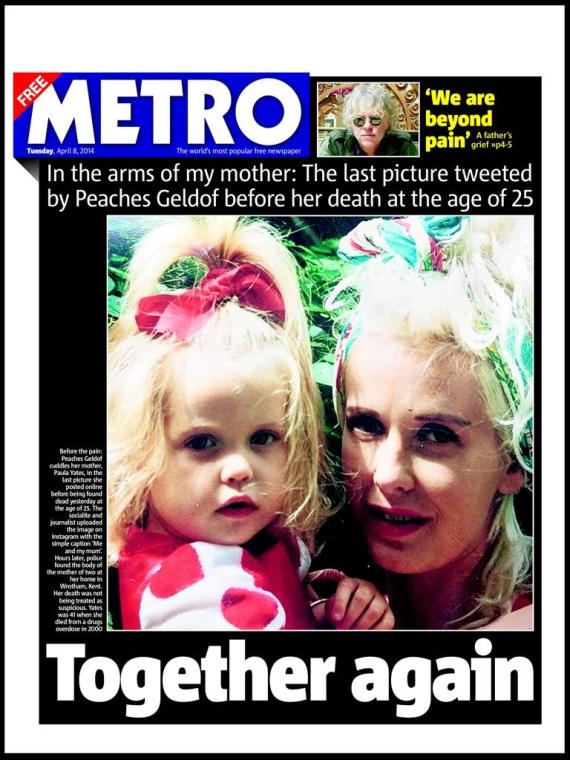 Peaches Geldof funeral is to take place on Easter Monday, April 21st it has been learned.
The service will be held at St Mary Magdalene and St Lawrence Church in Davington, near Faversham, Kent, where her mother Paula Yates' funeral was held in September 2000.
According to sources, Peaches Geldof's father, Bob Geldof and other family members have been staying at his country home, Davington Priory, which is next to the church. Peaches Geldof's parents also married at the church 26 years ago.
Although the church or the family has publicly announced the date of the service it is generally understood amongst locals that Easter Monday will see the receipt of invited family and friends at the church.
Since Peaches Geldof's death on April 7th at her home in Wrotham, Kent, April 7 authorities have not as yet been able to determine the cause of her death. It is hoped the release of toxicology tests will help shed light as to what caused the British socialite's death.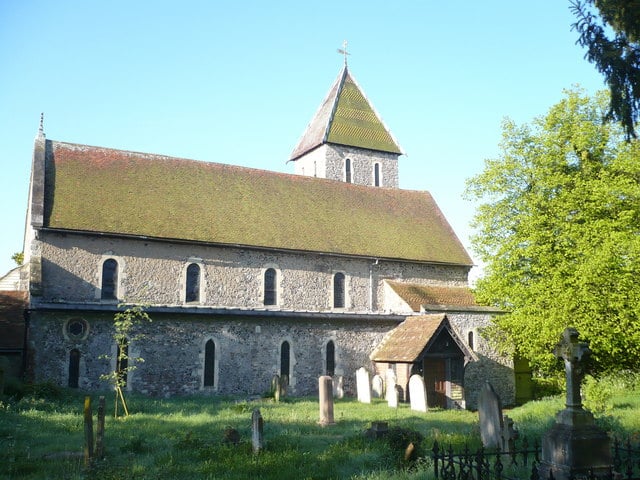 church image found here
Peaches Geldof found dead with 11 month old son by her side.
Peaches Geldof drug rumors go viral. Did she overdose after all? 
Peaches Geldof had a bad heart and cholesterol problems says doctor 
Peaches Geldof funeral: Body released to family, new theory on death 
Why do we care about Peaches Geldof? The fascination of glam and death.
Peaches Geldof memorabilia posted on Ebay. Profiting off her death. 
Peaches Geldof obsessed with libertine cult Ordo Templi Orientis (OTO). 
Scientology forced Peaches Geldof on purification ritual. Starved to death 
Peaches Geldof UK headlines. Are they over the top? 
Peaches Geldof posted 7 family photographs 19 minutes before she died. 
Peaches Geldof post mortem to be Wednesday. 
Peaches Geldof insider: 'She had a death wish.' 
Was Peaches Geldof in the grips of anorexia? 
Why did Peaches Geldof tweet final picture of mother, Paula Yates? 
Peaches Geldof death not suspicious say cops. Did Bob know? 
How did Peaches Geldof die? Did she overdose?