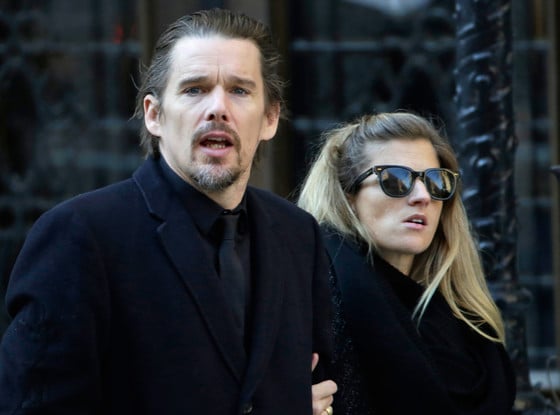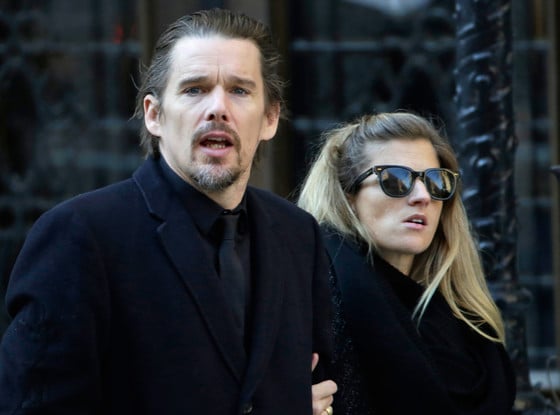 In the wake of the Philip Seymour Hoffman's funeral today, there has been a conspicuously large turn out from the Hollywood jet set. Which has raised the awkward question if the star was so beloved as we are led to believe by the very very public wrist holding of these stars why then did the actor turn to the lonely bid of obliterating himself via heroin addiction? Or to put it bluntly, if Phillip Seymour Hoffman had so many high caliber friends where were they in his time in need?
With no less than 400 attendees, the Philip Seymour Hoffman funeral was deigned to be a private affair, yet one does wonder at the oxymoron absurdity of how private any affair can ever really be when 400 invitees come along and let us not forget the desperate paparazzi milling about clicking celebrity shots.
Thomas Cushman thinks Robert Vineberg is a liar: 'He can be a dick.'
Coke nabbed Juliana Luchkiw: 'I'm not a drug dealer, I'm a student.
Robert Vineberg daughter, Christina Soto insists her father did not sell Philip Seymour Hoffman death heroin
Philip Seymour Hoffman gay? David Bar Katz to sue National Enquirer
Philip Seymour Hoffman drug dealer Robert Vineberg a washed up musician.
Philip Seymour Hoffman arrests in drug den raid. 4 dealers, 400 bags seized.
Philip Seymour Hoffman mother helped him get over heroin 23 years ago.
Witness saw Philip Seymour Hoffman score heroin outside East Village apartment.
Philip Seymour Hoffman $1200 drug deal outside grocery store.
Philip Seymour Hoffman confessed he was a heroin addict to Magazine publisher
The hopeless cause to find Philip Seymour Hoffman's drug dealer.
Philip Seymour Hoffman was a junkie. Girlfriend kicked him out
Nevertheless the actor's funeral did go on, as it had to, somber, resigned and dignified at the Upper East Side's Church of St. Ignatius Loyola, as the UK's dailymail notes on a 'bright but bitterly cold day in Manhattan.'
Could the drama be anymore personified?
Along with the late actor's estranged girlfriend and their three children, Mimi O' Donnell, the set designer could at least feel resigned by the show of love and respect that the very private 400 attendees had come to bestow.
Never mind she is the one who threw the actor out of their $4.4 million dollar West Village home after he could no longer contain himself and put away the pain or grief which had by now led to full blown junkie behavior. What was she do some may wonder? One could not expose children to junkie behavior?
Conspiculously trolling ambling into the church were some of the actors previous co stars and one could imagine the grief and quiet despair of watching yet again another legend fall victim to his dark side. And yet if one bothers to take a peek at the paparazzi images one can't help scratch their heads and wonder about all the other beauteous souls who had clambered to come to the 'it must be seen' event of the day?
I'm not going to single out names, that would be too unfair, but I will list a limited dossier of names that made me wonder, how did all these individuals, stellar as they must all be in their private life manage to be invited to this very 'private' affair which if anything is the most public spectacle Manhattan has seen for months and months.
Adulated attendees included: Meryl Streep, Cate Blanchett (co star) Anna Paquin, Joaquin Phoenix, Ethan Hawke, Michelle Williams, Amy Adams, Marisa Tomei, Julianne Moore, David Bar Katz (who discovered Hoffman's body), John C. Reilly, Ashley Olsen (why?) Mary-Louise Parker, Brian Dennehy, Director Spike Lee, Diane Sawyer (please why?), Director Mike Nichols, Eric Bogosian, Director Joel Coen.
And sadly it wasn't just the Hollywood elite who were using the actor's funeral to show their mettle, it was also the fashion world too, who just couldn't refuse the need to broadcast how wonderful various Hollywood attendees looked in their garbs.
This of Valentino via news.com.au: Valentino emailed fashion bloggers and journalists on Friday morning photos of Hoffman's The Master co-star Amy Adams wearing their Garavani Rockstud Duble bag on her way to the memorial service.
"We are pleased to announce Amy Adams carrying the Valentino Garavani Rockstud Duble bag from the Spring/Summer 2014 collection on February 6th in New York," the release stated. It included street shots of the actress sporting their bag.
"Just got a press release naming the handbag Amy Adams was carrying while in NYC for PSH's funeral. #tasteless #ew," USA Today writer Donna Freydkin tweeted.
And in the end the stellar attendees bowed their heads as they heard the somber voice of Rev. Jim Martin who described the loss of an acting great and how courageous he was in life and how hard he pushed himself towards excellence.
Yet one may have wondered as they soaked all these words up and admired all the solemn glittery Hollywood faces if they had come to attend a funeral or some glitzy absurd spectacle that the deceased actor would have never attended himself in real life. Not that many or few attended his own real needs when in the end he had capitulated and was announcing to anyone who would listen as he stumbled along the street: 'Im a heroin addict. I need help.'
Never mind Seymour, at least we all came to your funeral…. how bittersweet and rueful life is.