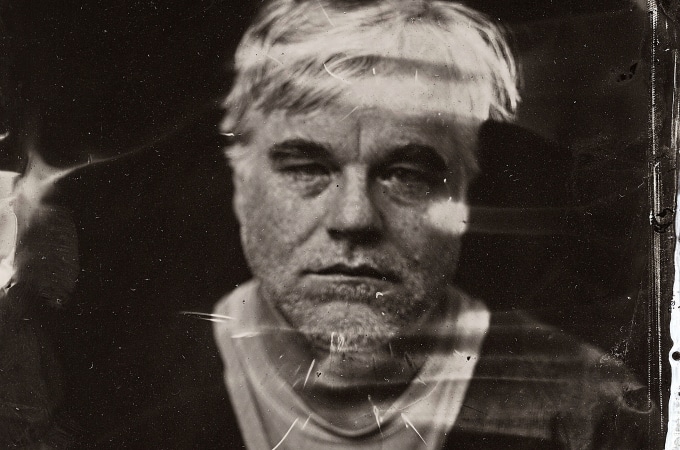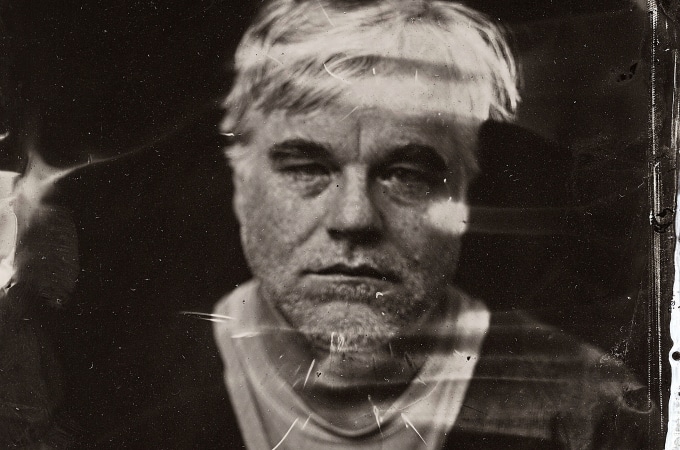 In a shocking revelation, it is being reported that deceased actor Philip Seymour Hoffman had recently confessed to a magazine publisher that he had randomly run into that he was a heroin addict.
The chance encounter came to happen at the Sundance film festival in Utah, where magazine publisher John Arundel came to inquisitively ask the man suddenly standing next to him what he did for a living. At the time it was not apparent to Arundel that the random man that he had happened upon was Philip Seymour Hoffman.
Philip Seymour Hoffman arrests in drug den raid. 4 dealers, 400 bags seized. 
Witness saw Philip Seymour Hoffman score heroin outside East Village apartment. 
Philip Seymour Hoffman mother helped him get over heroin 23 years ago. 
Philip Seymour Hoffman $1200 drug deal outside grocery store. 
The hopeless cause to find Philip Seymour Hoffman's drug dealer. 
Philip Seymour Hoffman was a junkie. Girlfriend kicked him out 
Philip Seymour Hoffman was abusing heroin after separation with mother of his 3 children. 
Cops seek Philip Seymour Hoffman drug dealer. 
Philip Seymour Hoffman dead. Needle in his arm 
Retorted the man underneath the 'sloppy hat' and pasty skin: 'I'm a heroin addict.'
Going on to look at the man who had just spoken to him, it was then that the Washington Life Magazine co-publisher realized who had just spoken to him at which point he responded: 'Oh, you're Philip Seymour Hoffman.'
 'Bingo!' the actor replied, told Arundel.
Before Hoffman walked away, Arundel recalled, the actor adding, 'I just got out of rehab.'
'Obviously, he wanted people to know he was in recovery mode,' Arundel said.
Or so the actor may have wanted people to believe, including that of his estranged girlfriend and mother of his three children, Mimi O'Donnell who had forced the actor's hand- clean up or get out, who by now was making a scene in front of the children with his unrelenting drug habit. Pundits have estimated that the actor was spending somewhere in the vicinity of $10K a month on heroin.
Told a source to the nypost: 'It was known that he was struggling to stay sober, and his wife had given him some tough love and told him he needed some time away from the kids and to get straight again,'
By now living in a $10K a month luxury apartment 3 blocks from the family home, instead of putting a stop to his ravaging appetite, the by now full blown heroin junkie was on a relentless path to destruction.
So apparent had the actor's habit become that some had in the weeks before the actors death, one commentator on the web even wondered on the web how long it would be before the actor would kill himself. Some have openly admitted that the actor's out of control use was the biggest secret in Hollywood.
When cops finally did arrive at the actor's home after a family friend, David Katz came to find his body with a heroin needle sticking out of his arm, they came to find a shocking retinue of drug accessories.
From recovering  20 empty heroin envelopes from the apartment, a plastic cup with 20 used syringes in it, at least 50 more envelopes of heroin and bags of fresh needles, sources said. A charred spoon was also found in the sink.
Offered a law enforcement source: 'He was apparently in the throes of a major heroin addiction.'
How prevalent was the actor's addiction we will never really know, caught between the desire to address it and own up to it and at the same time unable or simply unwilling to lend himself to its surreal and ultimately charm.