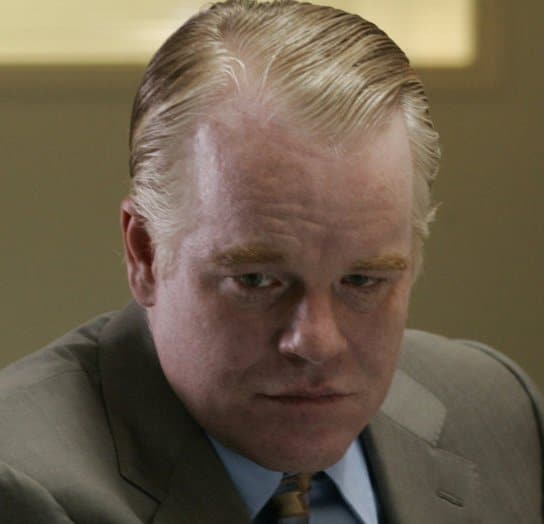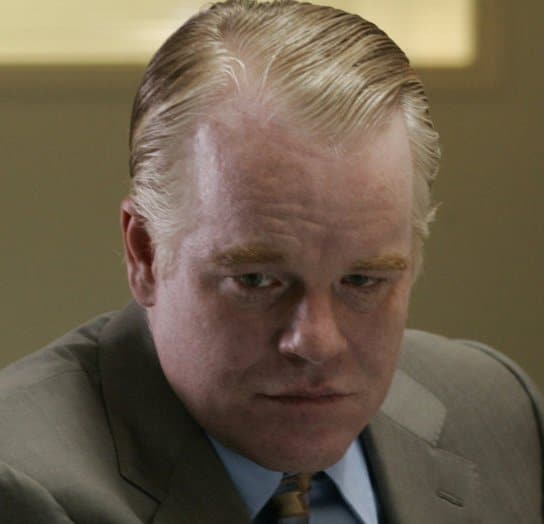 Investigators are beginning to piece the narrative behind Philip Seymour Hoffman's last months prior to him succumbing to a heroin overdose today.
Principally it is believed that the separation of the actor to his long term girlfriend and the mother, Mimi O'Donnell of his three children, Cooper, 10, and daughters Tallulah, 7, and Willa, 5 during the preceding months may have played havoc with the actor.
Philip Seymour Hoffman arrests in drug den raid. 4 dealers, 400 bags seized. 
Witness saw Philip Seymour Hoffman score heroin outside East Village apartment. 
Philip Seymour Hoffman mother helped him get over heroin 23 years ago. 
Philip Seymour Hoffman $1200 drug deal outside grocery store. 
Philip Seymour Hoffman confessed he was a heroin addict to Magazine publisher 
Philip Seymour Hoffman was a junkie. Girlfriend kicked him out 
Philip Seymour Hoffman confessed he was a heroin addict to Magazine publisher 
The hopeless cause to find Philip Seymour Hoffman's drug dealer. 
Cops seek Philip Seymour Hoffman drug dealer. 
Philip Seymour Hoffman dead. Needle in his arm 
To date it is not entirely understood why the long term couple separated although one wonders if it may have had anything to do with the actor relapsing into heroin use?
The actor's disappearance was noted by his girlfriend Mimi O'Donnell, who had arranged for the couple's children to be picked up by the actor as scheduled. He never appeared. Instead the actor was holed up in his West Village apartment shooting up heroin. Hardly the most advisable state of mind to be in front of children one is supposed to pick up.
Apart from neighbors telling the actor had frequently appeared disheveled of late and it was commonly known that the actor was under the influence of substances.
In fact it was Philip Seymour Hoffman's last public appearance at Sundance which hinted at the disarray in the actor's life.
Whilst at Sundance to promote where his latest movie, 'God's Pocket,' sources told the New York Post that he appeared 'slightly disheveled and pasty,' and had declined interviews.
At the time his representative said he 'needed a minute and didn't feel like coming down yet.'
Until recently the actor had been living with his girlfriend and their three children in a $4.4 million house just three blocks away from the $11K a month apartment Hoffman had started renting after the couple's split this past October. The couple it is said acquired the deluxe apartment in 2008 before tensions between them saw the actor move out.
Hoffman had told that in May of 2013 that he began taking heroin again after 23 years of being clean. He said he'd progressed from prescription pills to ultimately snorting heroin.
He claimed that he only used heroin for a week before he realized he needed help and checked himself into a detox facility.
He spent 10 days receiving treatment and credited a 'great group of friends and family' for helping.
Told the actor in New York Times interview in 2008: 'For me, acting is torturous, and it's torturous because you know it's a beautiful thing. I was young once, and I said, That's beautiful and I want that. Wanting it is easy, but trying to be great — well, that's absolutely torturous.'
Acting for the actor was simply 'torturous' on stage and one suspects offstage as well.
The family of the actor issued a statement to the media in the aftermath of his death to thank everyone for their support.
'We are devastated by the loss of our beloved Phil and appreciate the outpouring of love and support we have received from everyone.
'This is a tragic and sudden loss and we ask that you respect our privacy during this time of grieving. 
'Please keep Phil in your thoughts and prayers.'