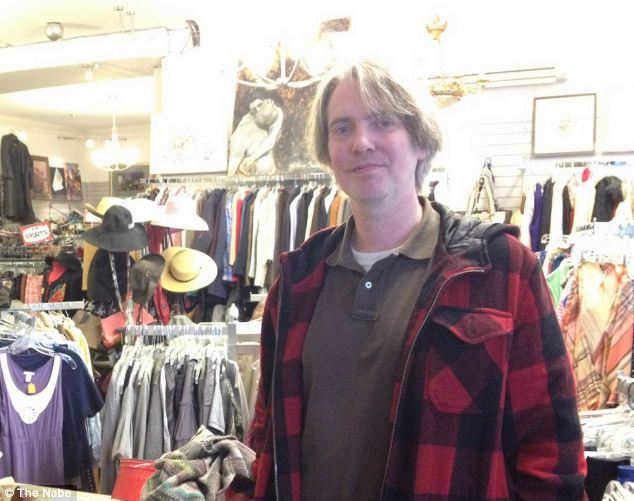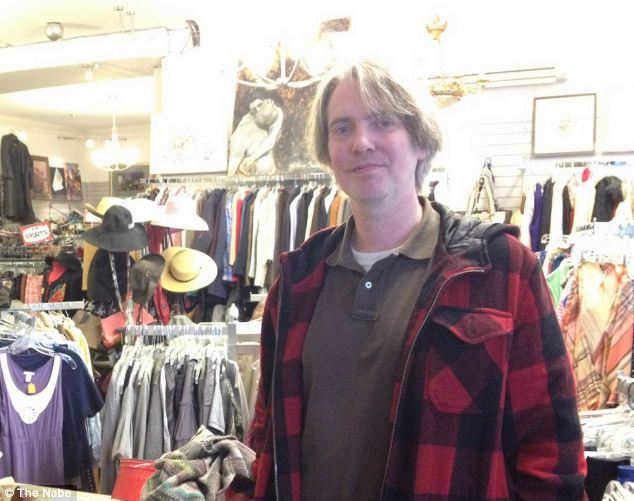 Thomas Cushman, 48, who along with three others was hauled in by authorities after an anonymous tip identifying them as the culprits behind Philip Seymour Hoffman's fatal overdose has told that one of the men brought in, Robert Vineberg, is probably lying as to when he actually last sold heroin to the actor.
Lying that is, about the fact that the last time he saw or heard from the beleaguered actor was last November as Robert Vineberg claims.
According to Thomas Cushman he wouldn't be surprised if Robert Vineberg sold Philip Seymour Hoffman heroin as recent as last week. But then he hedged his bets to say, that he probably thinks that too may be unlikely.
Coke nabbed Juliana Luchkiw: 'I'm not a drug dealer, I'm a student. 
Robert Vineberg daughter, Christina Soto insists her father did not sell Philip Seymour Hoffman death heroin  
Philip Seymour Hoffman gay? David Bar Katz to sue National Enquirer 
Philip Seymour Hoffman drug dealer Robert Vineberg a washed up musician. 
Philip Seymour Hoffman arrests in drug den raid. 4 dealers, 400 bags seized. 
Philip Seymour Hoffman mother helped him get over heroin 23 years ago. 
Witness saw Philip Seymour Hoffman score heroin outside East Village apartment. 
Philip Seymour Hoffman $1200 drug deal outside grocery store. 
Philip Seymour Hoffman confessed he was a heroin addict to Magazine publisher 
The hopeless cause to find Philip Seymour Hoffman's drug dealer. 
Philip Seymour Hoffman was a junkie. Girlfriend kicked him out 
Since his release without charges after being hauled in with Vineberg and two others, Juliana Luchkiw  and her errant boyfriend, DJ Max Rosenblum, both 22, Thomas Cushman has told life has been a 'living nightmare.'
Not only did he have to incur the indignity of being hauled in but he also suffered a black eye courtesy of cops as they stormed into the 302 Mott st apartments this past Monday night.
At the time Cushman caught the brunt of cop's raid as he was closest to the door as they stormed into the apartment.
When the raid came, Thomas Cushman was visiting his friend Robert Vineberg, an out of work, down on his luck musician and apparent drug dealer who is now facing 25 years behind bars. Little did he anticipate that Monday night's visit would entail more than the usual fanfare than he had become accustomed to.
'I was at the table so they just clobbered me when they came into the apartment,'  he said. 'They searched me there and I had nothing on me. But they just wouldn't let me go and they took all my money. And I have to wait to get it back. I had just gotten paid that day.'
He claims that moments before police burst in, Vineberg was 'saying to me "Let me tell you what's going on with Philip Seymour Hoffman…"
'We got two minutes into the conversation when 50 cops, yes 50 cops, came busting down the door, tackled me, and sliced open my head. Blood was gushing everywhere. They hit me with these bullet proof shields'.
Cushman said he knew that Vineberg knew the tragic Oscar-winning actor who was found dead with a heroin needle sticking out of his arm on Sunday.
'I knew he had had some sort of connection to him,' he said. 'It had come up before but I can't remember. Robert talked like he was friends with lots of celebrities and lots of musican people and lots of film people.
'It didn't shock me that he said he was friends with Philip Seymour Hoffman because there were all these friends of his that were celebrities that would help him out; but nothing ever seemed to happen.'
When news of Hoffman's overdose first became public, Cushman said he quizzed Vinegard. 'He was saying he hasn't seen Hoffman since October. I don't know if that's true or not. I can't say.'
Referring to claims that Hoffman was pictured coming out of Vineberg's building recently, he added 'then obviously it's not true.
'He's jammed up. I think it's certainly possible he sold Hoffman heroin. I assumed Robert sold to him. But don't think it had happened recently. I can see him selling to him but I don't know how this came to being.'
He added: 'He can be a d**k sometimes.' 
Cushman said Vinegard 'settled' into drug dealing after his work as a musician dried up. 'I knew what he was doing but it was a separate thing for me,' he said.
'His wife has leukemia and if this goes wrong he's going inside for a year.' Cushman said. 'He's scared. I feel bad for him.'
Cushman insists he wasn't trying to score heroin but just visiting his friend for dinner.
'I had no drugs on me,' he said. 'I asked the DA "What are you going to charge me with?" and they said "We're going to release you". But I was still there for 24 hours.'
Vineberg's stepdaughter Christina Soto, 33, also confirmed on Tuesday that Vineberg did push drugs and knew Hoffman but insisted that her stepfather did not sell Hoffman the heroin batch which is believed to have killed him. She claimed Vineberg had not seen Hoffman since November. A statement now in lieu of Cushman's comments are not necessarily lining up.
The arrests came two days into the high-profile case, reflecting the attention and urgency it has attracted.
Courts have found that under state law drug dealers can't be held liable for customers' deaths.
A 1972 state appellate division case found a dealer can't be found guilty of manslaughter or criminally negligent homicide for selling heroin and syringes to a customer who later dies because, the court ruled, legislation enhancing punishment for drug crimes didn't redefine homicide to include the sale of an illicit drug that results in death.
And holding a drug dealer criminally liable for a customer's overdose death could prove difficult for the district attorney's office, offered James Cohen, a Fordham University School of Law professor who runs a clinic that represents federal criminal defendants.
'It's not just enough that you know, if you will, theoretically or academically, that heroin could kill,' he said.