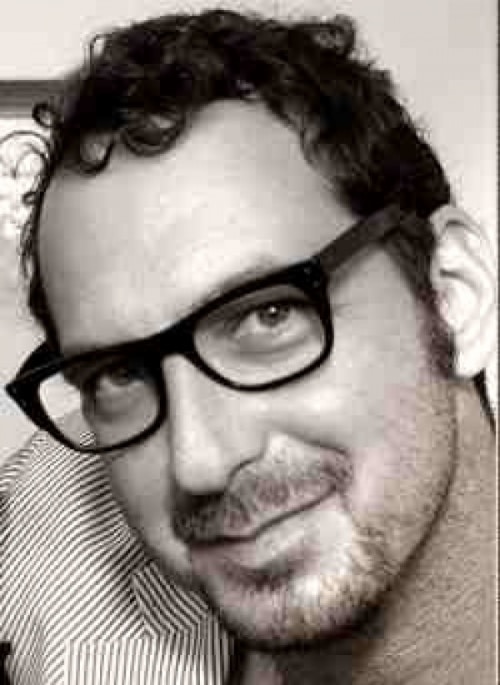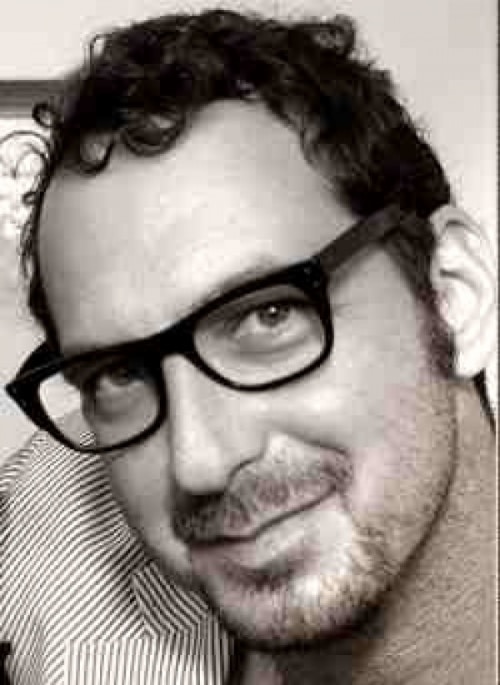 Update: Gossip site, gossip cop has told that the interview never happened and that it was a fake bogus interview. They go on to tell that a representative of the family has denied the story. The UK's dailymail is also now telling that Katz has vehemently denied ever speaking with the tabloid and plans to sue.
Told a friend of Katz: 'This is a categorical, 100% vulgar and disgusting lie,' 
'Even the National Enquirer should be ashamed. It's just disgusting. There will be legal action.'
'He never spoke to them,' said the friend. 'This is so far off from reality. We're calling lawyers now to threaten them appropriately.'
Initial story as it appeared below before vehement denial by Katz:
Playwright David Bar Katz who would find the body of actor Philip Seymour Hoffman has told that he and the actor were lovers.
The bizzare and shocking declaration comes despite the two men each having been friends and business partner for years as well as parents (Katz is married with four kids). That said it may have been because they were parents and that Hoffman had come to the close of his relationship with Mimi O'Donnell that the actor was exploring his sexuality.
Philip Seymour Hoffman drug dealer Robert Vineberg a washed up musician. 
Philip Seymour Hoffman arrests in drug den raid. 4 dealers, 400 bags seized. 
Philip Seymour Hoffman mother helped him get over heroin 23 years ago. 
Witness saw Philip Seymour Hoffman score heroin outside East Village apartment. 
Philip Seymour Hoffman $1200 drug deal outside grocery store. 
Philip Seymour Hoffman confessed he was a heroin addict to Magazine publisher 
The hopeless cause to find Philip Seymour Hoffman's drug dealer. 
Philip Seymour Hoffman was a junkie. Girlfriend kicked him out 
In an interview with the National Enquirer Katz tells of plans he and the actor had been organizing that weekend : 'We were planning to go to the Super Bowl together and have a really nice day. This is so terrible.'
He goes on to tell that he had been aware of Hoffman's drug use but not to the extent that it had manifested to, saying he 'never thought his addiction had reached that level.'
The playwright also tells on the night prior to Philip Seymour Hoffman's death he had witnessed the actor freebasing cocaine. Which begs the obvious question how aware was he of the actor's drug use or has he chosen not to divulge for fear of incrimination? Or is this story just getting wilder and wilder beyond belief?
The playwright also states that Hoffman had grown increasingly confused over his sexuality, causing the breakdown of his relation to the mother of his three children, Mimi O'Donnell.
The collapse of the 12 year romance according to the playwright fueled Hoffman's spiral into drug addiction.
To date it has not been understood what suddenly triggered the actor's  descent back into drug addiction after a 23 year sabbatical. Media pundits are now wondering if Katz might be telling the truth and if it might explain why the actor fell off the wagon.
The Enquirer for good measure adds that they have gotten tip-offs from other sources that it was both Hoffman's sexuality and his drug use that drove a 'wedge' between Philip and his longtime partner, Mimi O'Donnell.
The source explains: "His drug use, and his ambivalence over whether he was straight or gay, drove a wedge between him and Mimi and broke them up. One part of him wanted a normal family life while another part wanted heroin and the gay life."
Katz married Julie Merberg in 1998, and they have four children together. It is not known if Merberg is aware that her husband and the Hoffman were purportedly carrying on in an affair. Although one suspects she would be well aware if her husband was having an affair with Hoffman…