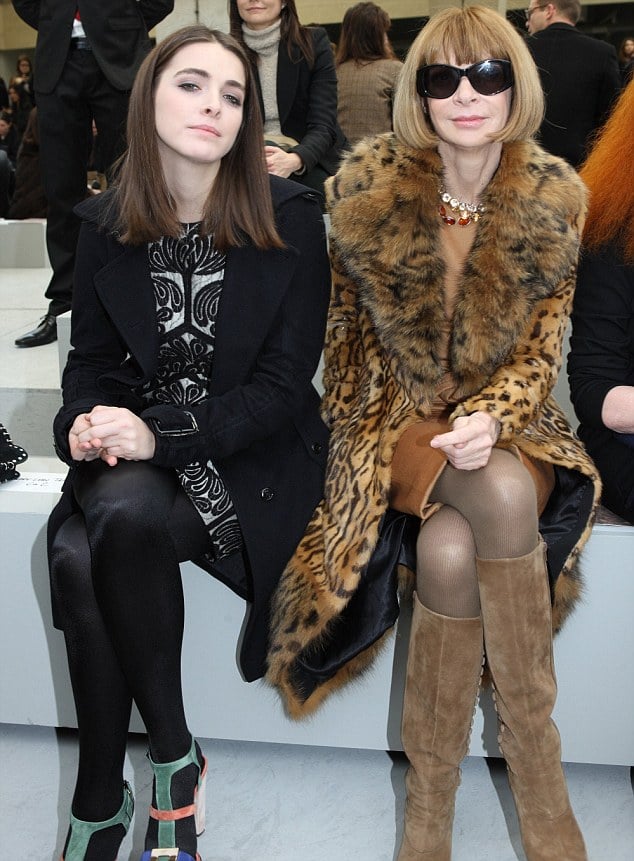 When Anna Wintour's daughter can't find a job you know it's serious.
Anna Wintour's Daughter Is a Poor Theater Hobo
It seems Christmas trees can only be chic for so long before out they must go.
This according to Anna Wintour's daughter, Bee Shaffer who went on Instagram on Christmas day to show a bunch of Christmas presents and designer shopping bags without the prerequisite Christmas tree.
Went on to note the daughter of the uber perfectionist: 'My mom threw out our tree before Christmas Day because "it was too messy"'
Indeed!
The snap comes after Anna WIntour recently went on to host her annual Christmas part at her Greenwich Village townhouse.
It is understood as Conde Nast's artistic director, Wintour earns circa $2 million a year.
Shaffer, 26 the offspring of Wintour and ex husband David Shaffer is said to have recently returned to NYC after having worked for Glee creator Ryan Murphy in lieu of taking on a job as a segment producer for Seth Meyers at NBC.
At present it is not presently understood what Bee Shaffer intends to embark upon now or why for that matter she is no longer working alongside Murphy.