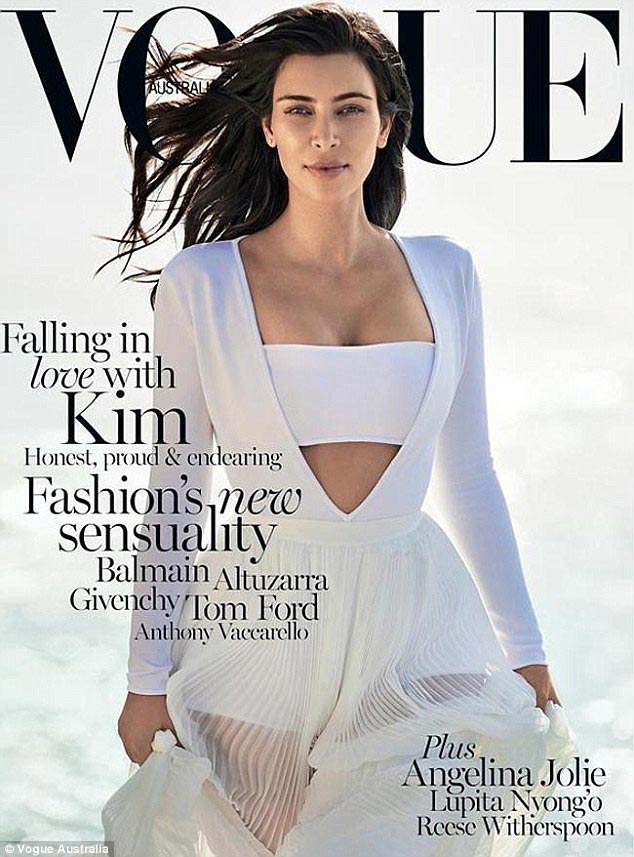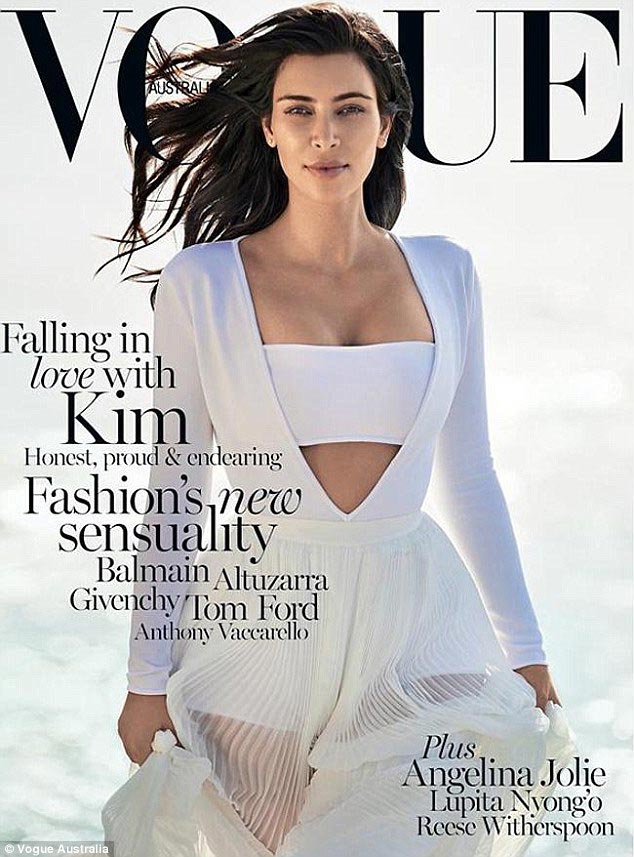 Vogue surely continues to go from bad to worse in another sell out after the formerly prestigious journal elected to condescend itself and give hubris to self infatuated reality starlet Kim Kardashian who dons Australia Vogue's February cover.
Tweeted the over saturated media icon: 'Here's the 1st look of my February cover with Australian Vogue!!!!'
A tweet which has surely lost any resonance of any validity or accomplishment that it may have once conjured since the omnipresent media icon has gone on a crusade to collect pay dirt on her namesake amongst media folk.
The Australian Vogue cover comes after America's Anna Wintour succumbed to dollar signs and a giddy fascination of demeriting the once formidable journal to the common denominator and then some in electing to bound both Kim and hubby Kanye West last year.
Perhaps non coincidentally the release of the February cover starring our collective hero would come after Kim Kardashian conspicuously went out of her way to name Vogue Australia's Fashion Director Christine Centenera as her style icon. Indeed.
The cover comes circa speculation that the omnipresent and by now hackneyed media icon who had recently traveled to Australia had been spotted during a 'mystery photo shoot' along the beaches of Jervis Bay, presumably in anticipation of the eventual sell out of Australia Vogue ever since Anna Wintour gave her nod of approval for the heave ho off the cliff.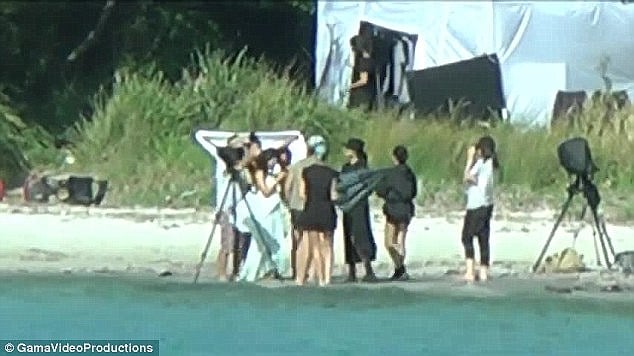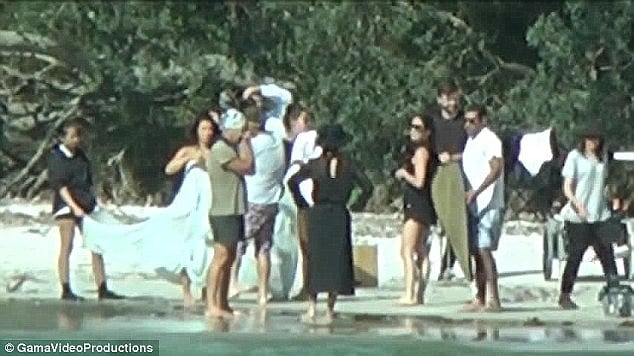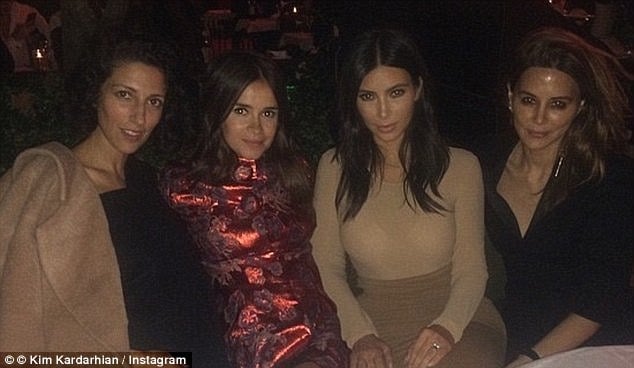 And then there were these comments on the web that drew a rueful smile from this author:
Who cares. Stop glorifying people that serve no purpose.
Another installment of the Daily Kardashian, because the ingrown hairs on the butt cheeks of American pop culture cannot be ignored!
This woman has almost single-handedly destroyed whatever credibility Vogue had left! She is proof that "fashion" means nothing more than who has the most money to pass around. Taste, style and even basic color coordination man nothing. Most Walmart shoppers look more put together than kimdashian.