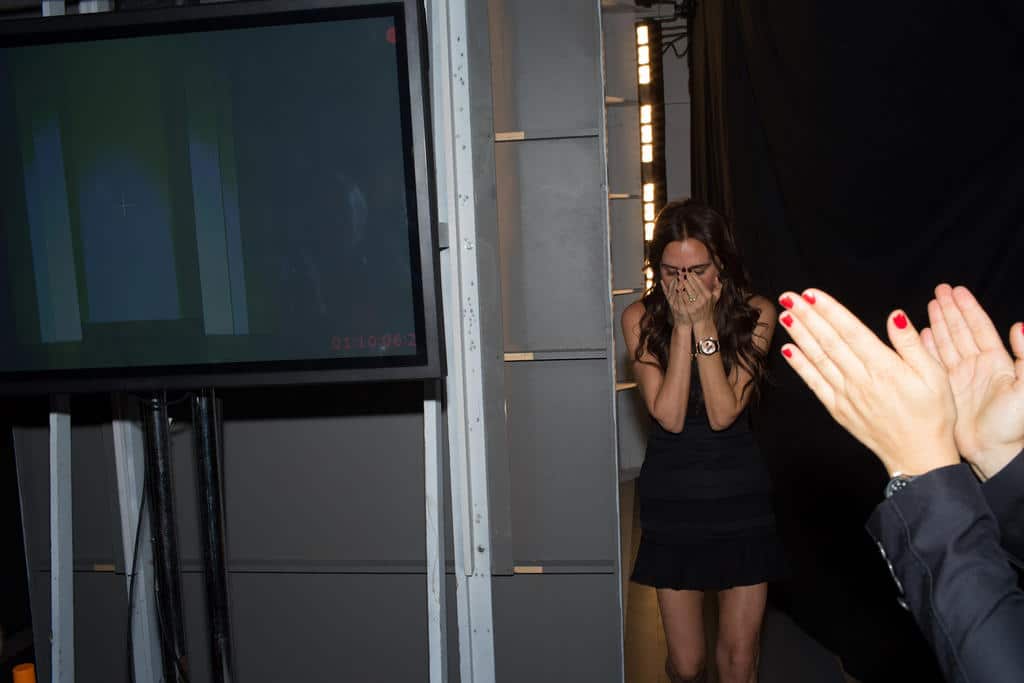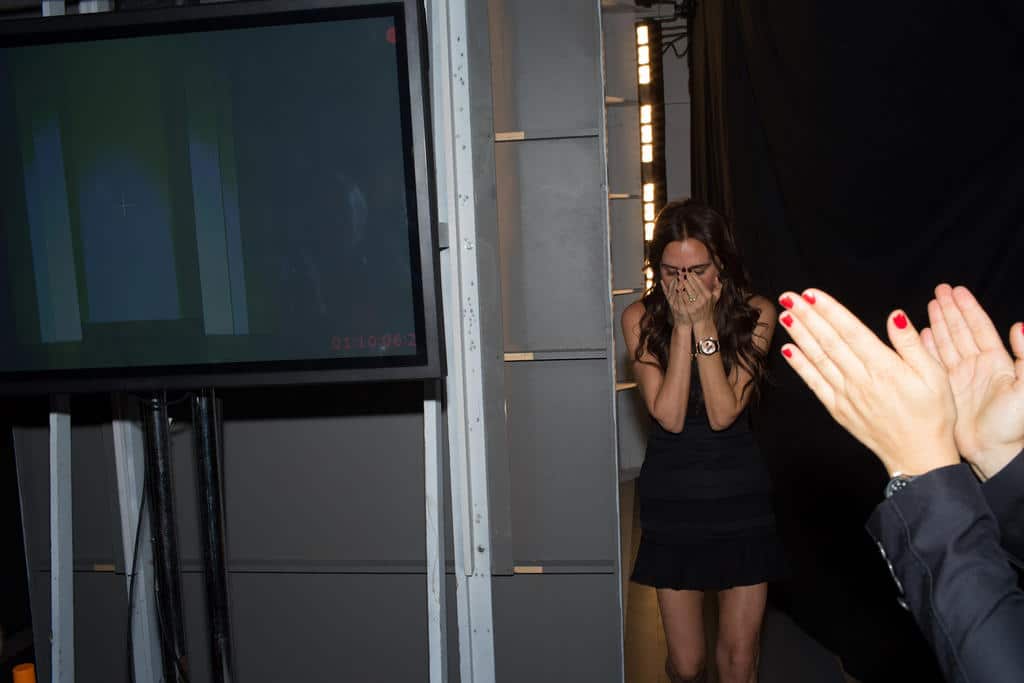 Victoria Beckham is the undisputed hawt bixch of the fashion world….
After much harried preparation for today's spring collection to say that the designer Victoria Beckham (see how easy it is to go from tramp, singer, media whore and now designer) wasn't overwhelmed with anticipation and emotion would be the definitive understatement of the year.
Working long hours and busying herself with the final look for her collection Mrs Beckham was certainly very aware that all eyes would be on her and a poor showing would cast negative aspersions where as a positive and well received collection would be the boost Mrs Beckham seeks as she charges on to becoming a household name.
And thankfully the show was indeed very well received, so well in fact that the front row afforded Mrs Beckham thundering applause after her presentation sending Mrs Beckham into a very dizzy state of elation which in fact caused the designer to raise her hands to her mouth in giddy appreciation as she took her bow.
Sitting front row were of course other household names (yes one should reliaze  that such names keep each others company as is want to be the case) including, Mrs Beckham's husband, David, Anna Wintour, Maria Sharapova, Anna Dello Russo.
Offered Lauren Stevenson, PR Director at My-wardrobe.com: 'It was good I see her move to separates – there was almost a Carven feel to some of the pieces such as the box skirts and cropped jackets. 
'But there was a relaxed feel to the collection. I liked it, it's good to see her confidence growing with each collection.'
In the end no one but Mrs Beckham can truly appreciate the work, the effort, talent and imagination it takes to excel in the corridors of high fashion which this morning she did quite (with the help of her team which she acknowledged) very well thank you. New York Fashionistas salute you Posh!