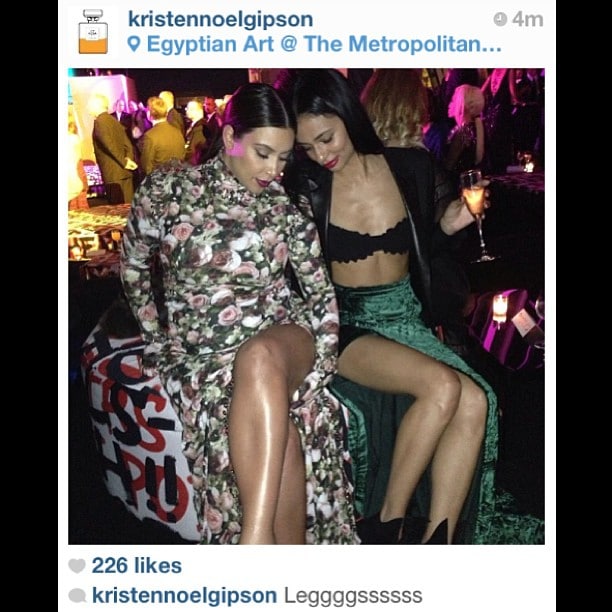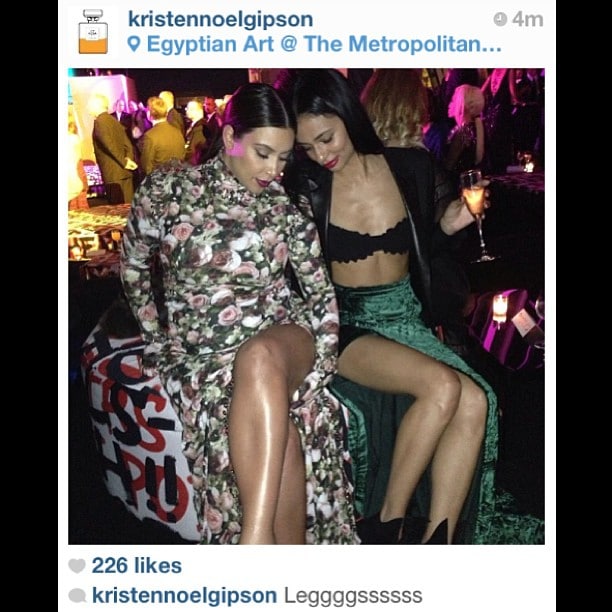 Kim Kardashian's swollen feet disgust at Met Ball.
Kim Kardashian can't get Kayne West to open the door for her.
Kim Kardashian flabby armpits are gross and putting on six pounds a week.
Kim Kardashian is not fat insists Kendall Jenner.
Kendall Jenner insists you stop calling Kim Kardashian fat thanks.
It seems Kim Kardashian really out did herself yesterday at the annual Met Ball as she turned up for the punk theme looking anything but punk.
Apparently unable to fit into her first choice the reality star instead chose to don a Givenchy ensemble, but one wonders if the couture maker may now be hiding in shame at the disastrous results.
Looking anything but svelte and well appointed the reality star came off looking garish and quite the eye sore as she chose to add matching floral sleeves (apparently at her stylist's insistence who was worried that Kim's arms were too flabby…oh dear), floral printed gloves and of course for the finale eye sore matching floral heels. Indeed.
Apparently word has it that her boyfriend Kanye West was not particularly pleased with Kim's choice of outfit but in the end let Kim have it her way as she turned up looking like a walking flower ensemble. But then again if Kim Kardashian wants to publicize her existence who are we to say no?
Told a source: 'Kanye is annoyed, as the dress is by his best friend Riccardo Tisci at Givenchy, and he feels embarrassed that Kim is messing with a beautiful piece of art.'
Also not boding well for the reality starlet was the thigh slit which let little to the imagination and had some present looking on at the garish spectacle and perhaps wondering whatever happened to modesty? Something that Anna Wintour might well be contemplating as well who this year decided to invite the reality starlet despite adamantly opposing her presence last year.
As of present is not known whether Kim's rather outlandish choice was approved by Anna Wintour who is reported to have hosted both Kim and Kanye at her New York home Sunday night.
What do you think kids? Did Anna approve or disapprove?
Jerking off with the Metropolitan Museum Gala Propaganda Committee
Tell me this isn't true? Kim Kardashian was banned from the Met by Anna Wintour.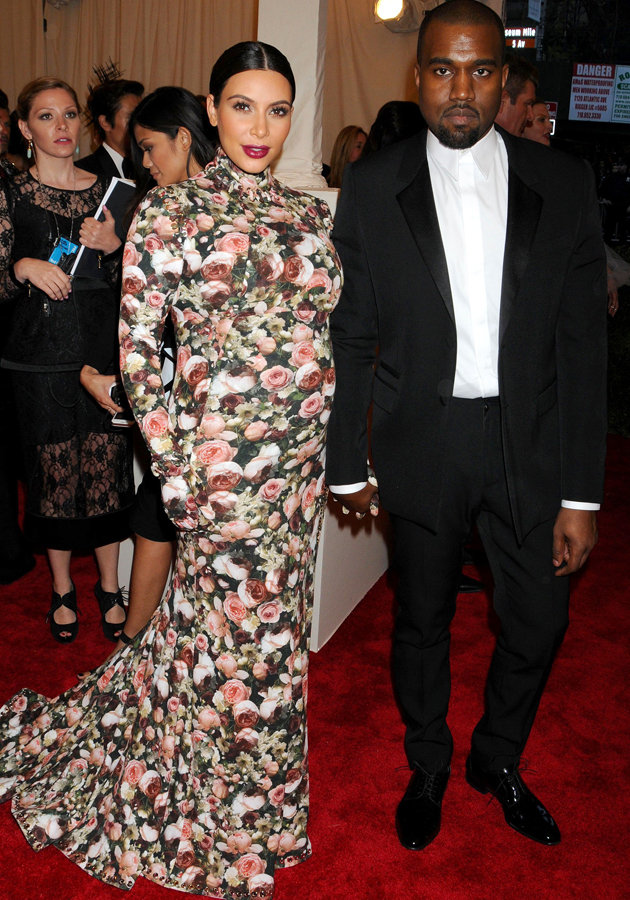 ki1