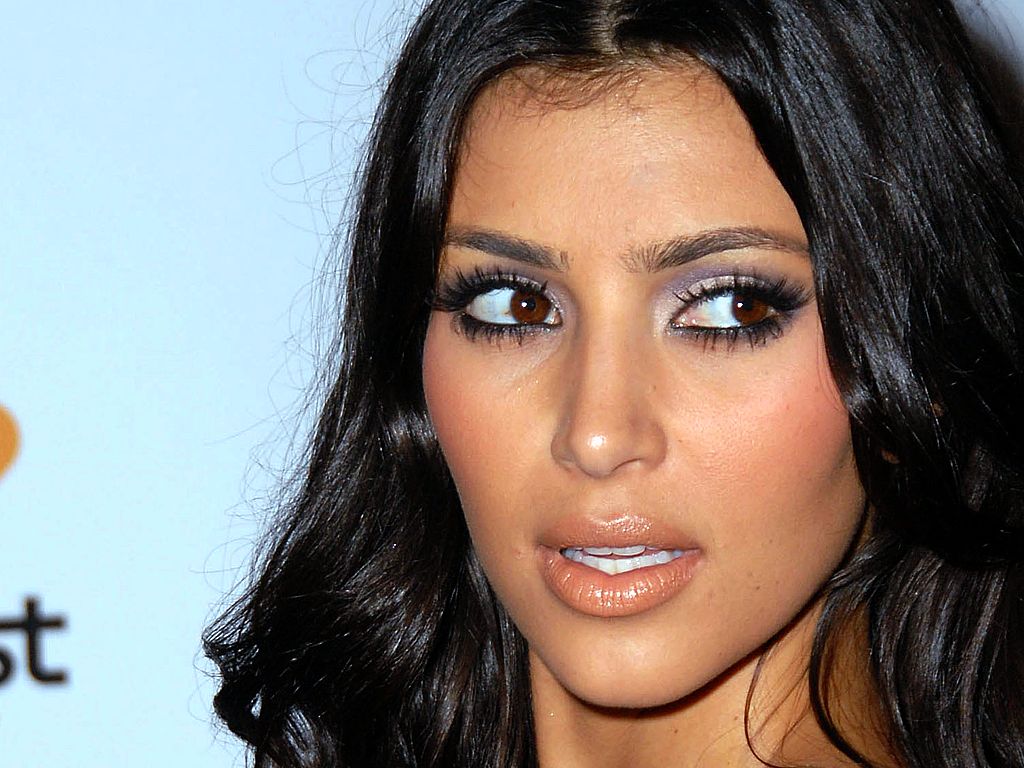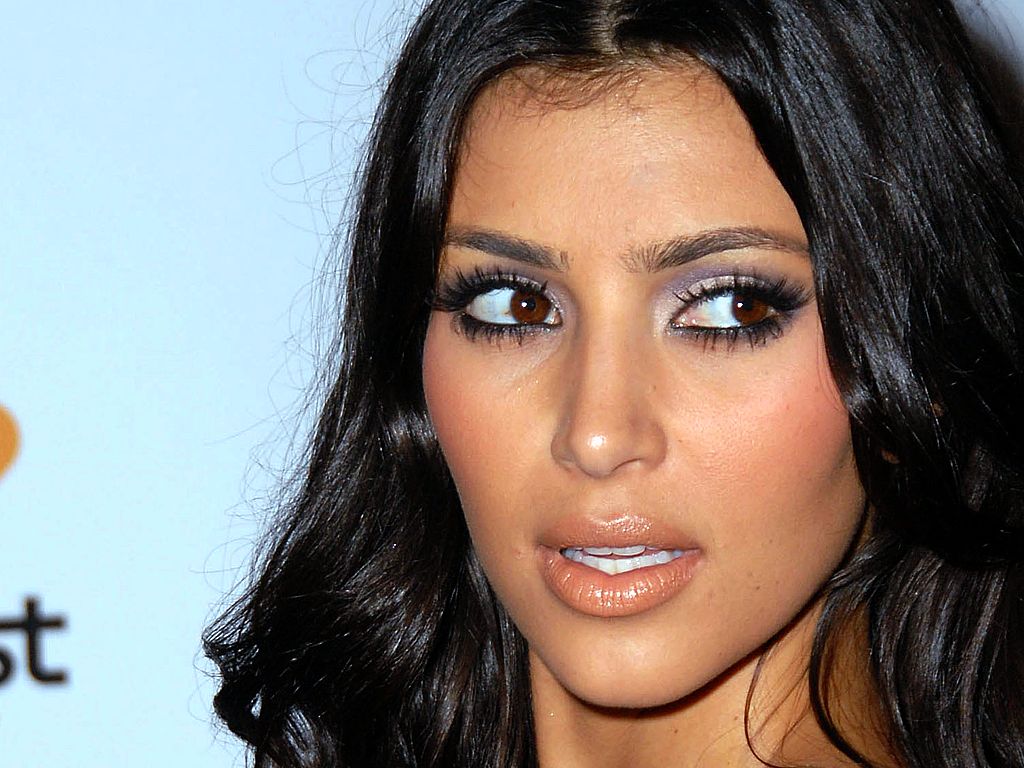 Kendall Jenner has a message for all you naysayers: 'Stop calling my media whore sister, Kim Kardashian fat!'
Like you Kendall Jenner has had just about enough of all them tabloids harassing her sister who unfortunately given the circumstances of her pregnancy is no longer able to play the nuanced role of picture perfect media whore to the world.
It's just not fair and Kendall wants you all to know it.
Told Kendall along with sister Kylie to eonline:
"It pisses me off when people say, 'You're so fat,' to Kim."
"If you like it, and you feel good…" Kendall interjected.
"I'm like, 'Are you dumb?'" wondered Kylie.
"She's pregnant, people," Kendall said, to which Kylie added, "I don't get it."
Which of course leads to the interesting question, why do all them tabloid types continue to punish big sister Kim Kardashian (see below image)? After all she's human and what should would we really expect from a woman who's pregnant? Of course she's going to pile on the pounds, like every other pregnant woman.
Then again that might be part of the problem because in the rush to create a wonderful tabloid wet dream, Kim also happened to believe her own infallible hype. And of course that's the dilemma when you're in the business of relentless hype and non self sustaining images of yourself. Eventually you run out of steam and reality catches up with you.
So yes the truth is out, Kim Kardashian is not really the hyped up reality unreal woman we all thought she was, but really why is everyone so surprised? Don't tell me everyone really believed the hype on Kim Kardashian? It was just an inside play that just happened to make Kim rich. Really can you blame Kim for sucking you all in with her fab illusions?
If only you too could become a wet dream media illusion too?
Kim Kardashian is not ashamed of her body. Or is she?
Kim Kardashian is not fat insists Kendall Jenner.