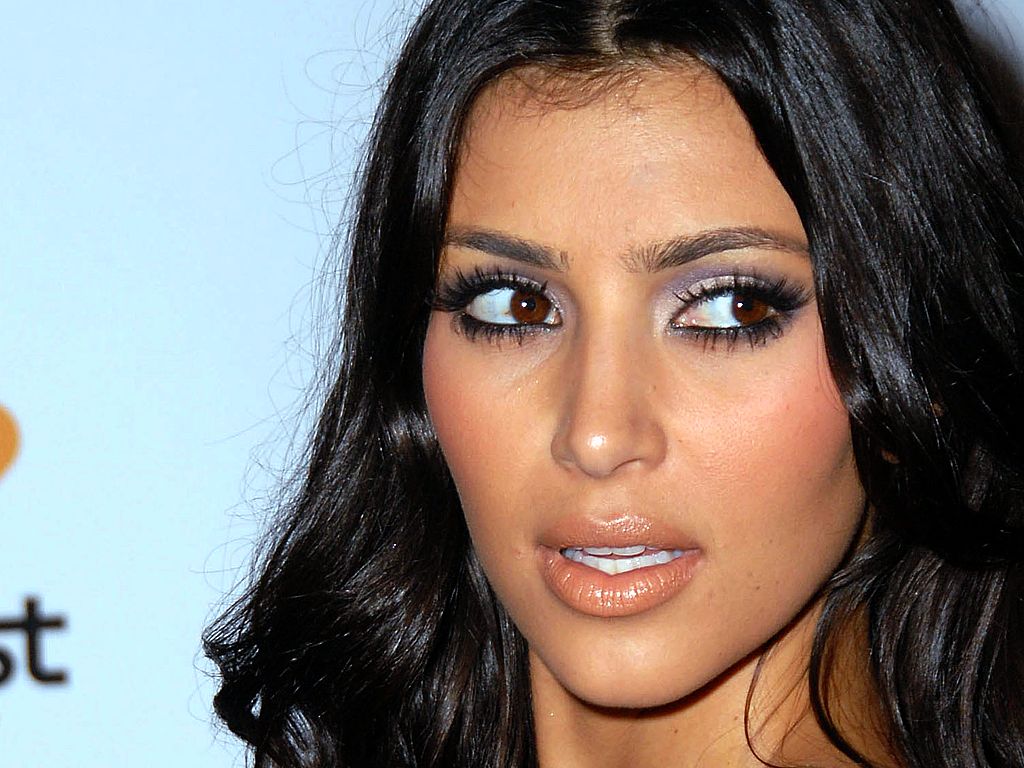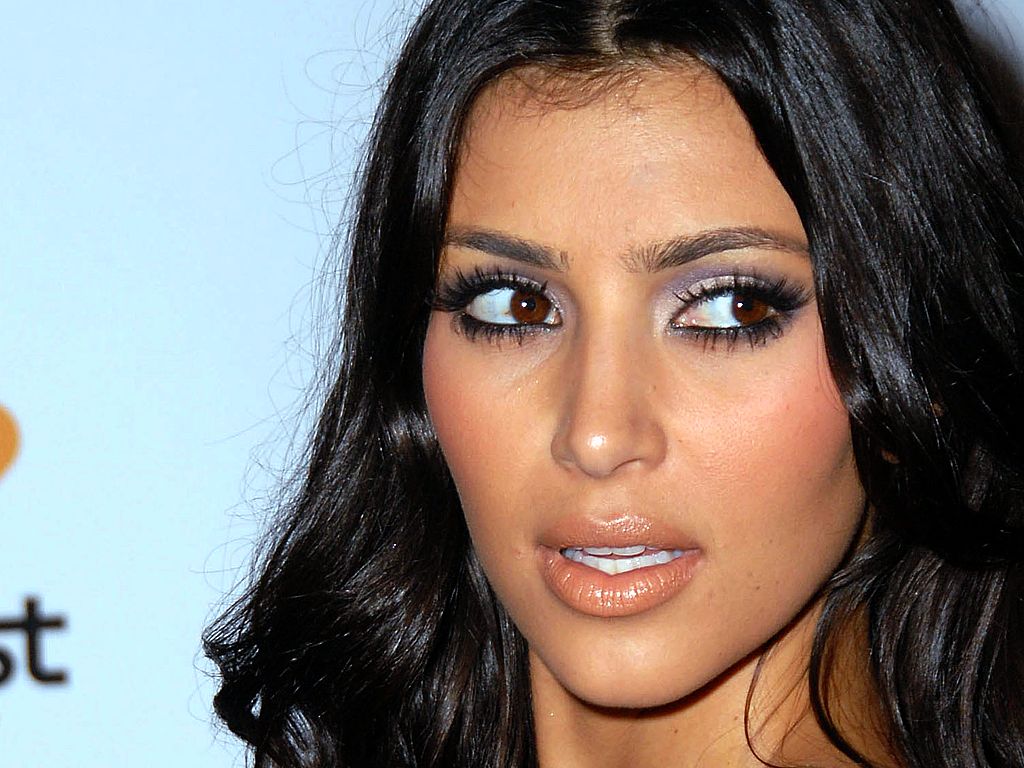 Kim Kardashian is not fat insists Kendall Jenner.
It seems being the ubiquitous media whore that Kim Kardashian is has recently come with some peril as the appointed countess of good taste, femininity, telegenic presence has had to suddenly contend with her changing body image now that she has become pregnant.
More than ever the goddess of good taste has found herself defending herself (she may see it as flouting herself) as she goes from self deprecation to self adulation as tabloid land seeks to hold her to a higher standard than Kim herself may necessarily be capable of holding herself to. And that in part is where the real terror is- that Kim suddenly is not necessarily the indoctrinated hero she wishes to present herself despite resilient efforts to present herself as such.
Seen stepping out for another outing (where and who and how our Kim is always managing to secure these invitations is now just a given…) our media hero yesterday donning a figure hugging grey dress which screamed- 'I may be pregnant, heavier but damn it- still the vigorous hero that you all appointed me to be and that I have always believed myself to be.'
And yet that may be the first sign of capitulation as our media hero is suddenly held accountable to a standard that she in all reality has no chance in sustaining. She is a woman who is pregnant and to cut to the chase has no real talents save for her uncanny ability to provoke wonder given her remarkable ability to seduce media pundits. For once she is forced to deal with the fact that she may not necessarily play the hero or reality hero role that she has developed as she is forced to contend with a little inconvenience her pregnancy which has forced her to deal with mother nature. And mother nature to be sure has little interest or time whether a media hero can play or look the role save for the role of providing sustenance and maternity for the life brewing inside her.
Which raises the awkward question is Kim able to be the media hero that she insists that she and that tabloid land so desperately insists she be….?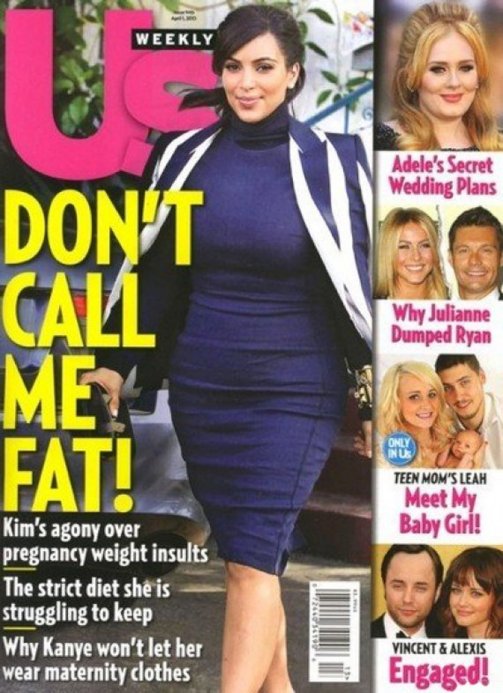 Told our media hero tellingly on her blog after comments were made with respect to her ever ballooning weight gain:
'I see comments from many people that I only wear black and I'm trying to hide my pregnancy or I'm ashamed, which is so beyond ridiculous!'
In fact so heated have things become our collective hero was seen to react viscerally to assertions that she had put on as much as 60 ponds during an interview on Live! with Kelly and Michael.
'I've gained 20lbs. At this stage Kourtney had gained 30. I probably will gain those 60 pounds, just give me a couple more months.'
Except the public is not willing to give Kim a couple of months. Which is to say they demand that our icon return to her former glory and to somehow continue playing the chic uber infallible media hero that she has meticulously cultivated herself to be- but is inconveniently now struggling to be.
above image found here