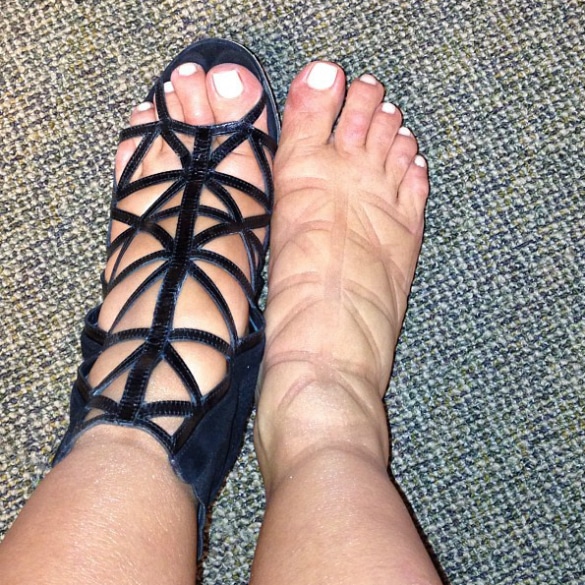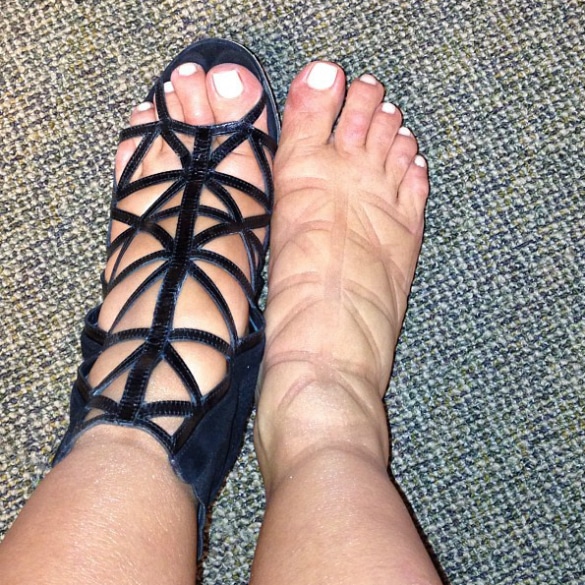 Kim Kardashian the worst dressed at the Met Ball.

Kim Kardashian can't get Kayne West to open the door for her.
Kim Kardashian flabby armpits are gross and putting on six pounds a week.
Kim Kardashian is not fat insists Kendall Jenner.
Kendall Jenner insists you stop calling Kim Kardashian fat thanks.
Does it get anymore tacky than this?
Last night in a star studded packed night, fashionistas galore attended the annual Met Ball at NYC's Metropolitan museum. One of the invited attendees who happened to turn up despite being barred by Anna Wintour last year (but sources say she's had a change of heart since she's hooked up with Kanye West and even attended a private dinner party at the editrix's West village pad the night before) was Kim Kardashian.
That said judging by Kim Kardashian's messy appearance, Anna Wintour may come to live to regret that decision as Kim Kardashian came off looking quite disheveled.
Point in case her dress courtesy of Givency which she was forced to resort to at the last moment as her first choice was by now too small for our media hero to fit in.

But perhaps most damning was the reality star's decision to post this hideous photo of her swollen feet prior to the event which shows off the starlet in a not so flattering light. Yes we get it, Kim Kardashian is pregnant, but do we really need to be reminded of all her bowel and body and water movements during this period?
Wrote our hero: "Swollen feet or a new Givenchy tattoo?"
Could it be that Kim Kardashian just wants to share with us the reality of her tenor as the world's over rated media whore or was she just simply feeling giddy and wanted to show off those tootsies?
Jerking off with the Metropolitan Museum Gala Propaganda Committee
Tell me this isn't true? Kim Kardashian was banned from the Met by Anna Wintour.