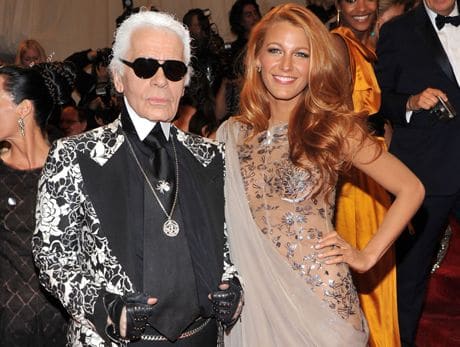 Monday night was the night of Narcissist. Or to those uninitiated to the ways of media starved children – the Metropolitan Museum's Whore Costume GALA. In essence, festivities revolved around an esteemed collective of individuals who got to pat themselves on the back, blow air kisses to their favorite photographers, more than ever compliant press agents and exalt in their own natural wonder and wart free existence. For anyone else walking down the street it would have come off as just another fancy gala, but to those of you who trade score sheets on PMC, tip sheets and fawning media outlets – it was just another day at the office…
To be sure, the museum declined to ask us to come along and cover it (alas- the mortal pain you bitches) and nor did I request to cover the event- to be honest, the musk of self congratulation and star lust adulation even made this reporter dizzy and resigned to the fact that he would have to spend the evening sequestrated under a tattered pillow case sucking on chomped leather soles while a few miles away the exalted showed their stuff and clinked happy champagne glasses amongst themselves.
Then came the next morning.
What of course made Tuesday morning compelling was the slew of email that was waiting for me in my inbox. What emails you wonder? Emails from publicists scrambling to place their clients in the most relevant 'dunk them and shine them' media outlets that they could suddenly think of the day after. Complete with suggested  press tip sheet ennui, pictures and suggested quotes for my edification, should I choose to run a piece on the evening.
Should I choose to run a piece on the evening? Now kids, let me tell you something, unless I am invited to cover an event, sufficiently paid off or promised a blow job in a fluffy reclining chair- I will not under any circumstances run an article the next day at the behest of a publicist who has ghost written gnarly verbiage that they hope for us to copy and paste in our journal. And here's the best part- guess how many emails I received for this honorable request? 4.
That is to say, I had 4 requests to sell my soul from 4 different publicists. Now kids- that's great work if you can get it.
Imagine- receiving- zero press invite to attend manufactured ass kissing event, but 4 suggested manufactured articles from 4 different publicists (yes I will spare these publicists from a public shaming by not pointing them out today) for me to publish?
Is there something wrong here? Am I to be treated like a good bunny rabbit and publish these publicist's crap babble? Or to put it another way- are these publicist hustlers giving me a cut off their payola to spread the fawn ass kissing that I am expected to do on the house? At least if I knew I was paid off to sabotage my ethics I could at least hold my head up in society- shamefully yes, but at least a fraction wealthier.
(article continues next page)