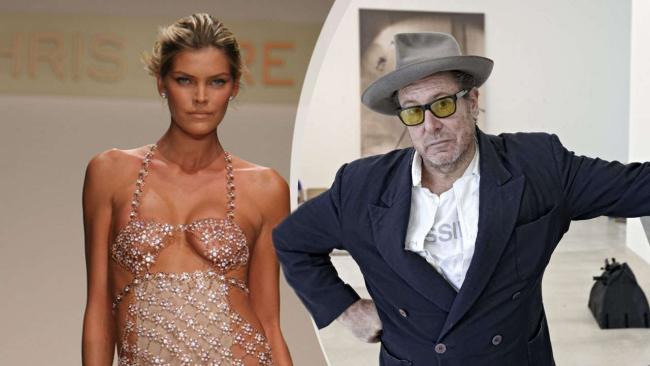 Not bad. Julian Schnabel ditches long term lover for super model half his age.
Julian Schnabel can still reel them in….
The NY Post is today reporting that artist Julian Schnabel and his super model fiance, May Andersen are expecting their first child. This would be the 61 year old's father to be sixth child (from two previous marriages)and Andersen's first.
The two said to have been dating since April were engaged this past November. Interestingly Schnabel's son Vito is said to have once been a close friend of Andersen's. It is not understood how close their friendship was.
Schnabel's two previous marriages included that of clothing designer Jacqueline Beaurang and Spanish actress Olatz López Garmendia.
Prior to beginning his relationship with Andersen, Schnabel had been in a 4 year relationship with Rula Jebreal, the glamorous novelist responsible for his screenplay for the director/artist's film Miral. The two inexplicably had a very public falling out after getting into a fight on the set of MSNBC's Morning Joe.
As an aside the auteur is said to be worth north of $25 million. No word yet on what the couple plan to name their child…
above photo found here