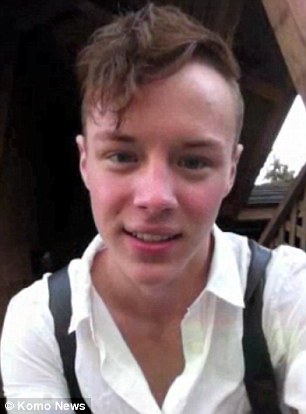 If only we could just accept each other irrespective of faith, sexual persuasion or gender…
Jadin Bell a 15 year old Oregon teen has been taken off life support after taking to hanging himself in a school playground. The mortal attempt on his life came after consistent bullying at the hands of classmates because he was gay, claims the boy's family.
KOMO News reports that when Jadin Bell was first discovered in the school playgrounds at Central Elementary School in La Grande, Oregon unconscious he had already suffered significant brain damage.
At the time he was rushed to Doernbecher Children's Hospital in Portland and put on life support, but as he was monitored for the next couple days, doctors found little brain activity.
In the end his family ultimately decided to take him off life support over the weekend.
Offered one family friend Bud Hill: 'He was different, and they tend to pick on the different ones."
'If someone was down and out he would walk into a room and say a couple quick words and everybody would just forget about their problems and smile. He just had a gift.'
Whilst the young boy was in hospital fighting for his life hundreds of students had turned out to honor Bell, a sophomore at La Grande High School, at a vigil last week.
'Jadin is one of the best people I have ever met,' LHS junior Frankie Benitez told the La Grande Observer. 'He makes everyone around him feel good all the time.'
Made everyone feel good about themselves but in the end not good about himself. Or maybe the truth is the young man's
demeanor and sexual orientation really made many around him feel disjointed about themselves, which led to some finding the need to be aggressive towards him. Who they were really abusing is and reacting to is their own inertia, isn't that really the way of bullies anyway?
Reflected Jadin's mother: 'We always knew that Jadin is a special person. Now everyone knows.'
She then went on to add that she had a message for her son's bullies: 'The next time you are thinking of being unkind to someone, think to yourself, "If that person was a member of your family, would you want them treated like that?" Don't treat them like that."'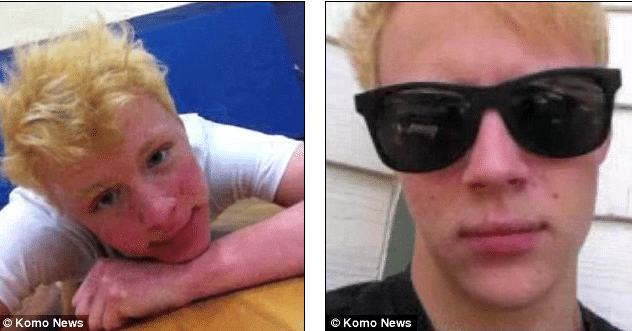 And then there were these comments on the web that caught my attention as well:
Bullies are mass produced by society. Children learning social referencing from their parents and their behavior in the world around them. How we react to situations and other people produces positive or negative results in our children. It is unfortunate that this child became victim of another parent fail.
We can speculate on why Jadin made the decision he did but that won't change the outcome. Teens everywhere gay, curious, or straight, face the same challenges. Jadin reminds us that the worst weapon against our progress is silence. The media exploits this story now for ratings, but the conversation must continue. We leave Jadin in God's hands, not knowing all the answers. Only that God's hand is leading us and His love supporting us; through Jesus Christ our Lord.
 You mean: "Jesus Christ My Lord". Please don't speak for "us", that's the same kind of thinking that got us here in the first place: you assume you know what's best for everyone.
Its irresponsible to put the blame on someone else. he chose to hang himself. whos to say it was the bullying and not him dealing with its own conscious….fuck him he was a moral decay to society….probably saved someones child from being molested in the future
A difficult thing in the suicide clusters is that with social media and the extreme focus on self, the kids who died are now being seen as someone who is finally getting the love they didn't get in real life, and it's appealing to kids who are feeling as if no one loves or pays attention to them. It spawns other suicides because they see the over the top drama and cult status it creates. 

I am crying for this poor child! How awful to feel that the only way out is death. My condolences to his family and friends in their time of need.