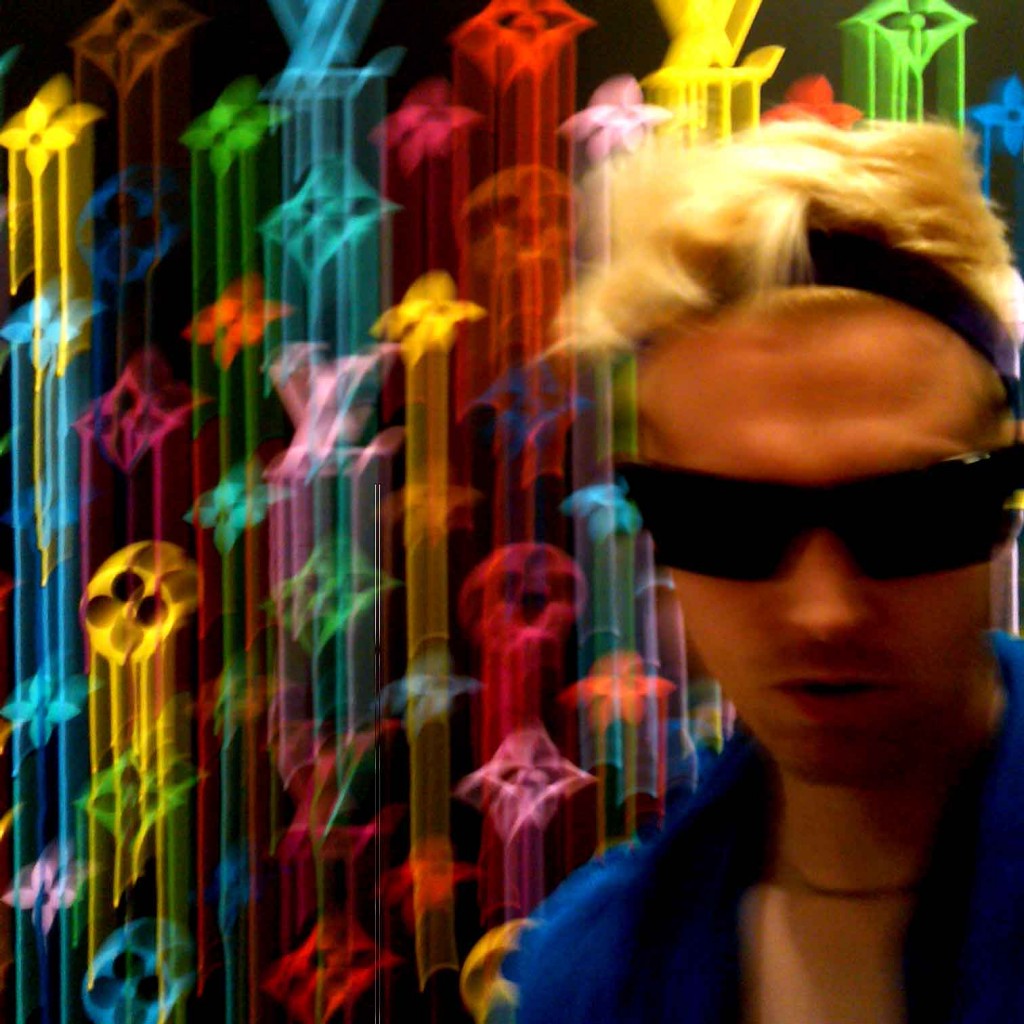 PRIESTESS NYC is the cutting-edge fashion label with a moral impulse.
Cody Ross- Kitschy Freaky Surprises.
Will Cody Ross ever get laid again?
OK, Kids, as we make the mad dash toward the New York Mercedes-Benz Fashion Week A/W 2013 shows next week, we wanted to take a hot second to showcase one of our fav fashion kiddos, Cody Ross.
As you know, Cody is the enfant terrible creative director of culty PRIESTESS NYC. He designs smart, fierce and fun avant-garde confections.
Forging a unique androgynous signature, he implements aesthetic strategies based on modernist motifs, 'slash and burn punk', outsider art and the occult.
His Facebook page resembles an editorial mash of Italian Vogue meets fanzines-cum-artist's coffee table books (please friend him-you'll see for yourself!).
He's usually surrounded by rail-thin beauty queens, gothy models and weirdo art people immersed in a lot of whoop de-doo. With a sporty frame and spikey blond bouffant, Cody typically dons neon headbands, slogan-laden tees and Bernhard Willhelm kicks. His 'new wave' style is quite the spectacle but beneath the layers Cody is a fiery bixch with relentless conviction and a dogged drive.
Hailing from Dallas of all places and armed with a Master's in Finance from the highfalutin' London School of Economics as well as a degree in Pattern Construction from CSM, Cody creates fashion that simultaneously subverts tradition, yet is typically infused with principles of sound artisanship and bucket loads of conceptualism.
His label, PRIESTESS NYC, is a brand that swells with nervy urban intensity yet is paired-down with architectural and artisanal quirks (his heroes are Zaha Hadid, Helmut Lang the man and Jeremy Scott, he said).
Cody's long-time gal pal and pretty as a painting accomplice, Brittany Kubat, frequently joins in his happy weirdness to produce sophisticated videos and digital media to market their niche creations.
Their most recent fashion film, suitably named 'Happy Paranoia', expresses a cool brand of surrealism with multiple points of perspective, noticeable angst, distinct fashion/accessories and spiffy videography brought together like a collage in skittish motion. We love the fragmentary elements and yoga-like posturing by dolled-up sexpot Kara Searle that gives the piece a jolting cinematic air.
We know Cody is a firecracker, but we like what he's doing and where he's going. PRIESTESS NYC & Co. have also pledged to give some of their surplus to Hurricane Sandy victims. A big hurrah for that and much praise to Cody for swimming in the fashion shark tank for this long!
PRIESTESS NYC will present at TOY during NYC A/W 2013 Fashion Week.
Check out the rad vid here.
Happy Paranoia Priestess NYC from Kubat & Billot on Vimeo.