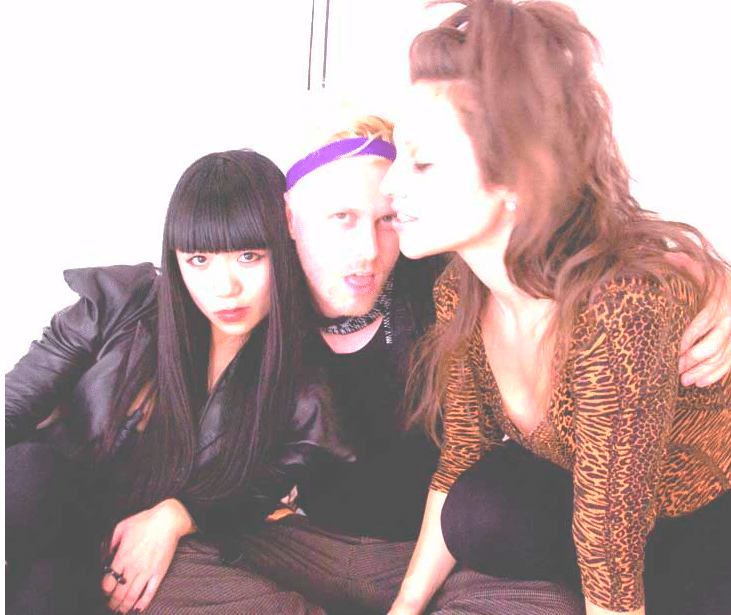 Swelling with striking visuals, energetic chromatic rhythms, sick styling and oodles of compassion, the newest PRIESTESS NYC short-film is a good-hearted wallop that promotes a very decent cause.
The 90-second or so video is so optically captivating that it becomes a stream of consciousness algorithm unto itself — something Ruth Hogben-ish meets Nick Knight done in a NIN kind of way. And for a charitable cause to boot — proceeds from the sales will go to the Antwerp-based Designers Against Aids (DAA) organization to help raise awareness and educate about HIV/AIDS.
Produced and directed by budding multi-media geniuses, CHARLES BILLOT and BRITTANY KUBAT (Brittany and designer CODY ROSS just happen to be besties), the topsy-turvy video pushes a goth-minimalist aesthetic and showcases the savage grace of punk-cum-modernist unisex fashion from one of NYC's coolest cult labels.
The pulsating sounds and fierce drum patterns (by LA-based Annabelle Vs the Villian) integrate seamlessly with the frantic motion and visceral film frames; styled by Aussie transplant LISA NGUYEN, the hard-edged fashion interplay makes for an interesting dissonance between the super-hawwwwt flirtatious models (MC2's Roza A. and Norwegian heart-throb Andrey Sand), and the more outré garb(dinosaur-finned drop-crotch trousers and laser-cut tees) suggest dressing that wouldn't be out of place at a Nicola Formichetti shoot or Colette's store window. In fact, Gaga likes to sport the brand and Colette stocks it. Go figure!
Nonetheless, sales from the clothing will go straight to the thankworthy DAA, whose mandate is to "raise awareness about HIV/AIDS in the international media and towards the general public, more specifically towards young people in industrialized countries using elements from pop culture."
Bravo! Check out the short and sweet sartorial tour de force video here:
Priestess NYC Supports Designers Against AIDS from Kubat & Billot on Vimeo.
Photography/Videography: Brittany Kubat & Charles Billot
Styling: Lisa Nguyen
Music: Annabelle Vs the Villian & Lucas Banker
Hair & Make up: Caitlin Wooters
Models: Andrey Sand & Roza Abdurazakova (MC2 Model Management)
Production:  Nicole Chang
Clothing: PRIESTESS NYC + Cody Ross
Shoes: Raphael Young x PRIESTESS NYC
Will Cody Ross ever get laid again?
The Women's Mafia Fashion Show: Phuong My, Dominque Auxilly, Priestess by Cody Ross
Cody Ross- Kitschy Freaky Surprises.