Intricate Moorish tile work, exotic cabinetry, and royal ottomans; ebonized columns, crystal or shell chandeliers, tapestries galore!  Hearst's ELLE DECOR, House Beautiful, and VERANDA Residences hosted 48 Hour Film Project's <Short Film Competition>, which took place at 250 West street Tribeca this past Tuesday night. Jeremy Kipp Walker, Mark DuPlass, and Kristen Johnston judged for Best Film, which awarded $5,000 in prizes, and featured at the Angelika.
Pergolas—brocaded curtains, velvet-plush upholstery and dining halls set the compass for The Toast, Mr. Freckles, The Unattainable Piece, Olympus, I (Eggs) You, and Perspective. Various characters emerge in these films, as furniture, imbuing both form and function, inspire certain personality traits to sparkle.  Historically reminiscent backsplashes shine against the stainless reality of the modern, as party attendees witnessed their own visions of a 'dream home' come to life. Each room fills one with fantasy, memory and fresh desire, much like the clips of the films did.
"We have always said that the beautiful and innovative design featured in the completed apartments would make perfect movie sets," says Jeanne Noonan Eckholdt, executive director of business development, Hearst Integrated Media.
"For the first time this year each apartment has, briefly, become an actual movie set and we can't wait to share what the filmmakers have created inside these remarkable residences."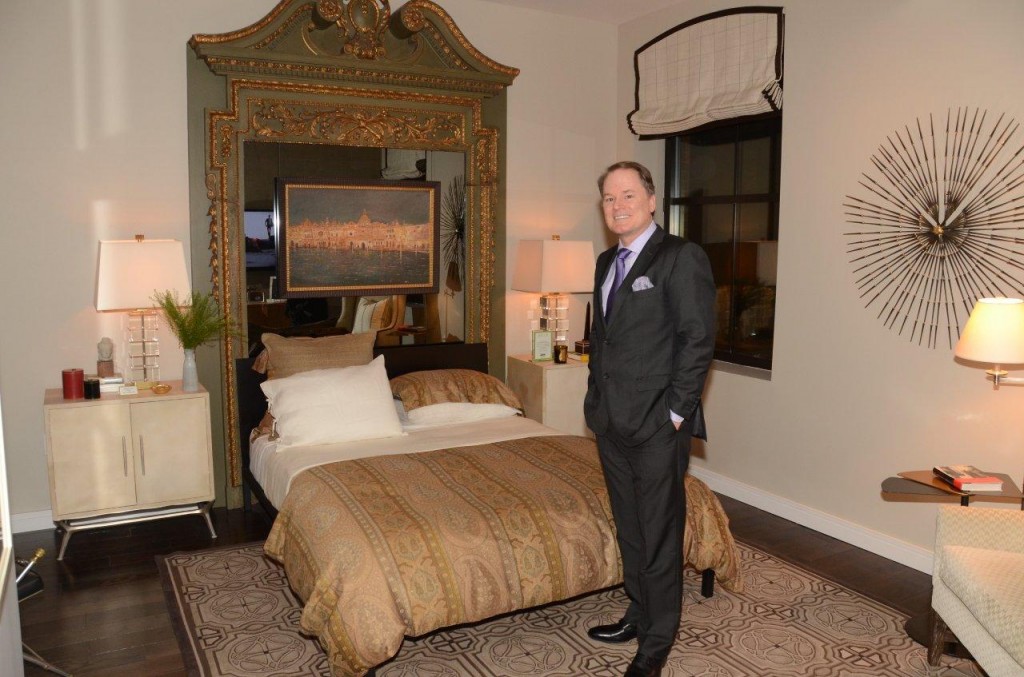 Following the 48 Hour Film Project premiere and celebration on January 29, the films will be available for viewing online on each of the respective magazines' websites at elledecor.com, housebeautiful.com and veranda.com. The 48-Hour Film Project's mission is to advance filmmaking and promote filmmakers, putting an emphasis on "doing" instead of "talking." For more information, visit www.48hourfim.com.
Hearst Magazines is a unit of Hearst Corporation (www.hearst.com) is the largest publisher of monthly magazines in the U.S. Hearst Magazines' digital strategy, has more than 28 websites and 14 mobile sites for brands such as Cosmopolitan, Popular Mechanics, ELLE, Esquire, Good Housekeeping, Marie Claire and Seventeen.