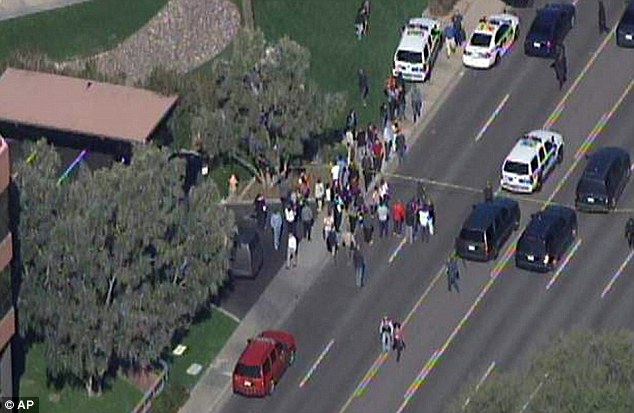 Phoenix gunman had issues with his mortgage. Police surround home of shooter.
America's love affair with violence goes on unabashed.
Making news headlines this afternoon is the story of one Phoenix, Arizona gunman opening fire at an office complex.
At present it is known that three individuals were shot, with two injured and one critically. The gunman it is also reported is still at large.
The incident is said to have first began circa 10.30 this morning local time after an individual entered an office complex and began  to fire multiple shots. From there the suspect then fled the building.
At present authorities do not think this morning's shooting was a random act but the result of a white male said to be in his 60's who had an altercation with someone and started shooting. It is not known at this moment whether the altercation led to the shooting or whether the gunman was intent on shooting in the first place.
securityinfowatch: The gunfire prompted terrified workers throughout the complex to lock the doors to their offices and hide far from the windows. SWAT officers searched the building.
"Everyone was just scared, honestly, just scared," said Navika Sood, assistant director of nursing at First at Home Health Services who along with her co-workers locked the entrances to their office.
The three-story building where the incident took place near Glendale Avenue is on lock down and nearby buildings have since been evacuated.
Ironically the shooting took place moments after former Arizona congresswoman Gabrielle Giffords, the victim of a shooting in Phoenix in 2011, testified before Congress on gun control.
Since the shooting a number of individuals have been taken to nearby hospitals for stress-related injuries.
Because nothing shakes us out of our collective stupor than the prospect of being shot dead at on a random fly… gun laws or no gun laws, life in America is always fast furious and a smidgen deadly dangerous, but isn't that why we love it….? Or do we..?