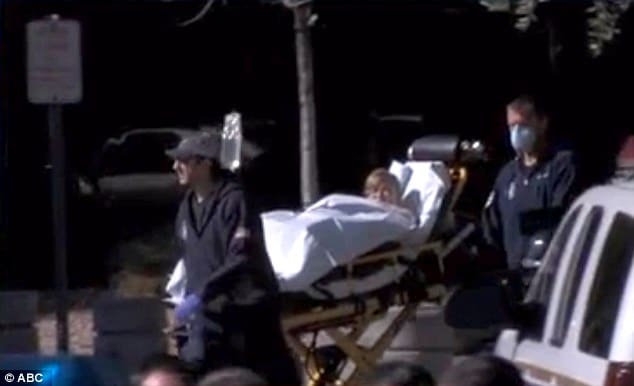 Phoenix gunman shoots three, one critically at complex. Still at large.
As more developments come to light with respect to a Phoenix, Arizona shooting this morning at an office complex it is now being revealed the commotion was caused because the shooter, a white male in his 60's was having issues with his home mortgage.
Local media outle kpho is also now reporting that police said the shooting suspect fired multiple rounds in what they believe was not a random attack.
At present police are gathering details on the suspect and surrounded his home, interviewing his adult son. Police said the suspect is married and they are trying to locate his wife.
Police believe the assailant rented a white car before going to the building near 16th and Glendale Avenue. His whereabouts has yet to be disclosed as he remains at large.
Ironically this morning's shooting took place moments after former Arizona congresswoman Gabrielle Giffords, the victim of a shooting in Phoenix in 2011, testified before Congress on gun control.
Since the shooting a number of individuals have been taken to nearby hospitals for stress-related injuries, whilst latest count has 5 injured, one critically.