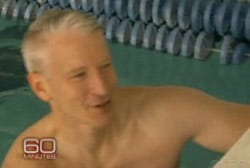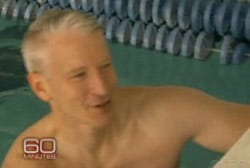 Faux pas and other delicious revelations on late night TV.
It wasn't meant to be this awkward, after all, the King of POP- Michael Jackson had just passed away and it was up to Anderson Cooper to help us understand and come to terms with what this all meant and how we could possibly resume our lives the very next day.
That said, Anderson at one point got ultra personal when he admitted how when he first met Michael Jackson it was when he was ten years old at the infamous Studio 54 of all places (which begs the obvious question how did he end up there , but never mind when you realize he is the son of Gloria Vanderbilt) .
He then goes on to say how enamored he was and how he almost had a crush on the man that would later champion pop for all eternity.
Ahh, to be a cultural anchor on prime TV…